Hacquetia epipactis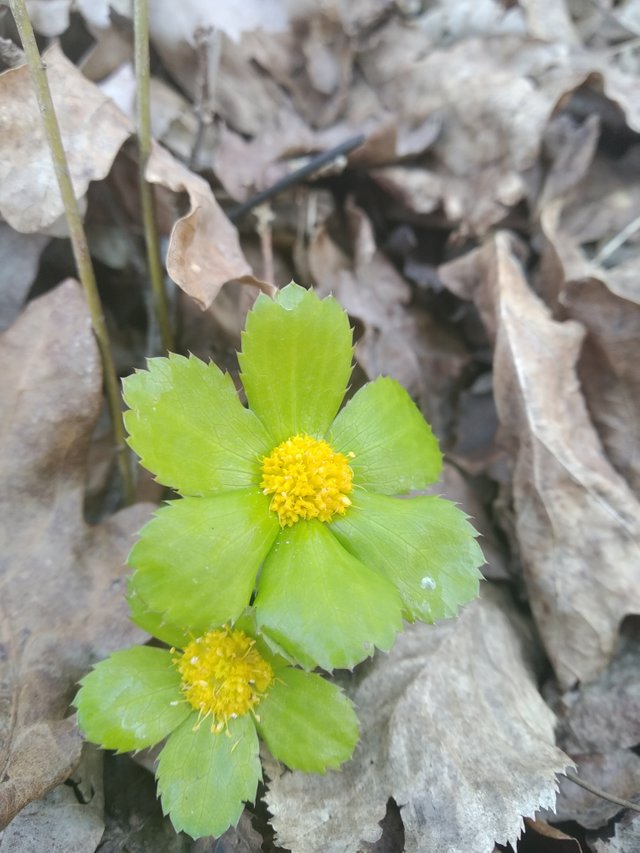 Hacquetia epipactis
My entry for the Amazing Nature Contest
Hacquetia epipactis (syn. Dondia epipactis Spreng.) is a species of flowering plant of the family Apiaceae. The only species of its genus, it is a rhizomatous, clump-forming herbaceous perennial, growing to about 30 cm in height, with glossy green leaves which only fully develop after flowering.
Hacquetia epipactis is one of the most typical plants in the beech forests of Dinaric karst.
The plant is special because of its green and yellow 'flower'. This is, in fact, not a real flower, but an inflorescence resembling a flower, which makes the plant more visible to pollinators. It is also the only species from its genus named after the famous surgeon and natural historian, Baltazar Hacquet.
The plant is most easily recognized in early spring, when trees are still naked and sunlight still reaches the forest ground.
The specific name epipactis comes from a Greek word for plants thought to curdle milk.