The Diary Game,July/12/2020 - Spend the Weekend in a Breath of Fresh Air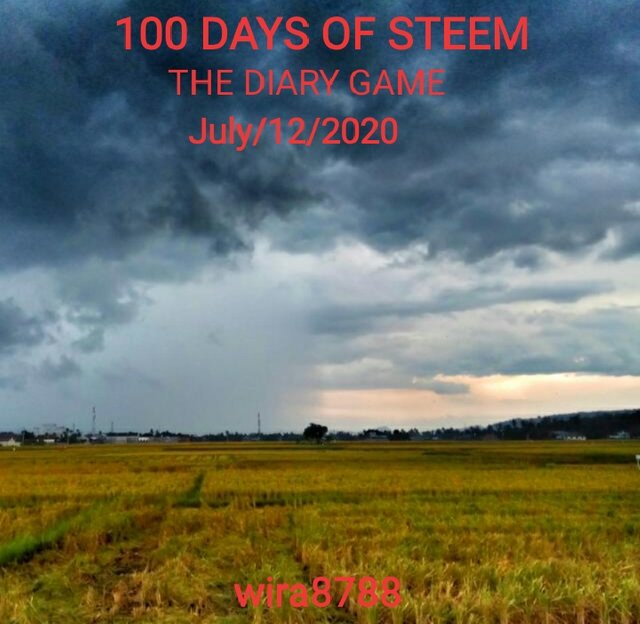 Sunday, July 12, 2020...
During the day, after completing homework and preparing equipment for tomorrow's activities, as usual my family and I spend more time looking for fresh air by cycling paddy fields, and others.
Incidentally, I live close to the village, so it is better to look for a place that is fresh and pleasant.
I get rid of the virtual world a little even though the hand feels itchy so that sometimes glancing at # steemit.com completes my post #the100daysofsteem for @steemitblog.
The blazing sun was quite intense even though the clouds were scattered in the sky. But the breezy wind and the splash of irrigation water and the whistling of leaves dancing along with the song of cendet and the beat of a little turtle entertained us as well as the sweltering farmers.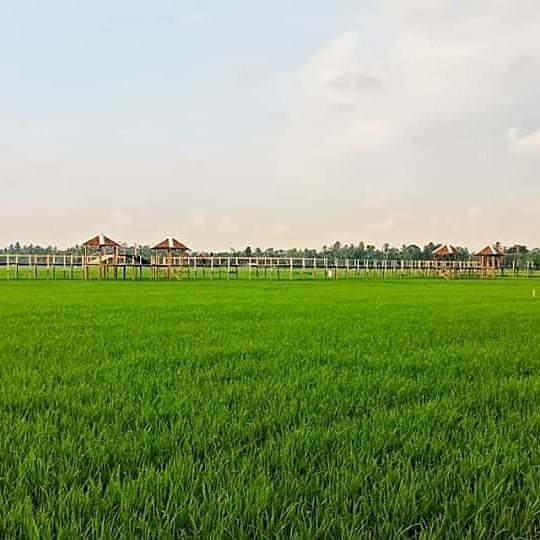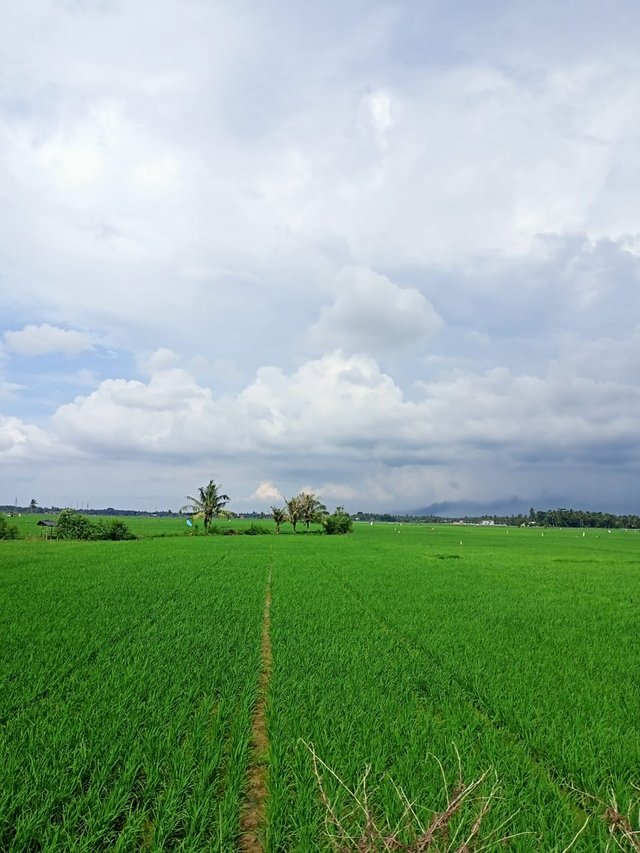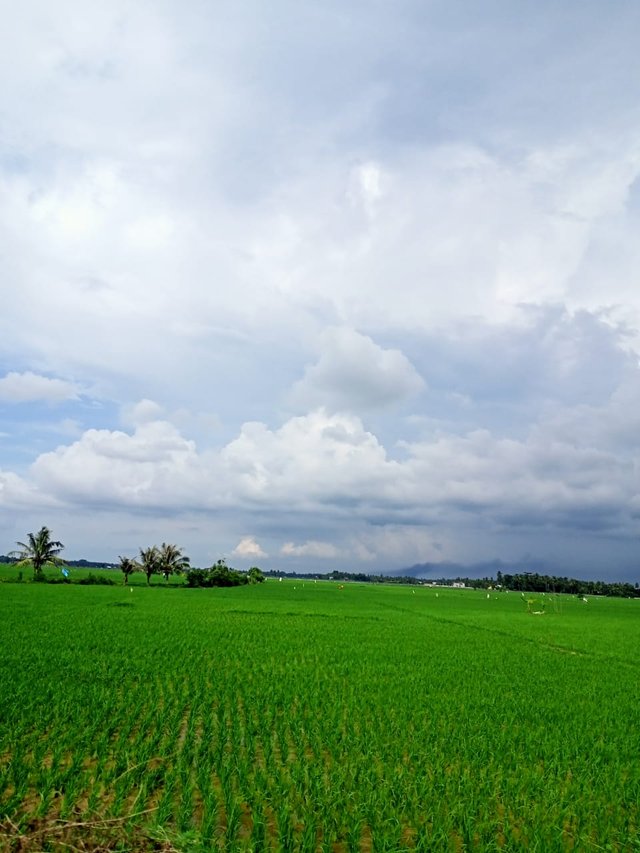 No other humans gathered, except for a few farmers who were taking care of rice in a distance.
In addition to the soothing atmosphere there are also some paddy animals that can be caught for later eating.
What children love most is catching small fish, usually called endols. This fish is indeed small enough so that only children who like to take the initiative to catch it as a medium of fun. How to catch it is also quite easy just by using just any container, so it is not difficult for children to do.
Children can freely run around dike, chase frogs or scoop small fish in the paddy field while enjoying the green paddy fields.
The vast expanse of green rice is an attraction for people in the surrounding area to spend the weekend enjoying fresh air.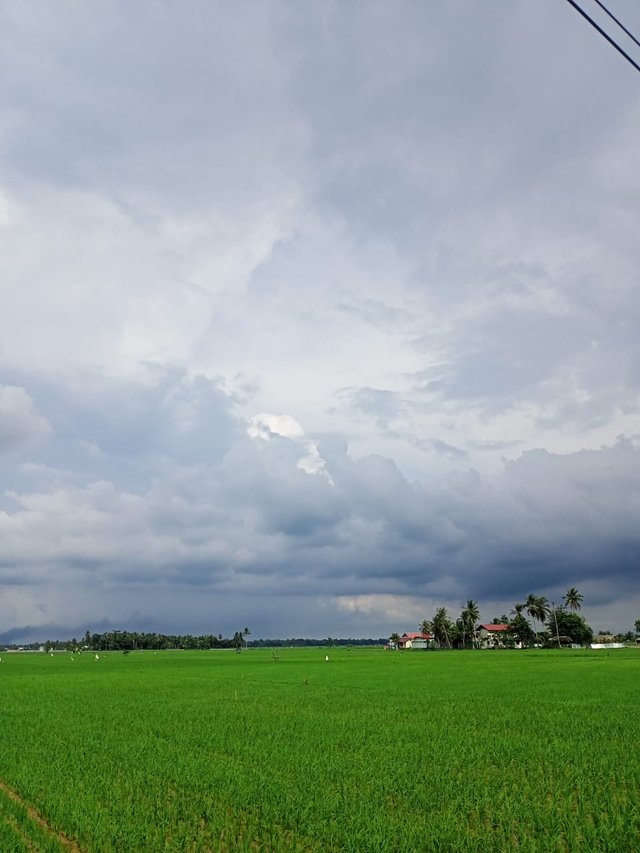 To be honest ... I am a farmer's child from a village who used to love farming.
But after my parents sold their fields for my educational needs, now my family and I no longer farm.
Back to the post title...
Incidentally this time is the rice planting season in the rainy season. Of course, rice fields will be a fun vehicle to play and get healthy fresh air especially when the Corona pandemic is still worrying around us.
I Am Proud of Supporting:
Curating by @qurator, @steemcurators, @steemcurator01, @steemitbloggers, @curangle, @wherein, @stephenkendal, @bullionstackers, @xpilar, and @upmewhale - and steemians who are eager to support great content and make the blockchain happier, as a decentralized social media.
I Love❤STEEM
Share your post on Twitter and promote #steem.
follow and like;
https://mobile.twitter.com/Wira85793333
Thanks for visiting and interesting comments
Lhokseumawe, July/12/2020
@wira8788 By;