Stuffed Giant Zucchini
Socializing is the best thing in the world, no matter what kind of situations. Even though during pandemic, due to social distancing but still we can be part of neighborhood.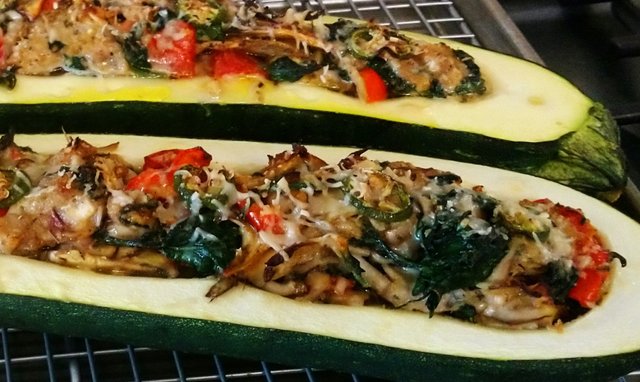 I heard my text message on my phone, that was my neighbor. She said, "I just left on your porch zucchini, plums and tomatoes from our yard".
What a lucky day, I was a little lazy to do groceries. So I cooked it the next day with whatever I had in my refrigerator.
Whala, it was delicious. I gave half to them and they said it was so delicious.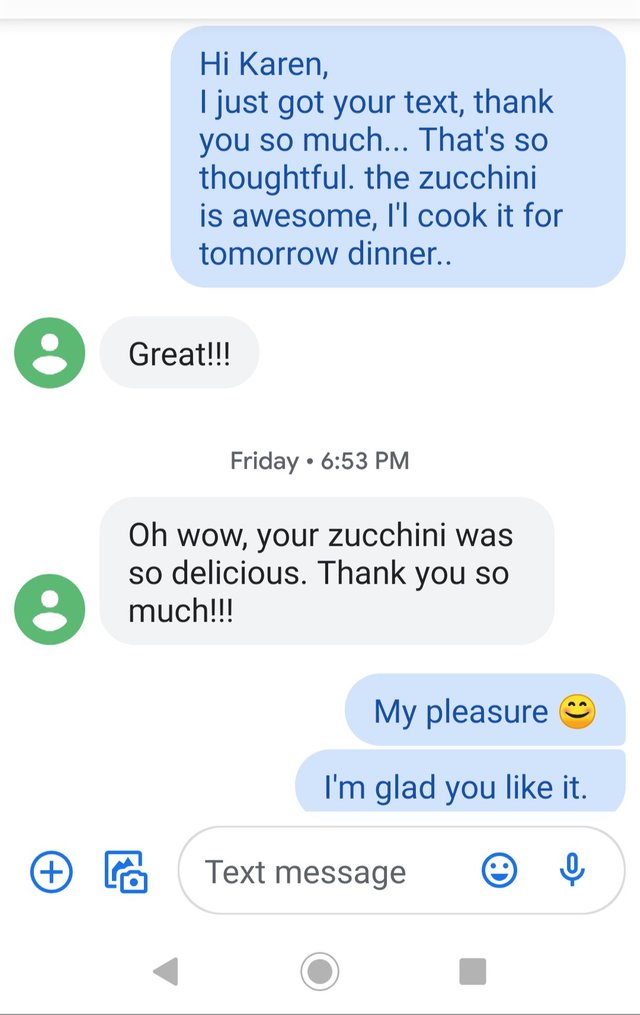 Moving to new neighborhood was little worried but seems they are friendly and so welcoming to us.
I'm glad to get to know them, especially to my next door neighbor.