Life of an hostel boy // 50% payout to campusconnectng
So today I thought about moving away from my normal weekly poem routine to something much interesting and real. so today I bring to you my personal experience as an hostel boy.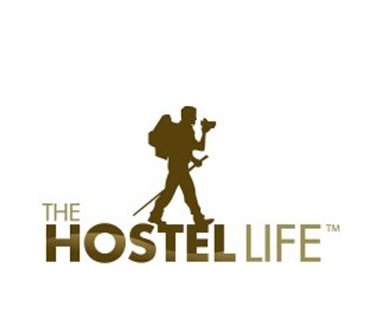 It's a new session already, all the freshers look radiant and flashy in their different outfits as they make way out from the hostels to their lecture venues.
Me, just waking up from bed, after a long night rest suddenly discovers its 2 hours late for maths class, what a heck and its the last lecture with doctor Awoniyi which will probably end in test.
I could clearly hear giggling sound from my roommates murmuring words like "village people don enter him mata", "him think sey na im house be dis"," d guy bin dey village meeting". I wasn't concern at all as I had gotten accustomed to their daily jokes, abuse and making scene out of the most unlikely sources with the sole aim of catching cruise.
Without outering a word to anyone, I Immediate rushed downstairs with my bucket and soap ditch to the bathroom.
Getting to bathroom everywhere was congested, I had like 2 persons ahead of me waiting to enter the bathroom. The big oga inside was busy taking all the time scrubbing his legs without being concerned of the number of people waiting for him, a frustrated guy behind me protested with anger "oga are you not bathing again this week, people dey wait for you o", the oga was still busy scrubbing his leg as if he heard nothing.
Finally the big oga was done after a well spent 20min inside the bathroom. Boom from no where another bigger oga surfaced, this time a man o war pesonel, "make person no enter that bathroom, I wan use am", I wanted to ask him why, but his huge body size coupled with his broad chest displaying his six packs discouraged me, I swallowed my words back. Surprisingly, no one said anything, we all left one after the other.
I had wasted 30min already without still taking my bath, but what can I do, I had a lecture to attend.
I returned to my room, combed my hair, put on my clothes and zoomed off to school. Walking down the road, I could hear someone shouting my name passionately, Oh! its Mama Dorothy, my favorite food vendor, "bros are you not eating food today? No ma I'm late for lectures, I will tomorrow. I was happy she didn't inquire any further as was her habit.
On reaching the class, I couldn't find a single soul, everywhere was empty. I reached for my phone, dialled my course rep's number and spoke with him.
Thankfully, the man had shifted the lecture to a later date, what a relieve it was for me.
To be continued.....