Campus Promotion In Micheal Okpara University Of Agriculture- Installing our banners in Strategic Locations.
Hello friends and welcome to blog today and another episode of our far-reaching attempts to make Micheal okpara university of agriculture a steemit campus.
Over the past week, we have been intensifying our efforts to promote steemit to the whole university and we are happy at the progress and pace we realizing this.
In addition to our efforts, we were able to produce and install 5 campus connect Banners, in 5 different high traffic areas. The cost of these banners are 10$ each and we were able to purchase 5, we will be making a subsequent purchase soon.
Let's take a tour and explore these locations and why we installed one there.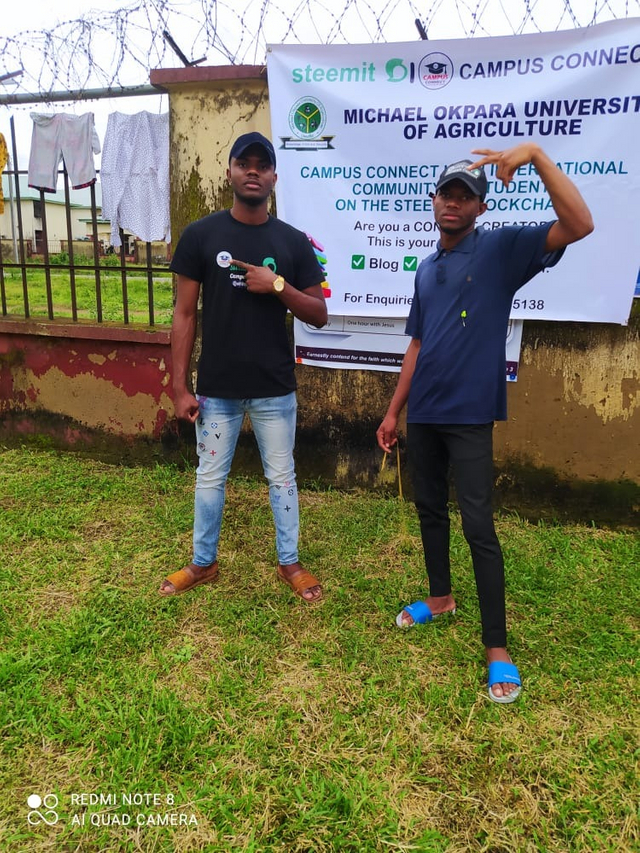 Micheal Okpara University of agriculture New male Boys Hostel.
New boys hostel in Micheal okpara university of agriculture is the main residential area for more than 3 thousand Students. This banner will serve as a major point of contact and first approach for people who really care and wish to join steemit.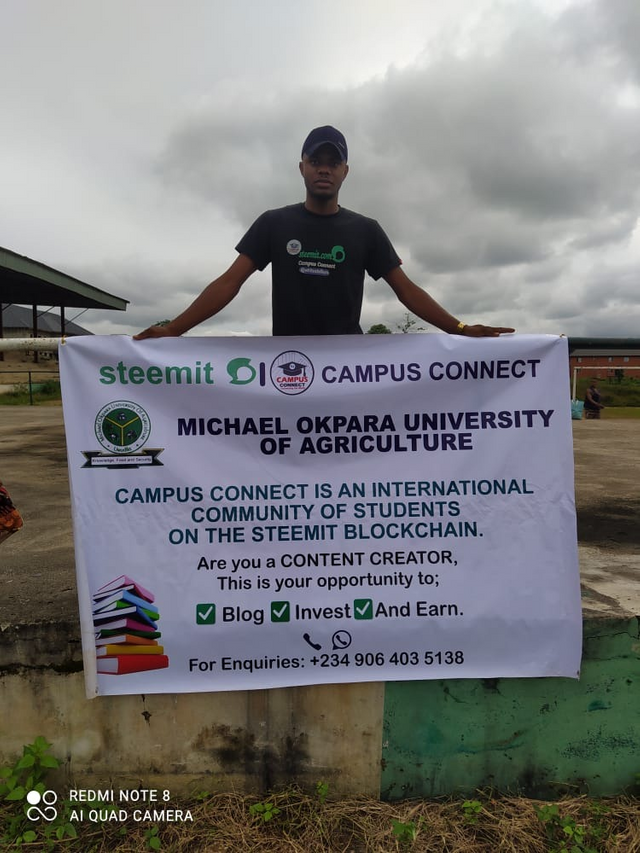 2 . Micheal Okpara University of Agriculture Football Stadium
On average we have more than 1 thousand guests who visit the school stadium every day. This is the major sports complex in the university and we see a lot of people visit this location every day.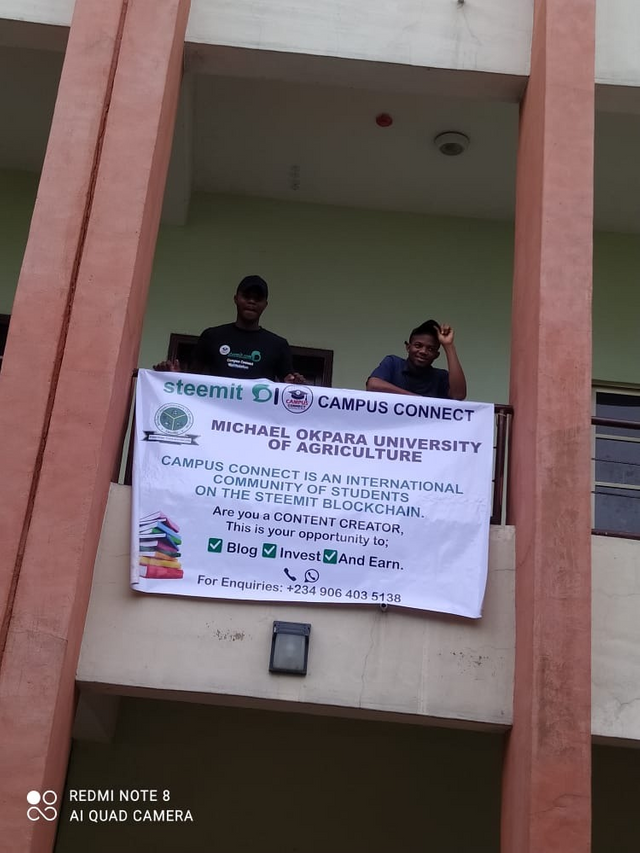 3 .New Colpas(Collage of physical and applied sciences)
This is one of the newest buildings and also one of the busiest college and lecture theatres in Micheal Okpara University of Agriculture. Thousands of students visit this location each day and a banner in this college is a major attraction.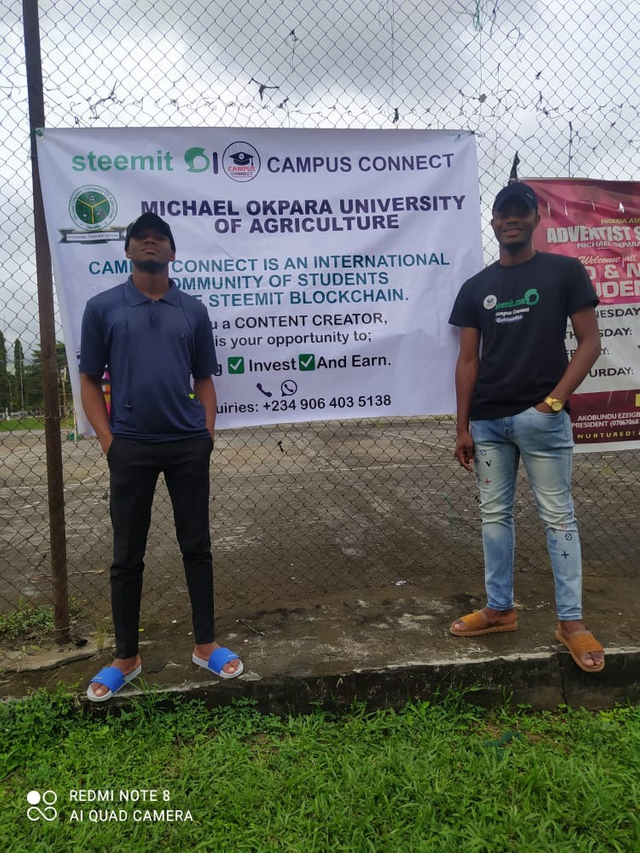 4 . Micheal Okpara University of Agriculture Lawn Tennis Court
This is a particularly impressive location because of its direct proximity to a major and very busiest road inside the university ground. We have hundreds of students migrate these routes every day.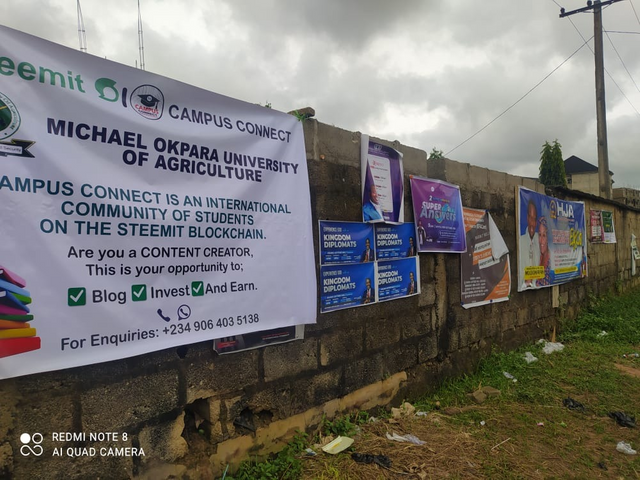 5 . Micheal Okpara University of Agriculture Back of Admin Gate
More than 5 Thousand students leave the university ground through this gate thereby making this a perfect location for one of our banners.
We hope this will attract new members and help us promote and sing about steemit to everyone on campus.

I also wish to thank the steemit Team and @steemcurator01 for their support and confidence in my ability.
See you all in the next post

Grow with Steem

Subscribe and Join CampusConnect
Whatsapp
CampusConnect Telegram
CampusConnect Discord