Campus Connect Engagement Contest Week 7-A DAY IN THE LIFE OF A STUDENT ON CAMPUS BY @mukka
Hello everyone. Good day to you all. I hope you are doing great. I am also fine. My regards to @campusconnectng for this contest. I am here to talk about the life of a student on campus.
MORNING
Every individual knows that a student must attend lectures in the morning. Me for instance, I had lectures almost every day. I go to class every morning, so therefore I try to prepare myself in the evening. I try to sleep early in the evening so I will wake up early in the morning.
I ironed my clothes in the evening and do the necessary stuffs in the to prevent lateness. I always take my bath and prepare breakfast. I try to eat something at least take in water before attending morning lectures.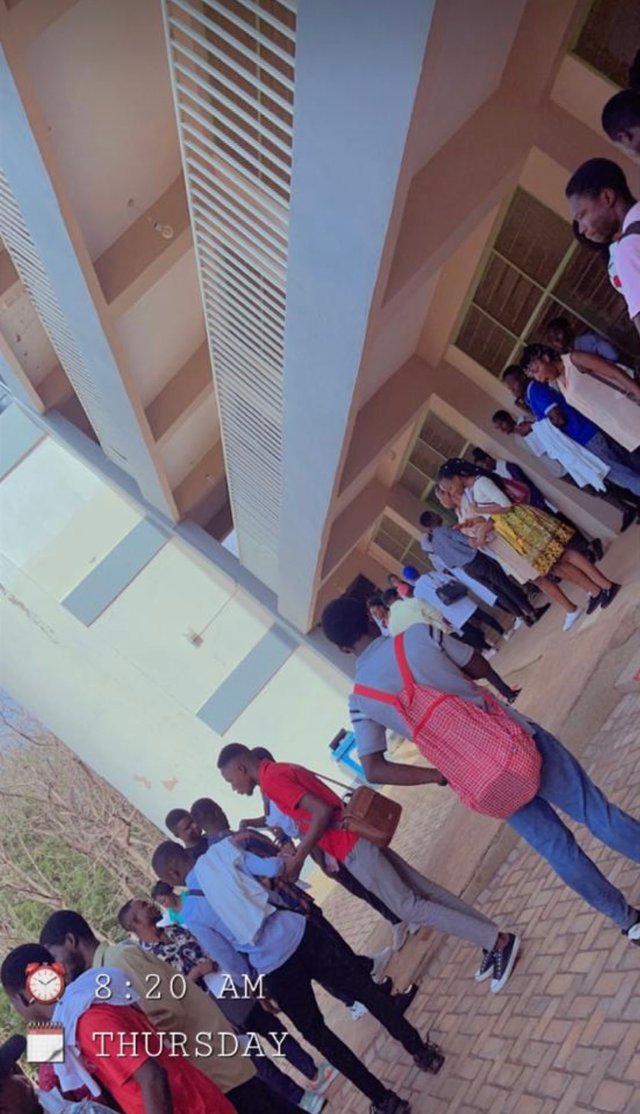 AFTERNOON
I'm the afternoon, lectures continues. But there is a break between the morning and the afternoon lectures. I then rush home whenever there is break to prepare lunch. But if the break is like some 30minutes or even an hour, I just buy food on campus. I can't afford to be late for the next lecture.
You can see in the picture below that, the class is kinda empty. Most of my colleagues aren't back yet. The class was some how dark so we decided to on the light. But later on everyone returned and the lectures begin.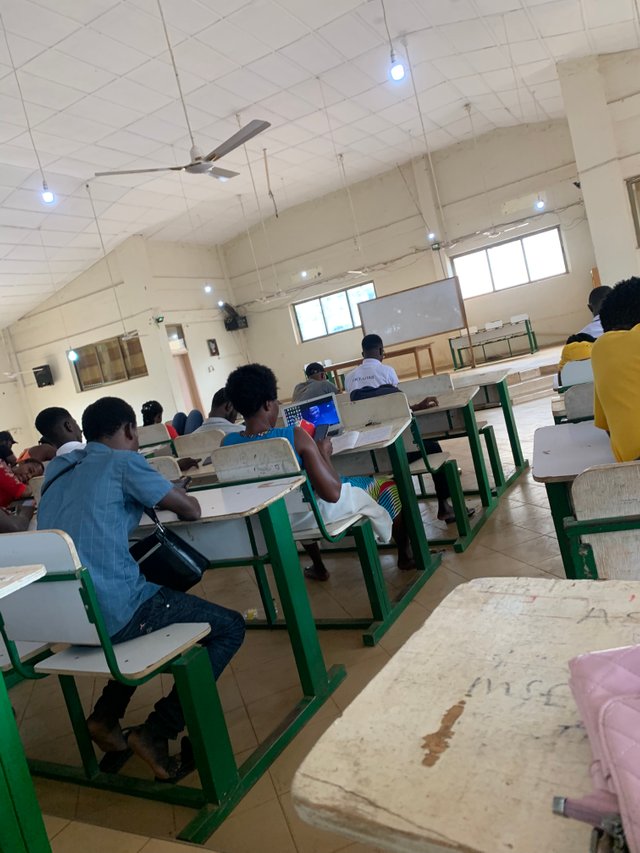 EVENING
My live on campus is just a repeated activity. What I do repeats itself every day. In the evening, I go to the mosque. I always enter the mosque in the evening and as a good Muslim, I make sure I complete all my five daily prayers before going back home.
The imams schedule the days for Islamic teaching. They teach Hadith on every Monday, Khat on Tuesdays, History on Wednesdays and Saturdays, Fikh on Thursdays, Tawheed on Fridays and Quizes on every Sunday.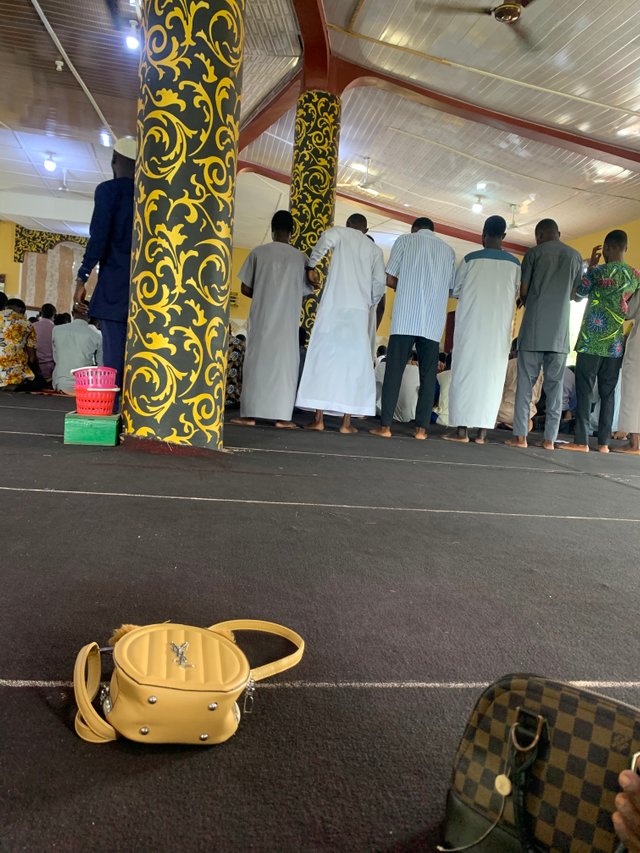 ACTIVITIES
•PARTIES
Parties all over, it was on one Saturday. This was a dinner night in the university of technology and applied sciences. We were very happy on this day. It was a day we needed to choose a queen, miss CKT-UTAS for our school. It was an interesting night. We started around 9:00pm and ended around 3:00am.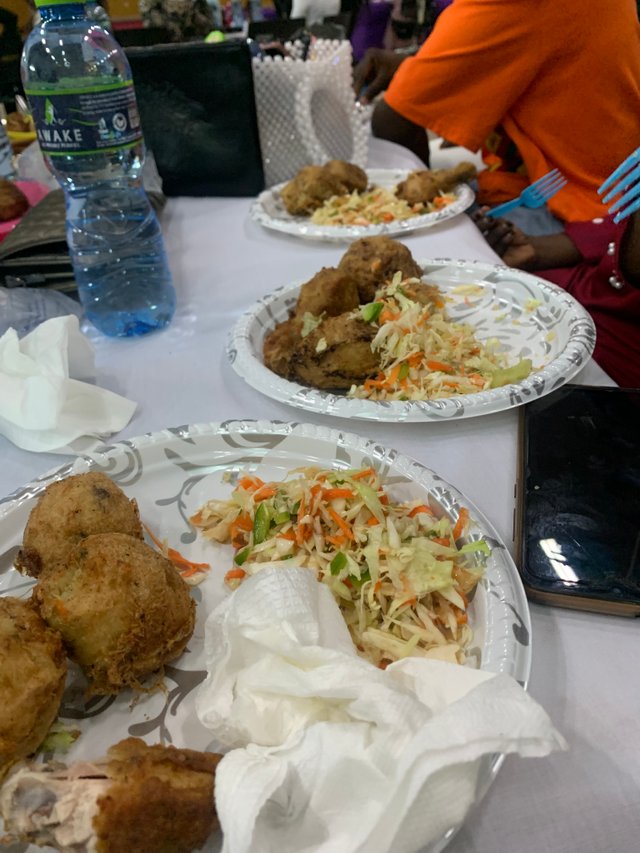 •ELECTIONS
Elections day in my school. The student body were supposed to vote and choose a leader. My department, computer science department needed a President. They were 3 contestants. And we all know that, in an election there must be a winner and a loser. Abdul Rahman Abdul Kahad was the president elect.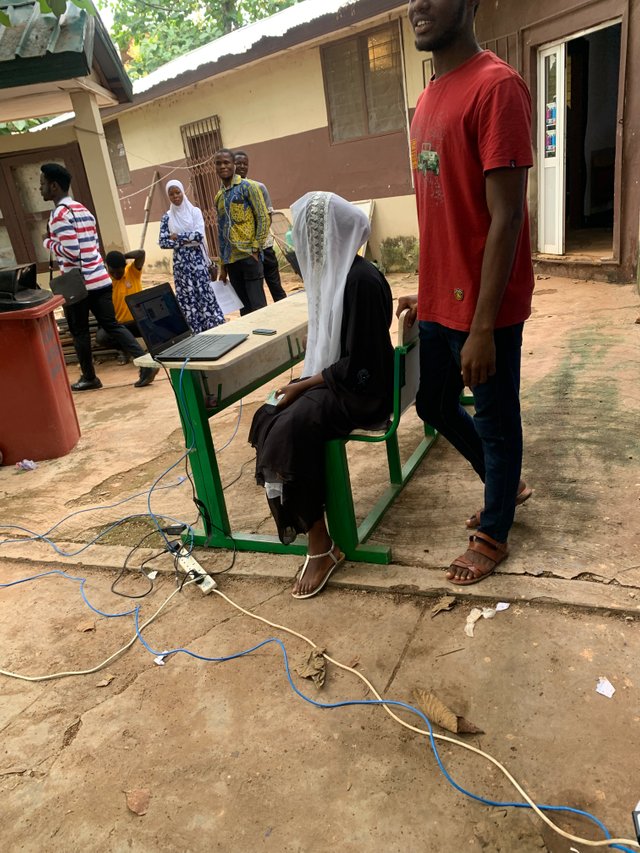 •SPORTS
There was a match to be played among levels. It is called the APONKYE CUP. Aponkye means goat. Which means any team that wins will take the goat. Level 100 played with 300, level 200 played with level 400. The winners in each teams also played against. Level 400s won the match and took the goat.