Campus Connect Engagement Contest Week 6 - My Favorite and Most Helpful Tech Device On Campus. By @dave-hanny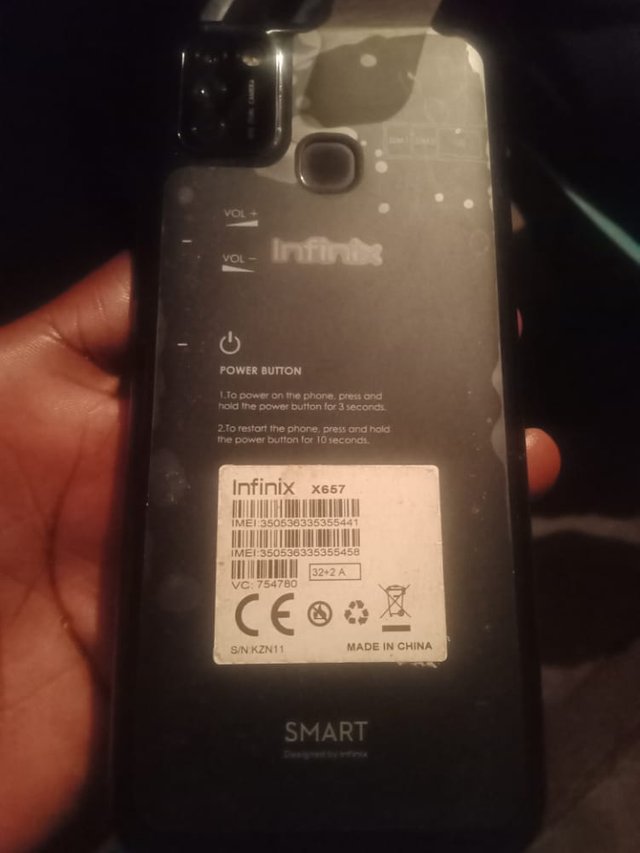 Introduction
Hello! Gentlemen and ladies, it amazes my thinking and imagination that I have people around who are educative wise and are ever there to read my articles, comment, and support me. Apart from the reading, commenting, and supporting, the time and efforts put together are what I must appreciate, what I'm saying in essence, is to say thank you great steemians for your time, and thanks to the steemit team for such an opportunity and also thanks to the campus connect community for bringing up a contest topic as this. "My Favorite and Most Helpful Tech Device on Campus". Please be relaxed as you read from my blog.
What is Your Favourite Device On Campus?
I feel there wouldn't be a successful school without the use of some devices or techniques because, if we take a look at studies or education entirely it's been accompanied by these techniques or devices. The projects, the assignments, research, and so on need some of these devices to make studies easier. With the help of these techs, students find reading and research easier in the sense that, going to the library seems hectic, they sit in their homes or hostels to read from their available devices and some of these devices are; phones, Laptops, and so on.
I used more than one device while on campus so, my favorite device was my mobile phone. While on campus, I used 2 phones, not at a time but I bought a better phone in my second year and I used it till I finished university I was also having a laptop. In my first year on campus, I used gonne good product but I changed it because the body was fading and its camera was not bright at all and it also misbehaves so, I had to get a better one to ease my studies, which would give me a better camera for capture and it also accommodates all networks. Finally, I bought Infinix smart 5 why because I felt like needing a machine phone because a final year is a year of thorough research and reading after lectures. Then, I was using my laptop to watch movies in my leisure time😊
What is its Uniqueness You should as well discuss the Specs.
This phone is amazing. This has been the phone I used while on campus and I was taught about the steemit platform with the phone. My mentor appreciates the fact that the phone product Is a good one. It has a portable shape, the camera is sharp and bright, it has a large phone memory, It holds its phone battery for a long time, It has a very fast engine which responds to any network and so many unique characters I might have not noticed in the phone.
Below is the information or specifications about my phone.
Device name: Infinix smart 5 Infinix X657, version 10, custom build version alps-mp-q0-v9.77_reallytek.v.qomp1.k26kv1sp_p79
Serial number 05769301CE007589
Total Ram 2.00GB
Total space 32.00 GB
I bought the phone at the rate of 55,000 naira which is 305 steem.
Reason Why You love making use of it on Campus.
Out of the devices I had while in school, I preferred or loved making use of the phone instead of other devices for so many reasons and some of the reasons are;
Phone is more portable and small in my hand and therefore makes me research as quick as a question is been thrown in the class.

It makes my studies easier by studying in my room without going to the library to pick different books because I can as well read from different books online.

It gives me a quick chance of answering questions in class.

It less my expenses by just snapping past questions or handouts using my phone camera instead of going to computer centers for photocopy.

I could make a video call with my parents and siblings when I miss them.

I could write and edit any correction made by my supervisor on my project work using my phone instead of printing the hard copy.

I could write my assignment on my own without going to the library.
In conclusion, you can attest to the following reasons why II prefer or love to use my phone over another device. It does almost everything I want, I study my Bible as a student even in class and so many other advantages of the phone. The most exciting reason was that I can write my assignments at home and also read without anyone's help. Thank you all for reading through my post, I invite
@simonnwigwe
,
@ishayachris
, and
@josepha
to participate in this contest.