Economic-Activities Diary game: Buying foods stuff at the market (14-03-2023)
Buying foods stuff at the market (14-03-2023)
I loved buying foodstuffs at the market because of the price rate and the quantity that is sold at the market, which is much higher and cheaper than buying from a single shop stand located in the street or outside market. To this I visited the market in preparation of my friend that visited me.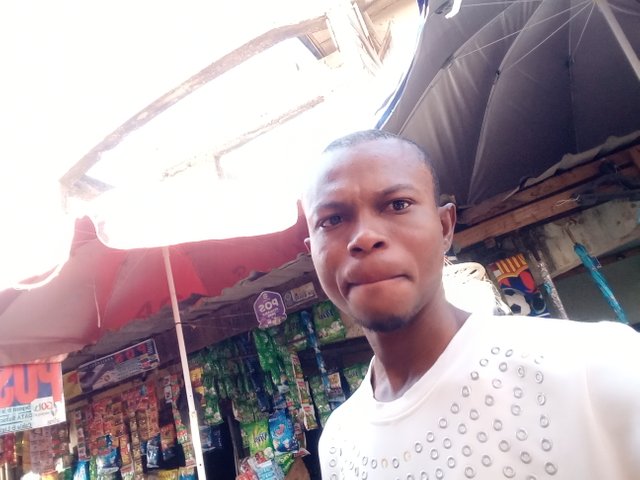 It was in the afternoon that I visited Akwanga Mark and bought some foodstuffs. Before going to the market, I called the person that use to drive me to the market with his machine to come and carried me which he came, and I then entered his motorcycle and went straight to the market which you can see from the image below.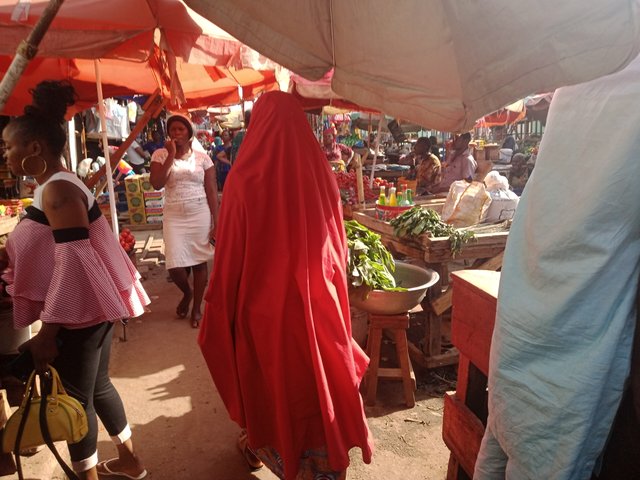 As soon as I arrived inside the market I quickly went to my customer and purchased a bottle of Groundnut oil at the rate of **1,100NGN (5.2Steem), Sachet tomato 100NGN 0.8Steem at my customer shop. All the items that I bought from my customer were paid via transferred, which she then helped me with some liquid cash.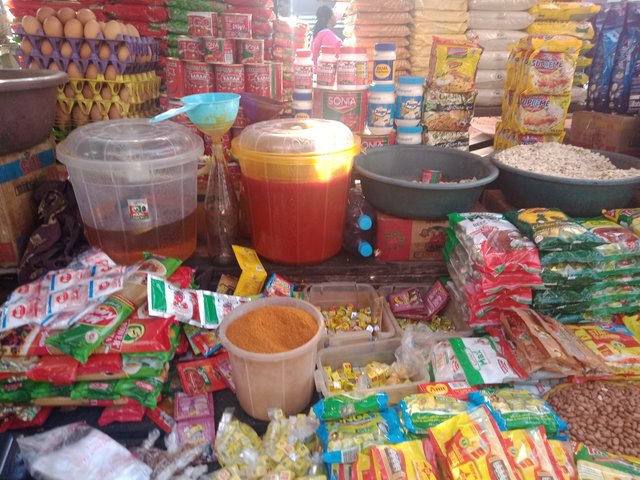 After I had finished buying foodstuffs at my customer shop, I then went to another seller and purchased the following foodstuffs: fresh tomatoes, pepper, and onions at the rate of 400NGN 3.2Steem. At this point of purchase, I paid the seller with the cash that was given to me by my customer, and it was the old Currency.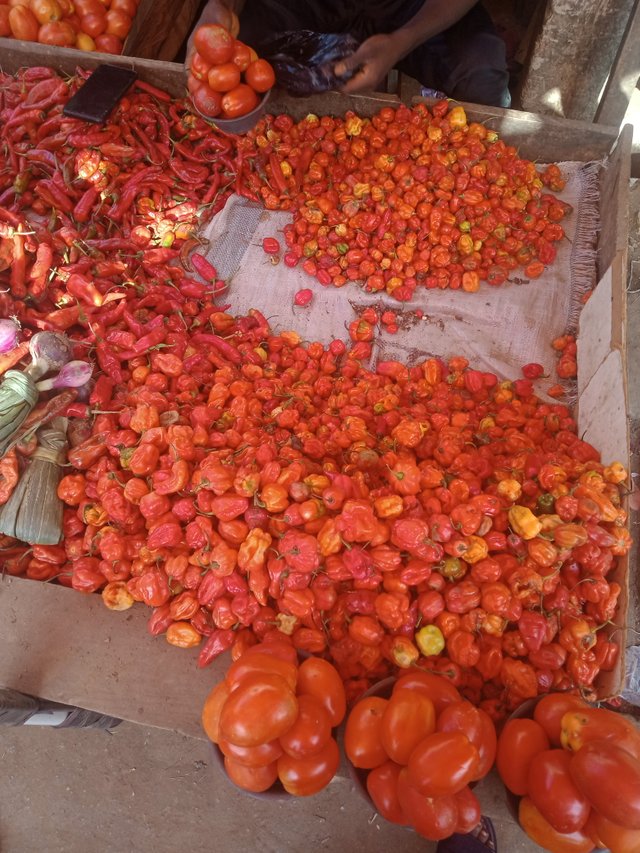 After buying perishable items as shown from the image above, I then went and purchased goat meat at the rate of 800NGN (4.1Steem)**, I then went to a Mini restaurant and ate food. Buying things at the market was not stressful for me as they are now collecting the old Naira note which were formally rejected by the government.
Cc:- @harferri @f2i5 @afrizalbinalka
Thank you for stopping by.