GO AROUND STEAM BUSINESS PROMO, AGAIN TRUSTED BY @sofian88 to work on the roof of his house.
hello dear steem entrepreneur.
back with me the owner of the SERBA KARYA STELL welding workshop, @aril.hatake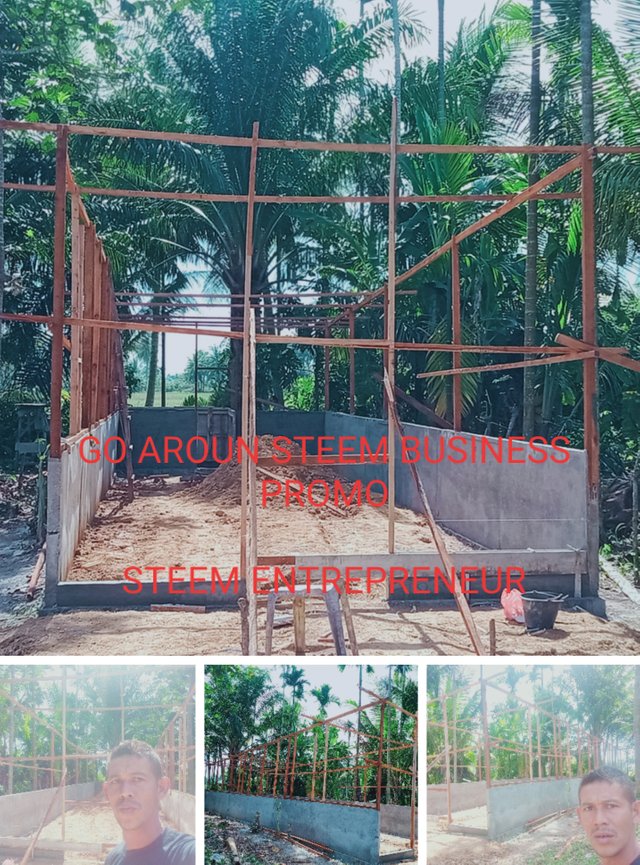 today 08 October 2021, I got another job from a steemit friend @sofian88, he trusted me again to work on the roof of his house which was being built. and I am also very happy to be working with him again.
the size of the roof of the house that I have to work on.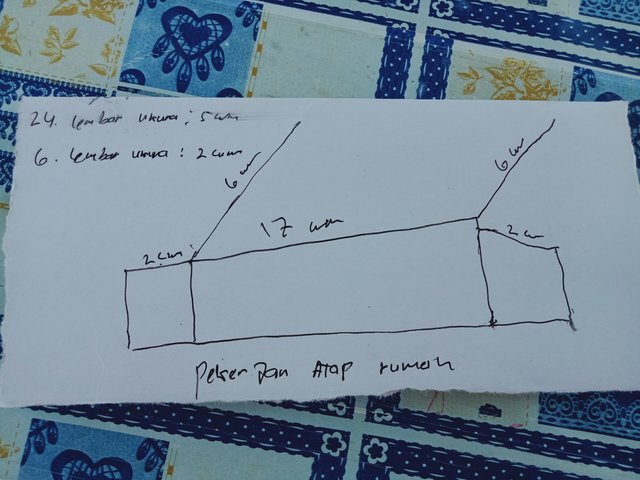 below I will explain how many sheets I have to spend and how much it costs @sofian88 including the cost of work for me...
As for the items/materials I have to shop for, they are; zinc and also nails to attach the zinc..
1. 24 pieces of zinc 5 meters in size, maroon color. at a price of up to. 4,800,000
2. 8 pieces of zinc in the size of 3 meters in maroon color, with the price reaching. 960,000
3. 6 pieces of zinc in the size of 2 meters in maroon color, with the price reaching. 480,000
4. 1 box of zinc nails, with the price reaching. 145,000
5. handyman fee, reach 3,900,000
the total cost spent by @sofian88 for his roof work is; 10.285.000
I thank my friend @sofian88 who again trusted me to work on the roof of his house.
If you are a stemian friend or have relatives who need my welding workshop products or services, please contact me @aril.hatake or the number listed below.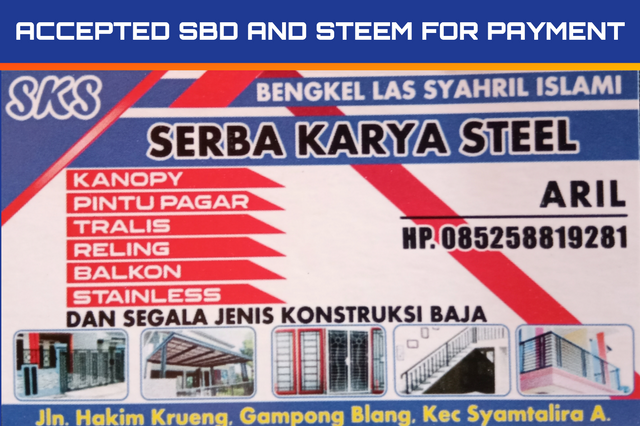 Address and contact number are listed on the business card
Regarding the price, we can still negotiate while the motive can be according to the tastes and desires of consumers. We are ready to work with the best quality.
I as the owner of the "Serba Karya Steel" Welding Workshop also serve payments with Steem or SBD. For the record, Steem and SBD adjust prices when ordering or paying off orders that are converted to IRD.
CC : @steemcurator01 | @stephenkendal | @pennsif | @steemchiller |
We are waiting for your order.

Greetings to: The Steam Entrepreneurs team for taking the initiative to set up a forum for small entrepreneurs like me.
Steem Entrepreneurs Team
Hope you like it..
Regards @aril.hatake