Better life with steem|| The diary game || 25.07.2022 || Club5050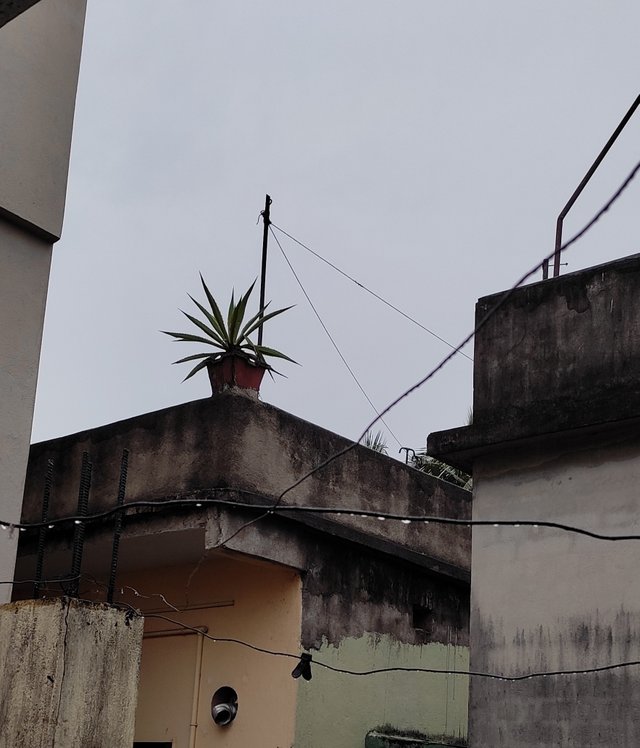 (Morning weather)
Hello
Everyone,
How are you all? How was your day? Hope you all are well and of course everyone is taking care of yourself. Hopefully everyone had a good day today.
In between, several days I could not share my post due to some personal reasons. Today after a long time I am going to share my daily life with you all.
Today I woke up at 7.20 a.m. Then after freshened up, I came downstairs and first picked all the flowers from the tree. Then I went to the kitchen. After start cooking, I gave Picklu his favorite biscuits. My father-in-law is not going for morning walk for the last two days, because he has a little cold and cough.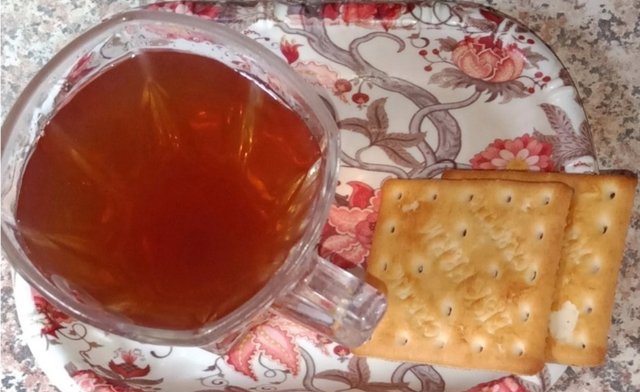 (Morning tea)
When he got up and freshened up, I first gave him some warm water to gargle. After a while, when my mother-in-law also woke up and she went to freshen up, I made tea for them. After having tea, my mother-in-law went to the kitchen and I also made tea for shubho and went upstairs.
Then breakfast was prepared. Shubho got ready and went to office after having his breakfast as per his routine. And I also had breakfast and finished the housework and took a bath. After that I watched TV for a while after finished my worshipped. When it was time for picklu to eat lunch, I gave him his lunch.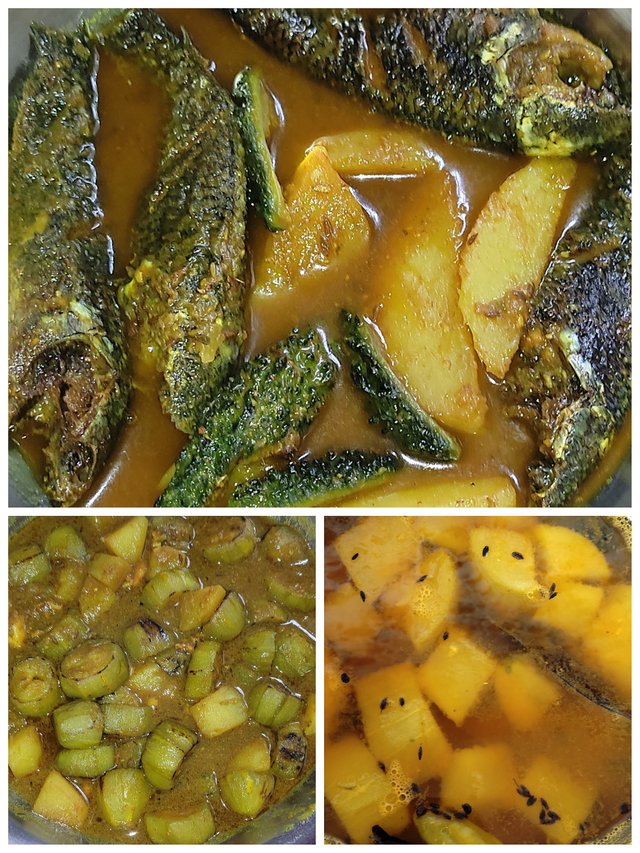 (Today's lunch)
Later, when my father-in-law and mother-in-law took bath, we also had our lunch. Today we cooked waking fish curry, potato and pointed gourds curry and red lentils with bottle gourds. We rested after lunch.
In the evening I made tea for my father-in-law and mother-in-law. Then I got ready and went to the market. To fetch some medicines. I came back home and made roti for dinner. Shubho return home and have a cup of tea,and watch TV for sometimes.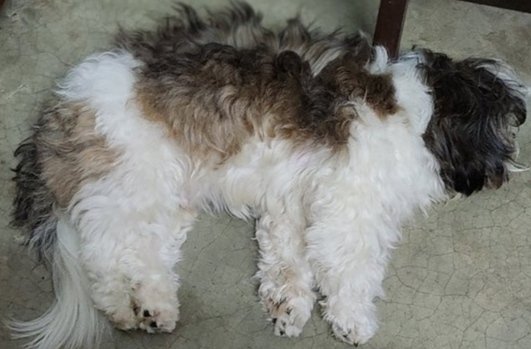 (Picklu is sleeping)
I made roti by then and gave Picklu his dinner. Then we also had our dinner together. Now Shubho is watching his mobile and I sat down to write my post. After writing we will go to sleep. That's how I spend my day.
Take care everyone. Always stay happy and be healthy. Good night.