Better life with steem|| The diary game || 10.08.2022 || Club100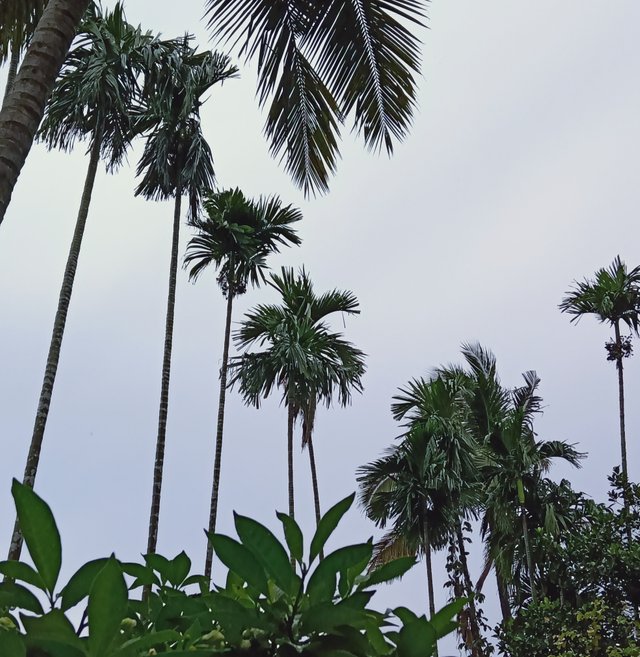 (Today's morning weather- cloudy sky)
Hello,
Everyone,
Hope you all are well. And all of you must had a great day today.
My day was like any other day. Like every day morning I woke up to the sound of 7.20 a. m. alarm on my mobile. I woke up and see that the sky is cloudy. However, I have already heard in the news that there is a possibility of continuous rain for a few days. Looking at the morning sky today, it seems that it will rain all day.
However, I got up and freshened up and came downstairs and first picked the flowers from the tree. Then after pampering my picklu a little, I went to the kitchen. When my father-in-law went out for a morning walk, I called my mother-in-law. Because today she will go to the market, so she asked me to call a little early in the morning. When she got up and freshened up, I made tea for her. She went to the market after having tea.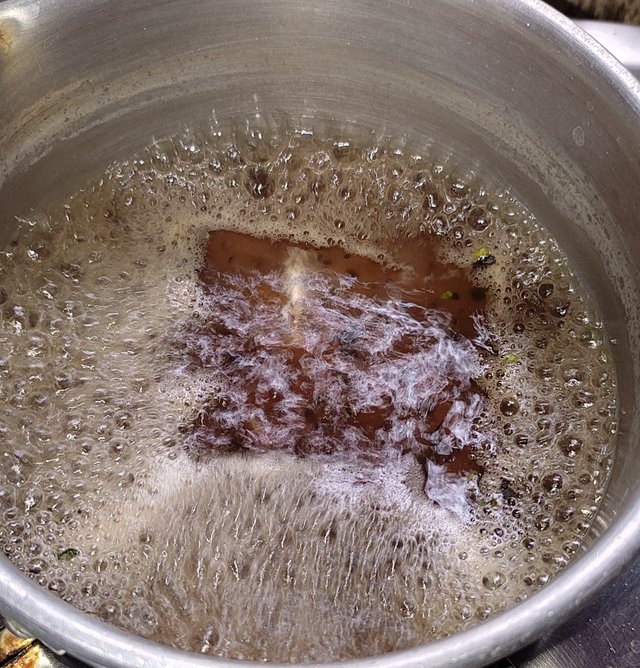 (Morning tea)
I have already done a lot of cooking. When I was going to make tea for shubho, my father-in-law also came. So I made tea for both of them. Then I went upstairs and called Shubo and gave him tea. And my father-in-law gave biscuits to Picklu. Then I made breakfast. Mother-in-law returned shortly after Shubho left for the office. Then We had breakfast together.
After finishing the housework, I arranged all the vegetables which brought from the market and kept them in the fridge. Then I took a bath and then performed today's worship. By that time it started raining outside. Sometimes it rains heavily and sometimes it rains slowly. But yes, according to the forecast of Meteorological Department, it has been raining continuously since noon till now.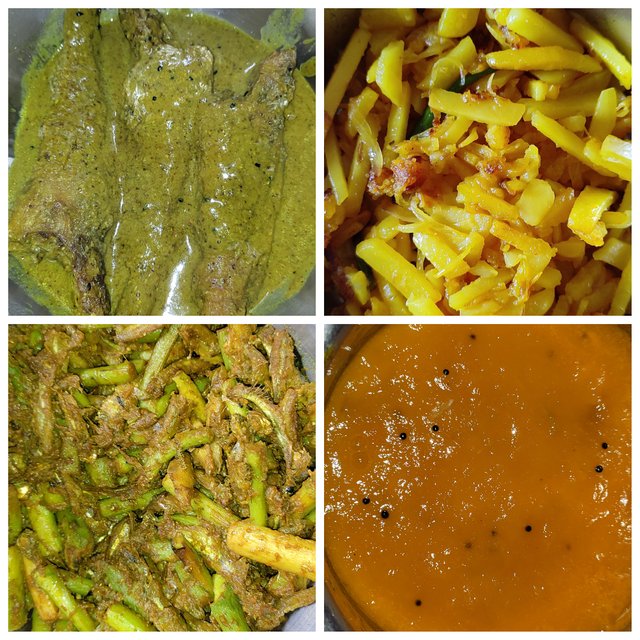 (Today's lunch)
When it was time for Picklu to have lunch, I let him eat. Then I gave medicine. After some time we three had lunch. Today cooked Bhola fish with mustard, taro root curry, fried potatoes and tomato chutney. At the end of lunch we all fell asleep. Today's weather was so good that I had a great sleep.
I woke up in the afternoon and saw that it was raining heavily outside. After finished my evening worship I made tea for everyone. Then I played with Picklu.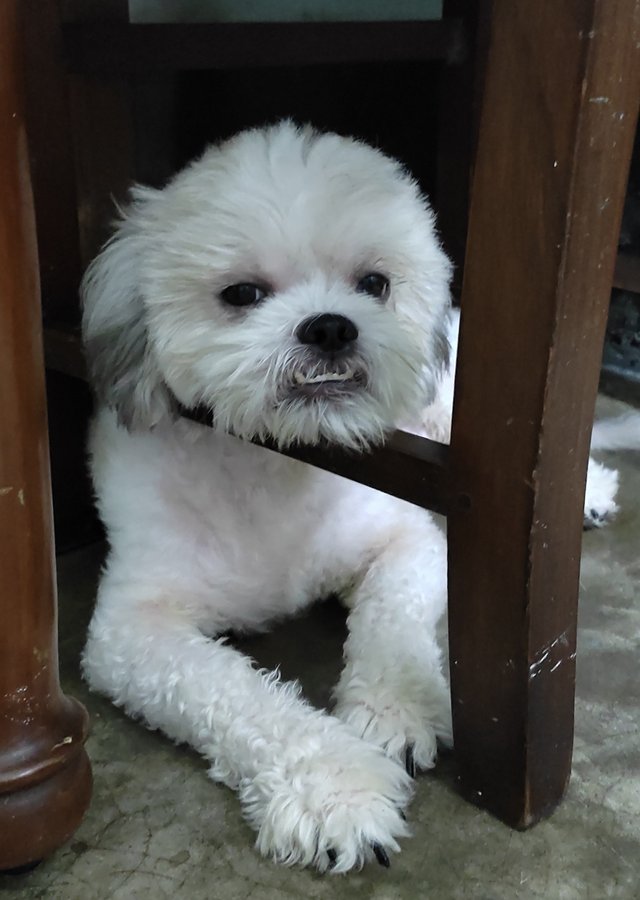 (Picklu🥰🥰🥰🥰)
Nowadays his favorite place is under the dining table. The rain shows no signs of abating today. And Shubho didn't take raincoat with him. So after a while I saw that he came home soaking wet. Because of the helmet only his head did not wet .
However, when he freshened up, I made a cup of tea for him. Now I sit down to write my post. After writing, I will make roti and give it to Picklu for dinner. Then I will give him medicine and we will have our dinner also. Then I will finish all the work and go to sleep.
Take care everyone. Always be happy and stay healthy. Good night.