Better life with steem|| The diary game || 09.08.2022 || Club100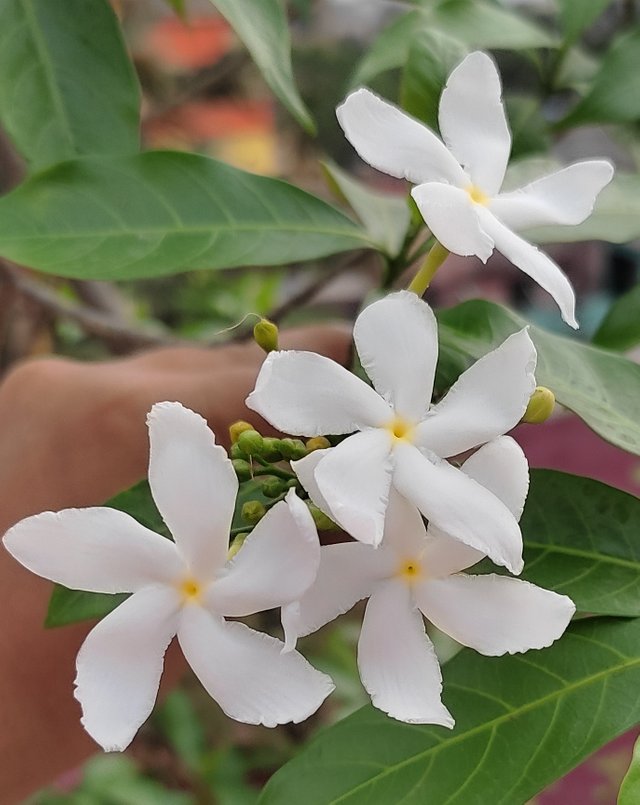 Hello,
Everyone,
Hope everyone is very well and all of you had a great day today.
Today I woke up at 7.20 a.m.and freshened up and came downstairs. When I saw that my father-in-law had gone for his morning walk and Picklu was sitting in front of the gate. He ran to me when he saw me coming down the stairs. It seems, that if he could speak, he would have complained to me that my father-in-law had gone out without taking him 😂.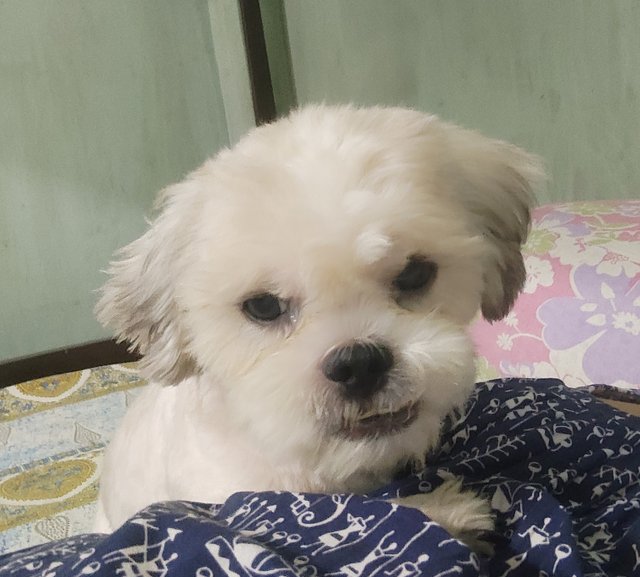 (Our morning time🥰)
However, after giving him a little caress, I picked the flowers from the tree, then went to the kitchen. After a while, my mother-in-law got up and freshened up. Meanwhile my ather-in-law called and said that he will be late to return. Because he met a friend of his on morning walk.He went to his friend's house with his friend. So I made tea only for us. My mother-in-law and I drank tea together after giving shubho's tea. Then I made breakfast.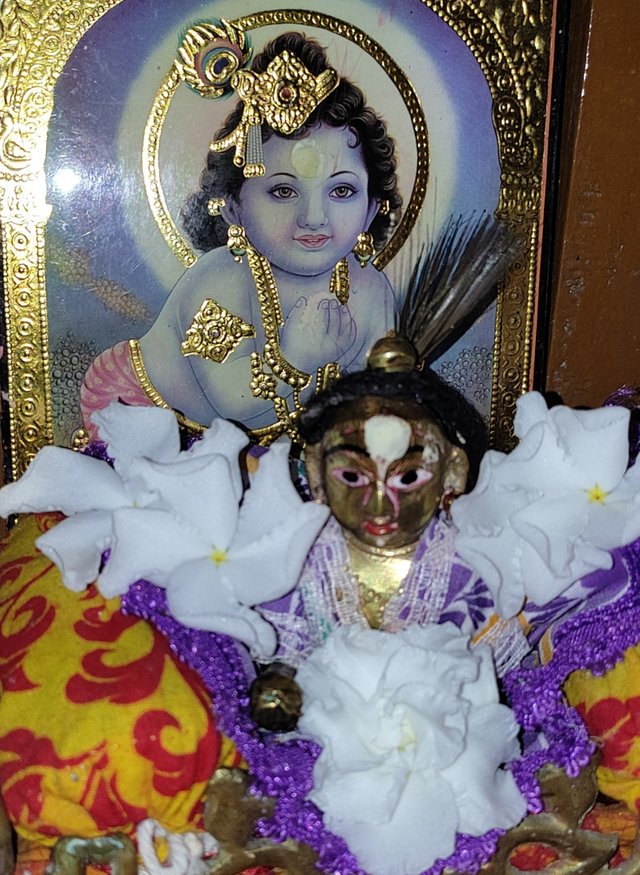 (My little krishna)
After Shubho got ready and came downstairs, I gave him breakfast. He left for the office after finished his breakfast. Then my father-in-law returned home and we three had breakfast together. After that, I cleaning up the room, finished all work, and then I took a bath and performed today's worship. Then I lay down and watching YouTube, I didn't realized when I fell asleep.
Later when my mother-in-law called me, I woke up and saw that my father-in-law had already given Picklu his lunch. I freshened up and sat down to have lunch. Paneer curry, mixed vegetables and pointed gourds fry were cooked today. At the end of lunch, everyone rested. I fell asleep again. I don't know why from last few days, whenever I lay down I fall asleep, if I feel weak or for some other reason.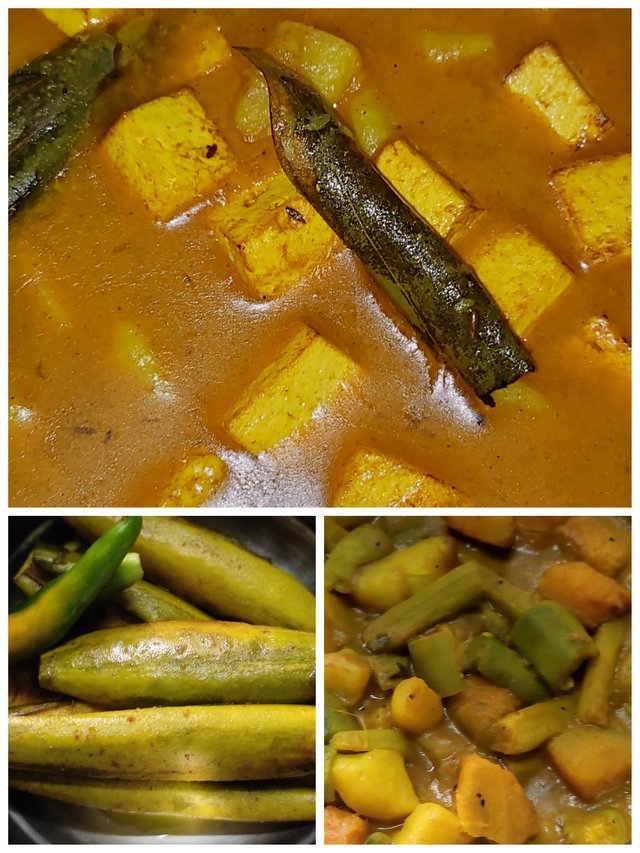 (Today's lunch)
Anyway I got up in the evening and after finished my evening worship made tea for everyone. I also drank a cup of tea. Then I played with Picklu. Just then Shubho returned from office. I made tea for him also . Then we all sat and talked for a while. Later Shubho sat down to watch TV after getting fresh. And I went to make rotis for dinner.
When it was time for Picklu's dinner, I gave him dinner. Then I gave him medicine and took a rest. After some time we all had dinner. Because no one had tiffin in the evening, so everyone was hungry. After finishing all the work, I now sat down to write my post.
Shubho is still watching the news. When I finished my writing, we will go to sleep. Take care everyone. Always be happy and stay healthy. Good night.