Better life with steem|| The diary game || 08.08.2022 || Club100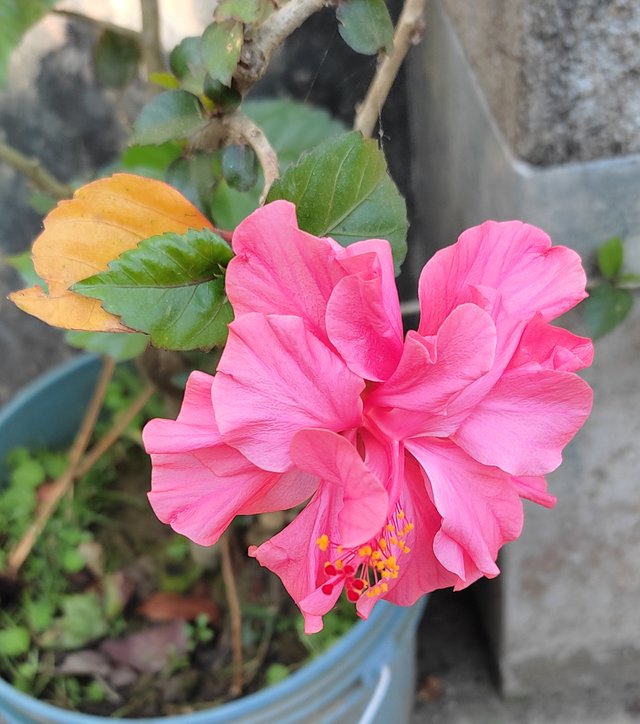 (Beautiful pink hibiscus)
Hello,
Everyone,
How are you all? Hope everyone is well and you all had a great day today.
My day started very early today. Actually I didn't sleep well last night, because I was sometimes disturbed by coughing. When I woke up around 5.20 a.m, I came from the washroom and lay down again. Because I am not feeling good, and no one else in my house wakes up early in the morning, so I rested for sometimes.
I lay down for a while and listened some music. It is very good to listen to devotional songs in the morning. Then by 7.30 a. m. I got up and freshened up and came downstairs. First I picked up flowers from the tree, then I went to the kitchen and started cooking.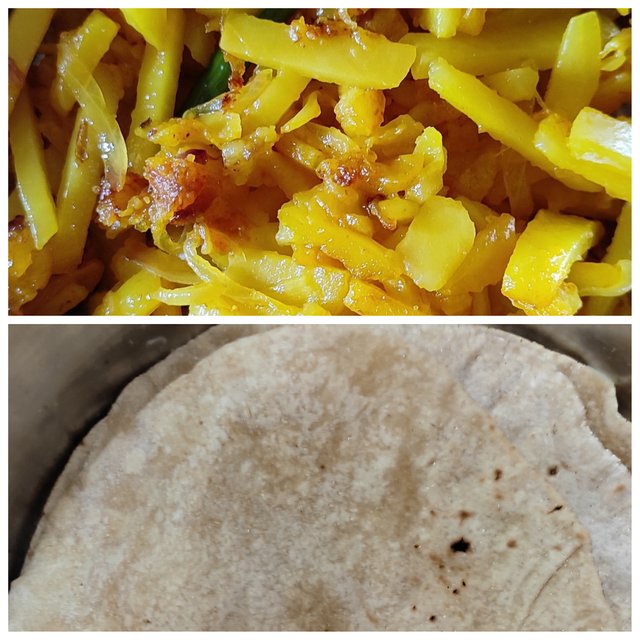 (Breakfast-Potato fry & roti)
On the other hand, my father-in-law got up and went out for a morning walk. I made breakfast by letting Picklu eat biscuits. My mother-in-law got up and freshened up. And father-in-law came back from his morning walk. Then I made tea for everyone. I called Shubho and brought tea for him. Then I came down and made tiffin for him.
After we all had breakfast Shubho went to his office and I finished the housework. Then I bathed and worshiped. On the other hand, after finishing the rest of the cooking, my mother-in-law also took a bath. Later I give Picklu his lunch, and when my father-in-law came after take a bath, the three of us had our lunch. Today my mother-in-law cooked rohu fish curry, ladies fingers fry and bitter gourds fry.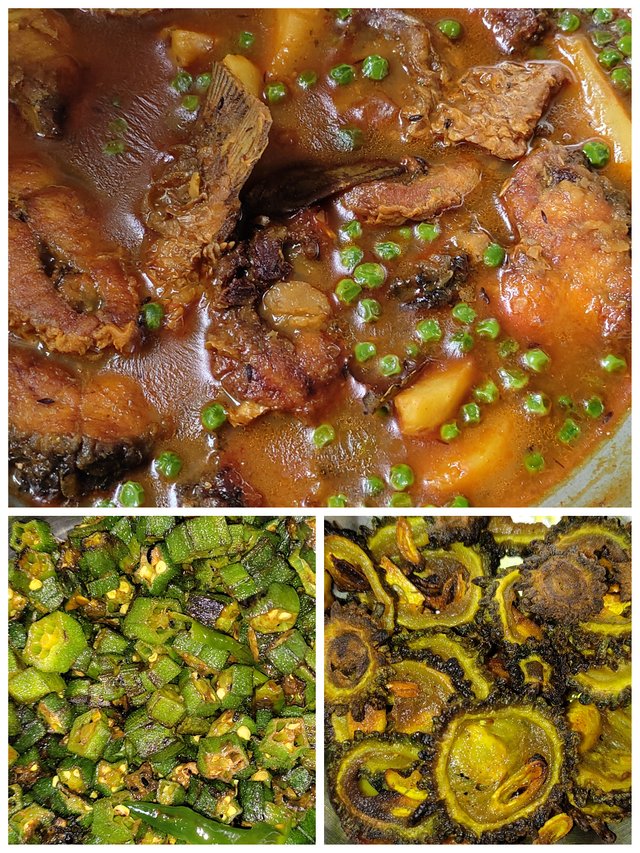 (Today's lunch)
At the end of the lunch, I thought that I would take my medicine and sleep for sometimes, then suddenly the current went off. There was no electricity for about 2 hours. So I could not sleep. After that I got up and brought the clothes that were spread out on the roof and put them in order. Then I did evening worship.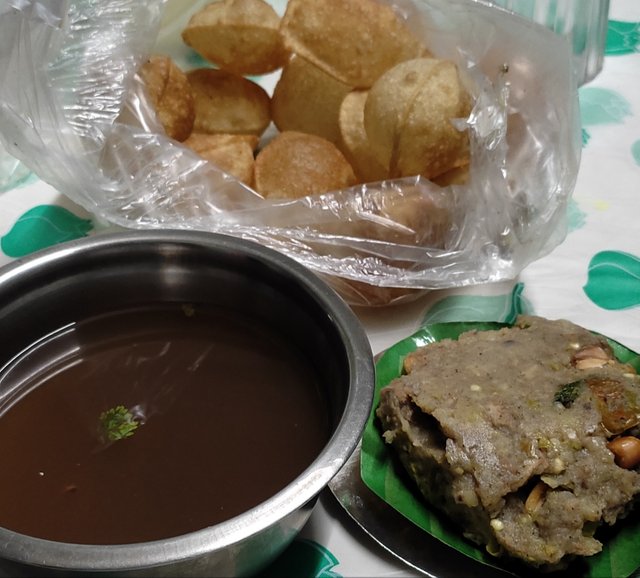 (Yummy pani puri 😋😋😋)
I haven't eaten pani puri for a long time, today I suddenly wanted to eat it. So my father-in-law went after having his evening tea and brought pani puri for me. After having pani puri, I watched TV for sometimes. When Shubho returned from office, I made tea for him. Now he is watching TV and Picklu is lying in my bed.
I just made roti for dinner. I will give Picklu his dinner and then the medicine. After some time we will have our dinner together. Then I will finish all the work and go to bed. That's how I spend my day.
Take care everyone. Always be happy and stay healthy. Good night.