Better life with steem|| The diary game || 02.08.2022 || Club100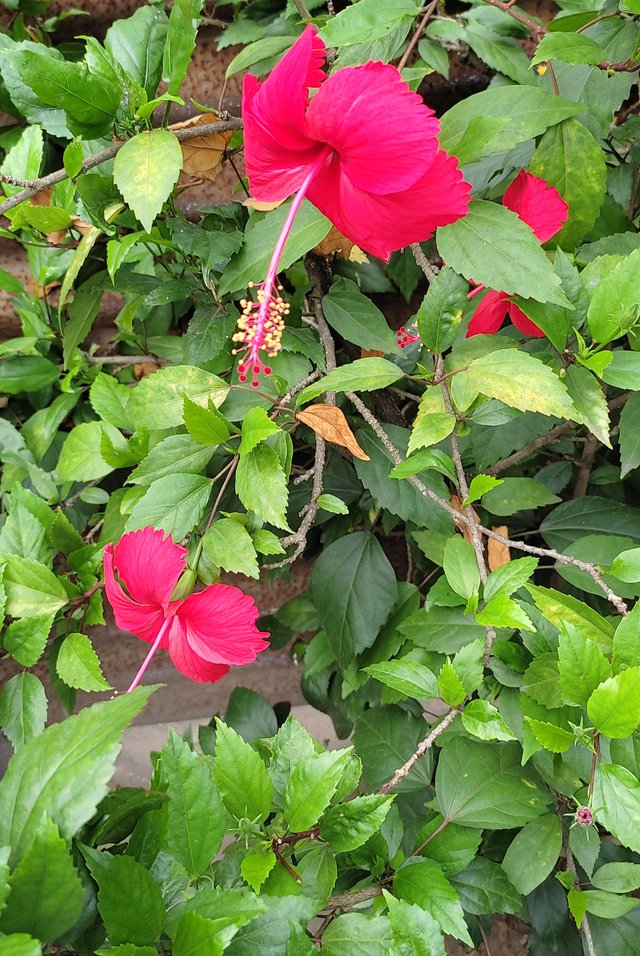 Hello,
Everyone,
How are you all? Hope everyone is well and you all had a great day today.
I woke up early this morning before the alarm. Then I lay in bed for a while but did not sleep. So instead of lying down, I got up and freshened up. Then came downstairs and spent some time cuddling Picklu.
After a while, my father-in-law went for morning walk, and I also picked flowers from the tree. After that I went to the kitchen and started cooking after giving Picklu his favorite biscuits. My mother-in-law got up after a while and freshened up. After some time when my father in law returned from his morning walk I made tea for both of them.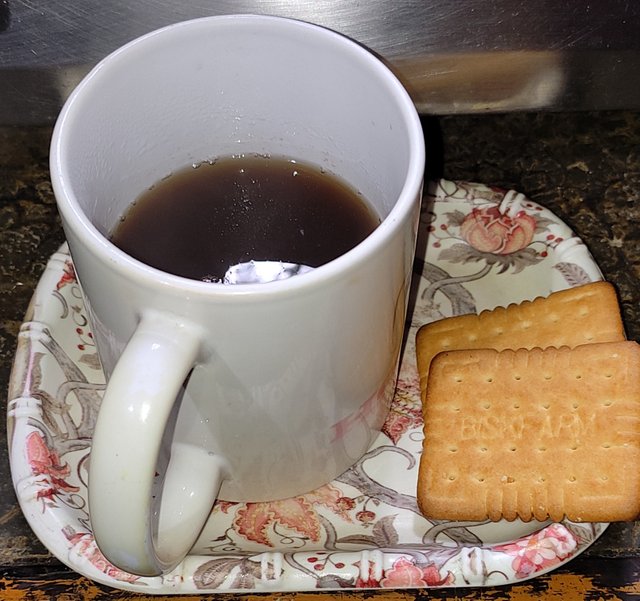 (Morning tea)
After that I made breakfast and made tea for Shubho and went upstairs. And by then my mother-in-law cooked the rest. I prepared everything so it didn't take long to cook. After that when Shubho got fresh we had breakfast together.
When Shubho go to the office, I cut off the fur on Picklu's body. Because he has a lot rash all over his body due to hoi weather. I will take him to the doctor tomorrow. It took a long time to cut his fur. He is very mischievous,so I have to trimmed very carefully. To be honest, I feel bad today. I don't like seeing Picklu at all. But it is also true that his health is our only desire.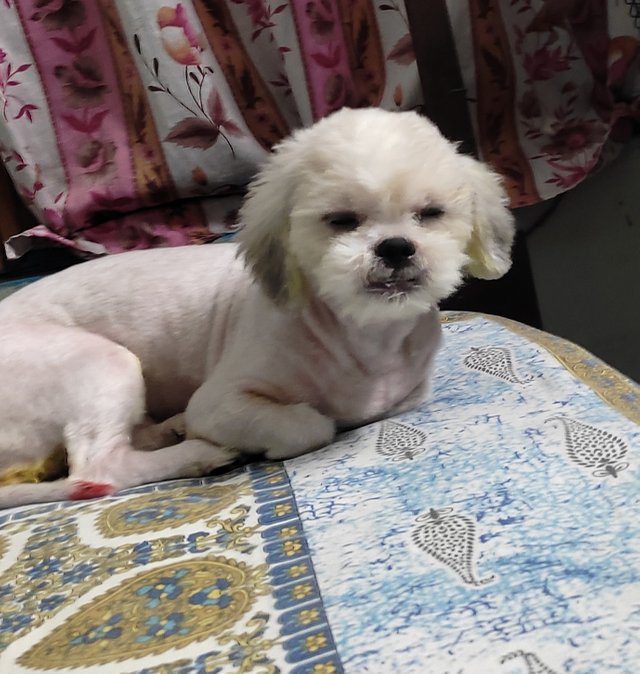 (Picklu's new look😞)
The fur will grow back after a few months. But Picklu looks like a child. However,after cutting his fur, I bathed him and took bathed myself. My mother in law do today's worship. So after taking bath, I let Picklu eat his lunch.
Then the three of us finished our lunch. Today cooked rohu fish curry, Bittergourds fry, and pointed gourds-potato curry. After lunch we all rested. In the afternoon I went to the roof and sat for a while.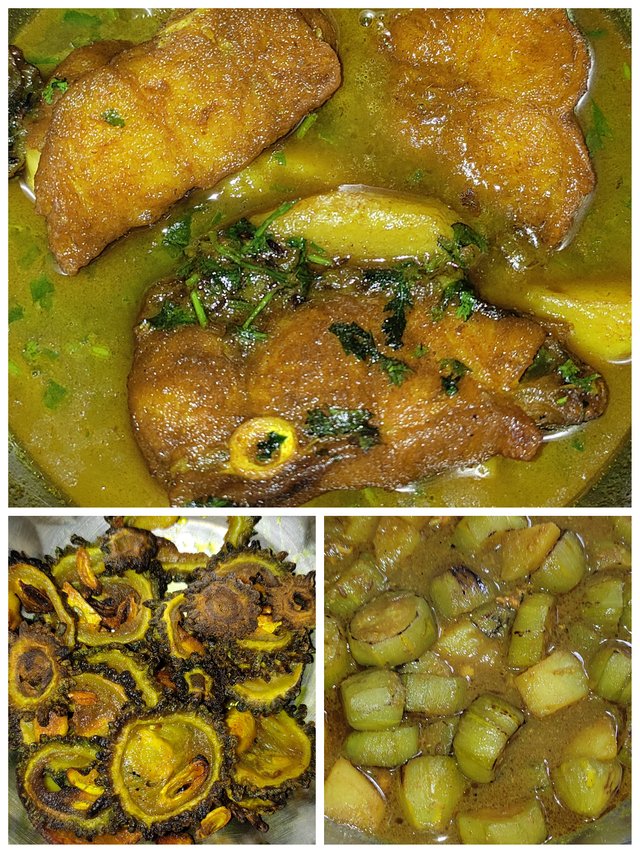 (Today's lunch)
After a while I went to the parlour after finished my evening worship. On the way back I brought sandwiches and potato chops for me and Shubho. We nott eaten this for a long time. And today I don't know why I wanted to eat.
Father-in-law and mother-in-law don't eat outside food, so I didn't bring it for them. After coming home, I got fresh and pampered Picklu a little. I went out, until I returned,he sat in front of the gate for me.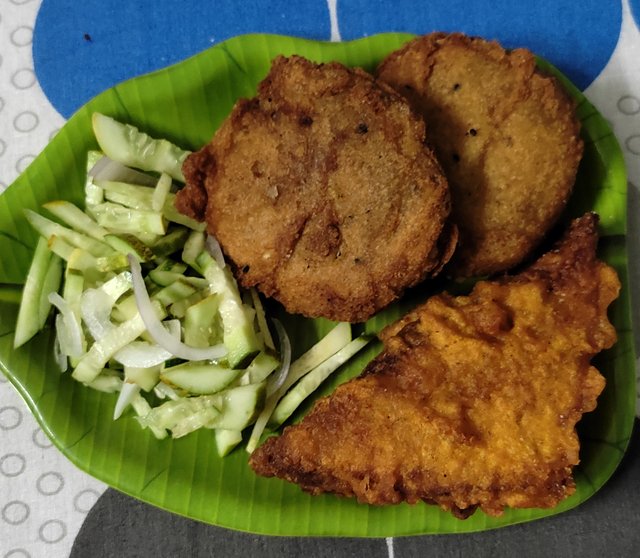 (Evening snacks)
However, Shubho got fresh after return from office, I gave him tiffin, and I also have it. My ather-in-law and mother-in-law already drank evening tea,now they are now watching TV. I sit down to write now. After sometimes I will make roti for dinner. Then Picklu will have dinner his on time and we will have dinner too and we go to sleep.
Take care everyone. Always stay happy and be healthy. Good night.