Better life with steem|| The diary game || 01.08.2022 || Club100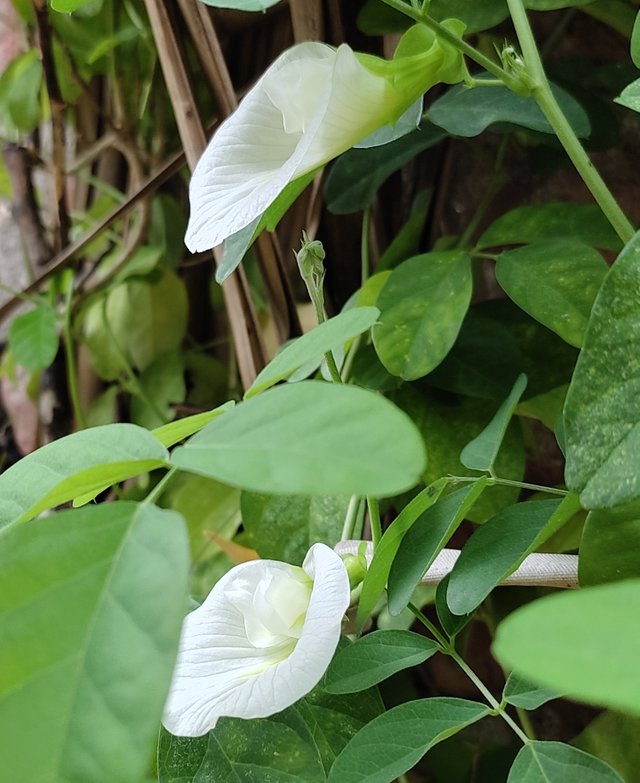 Hello,
Everyone,
How are you all? How did you all spend today? Hope you all are well and everyone had a great day. I had a good day too.
The beginning of the week is a bit hectic though all in all, it was a good day. Woke up by 7.10 a.m.and came downstairs after being fresh. Then I picked flowers from the tree.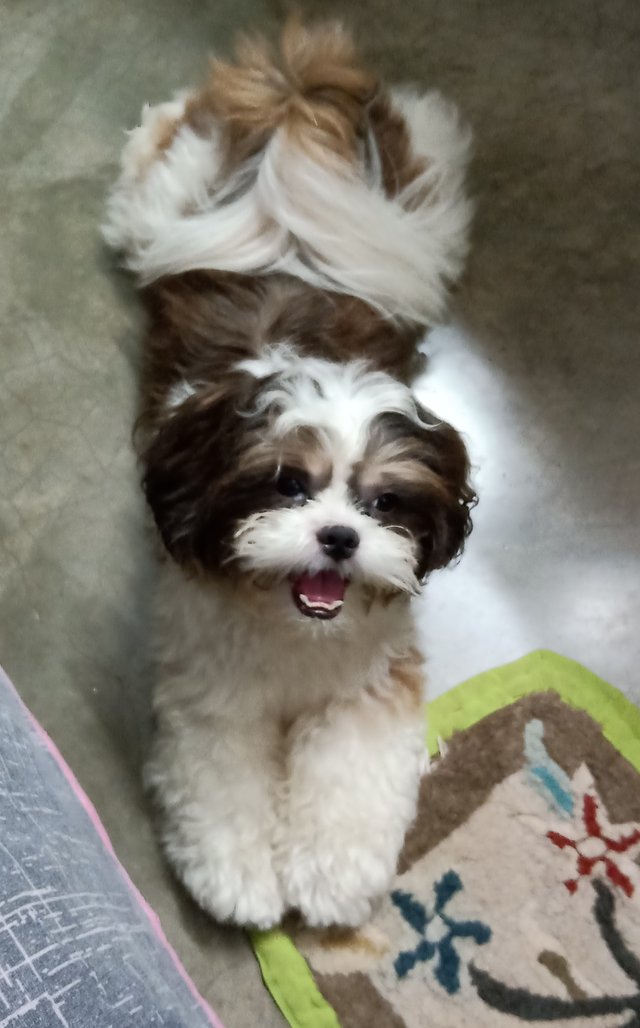 (Piklu sits in front of my feet like this when he needs caressing)
Picklu followed me around because he needed some pampering. So before going to cook I gave him a little cuddle,gave him his favorite biscuits, then I started my cooking.
My father-in-law had returned from his morning walk by then. And mother-in-law woke up and got fresh. I made tea for both of them and prepared breakfast for everyone. Then when it was time for Shubho to wake up, I made tea for him and went upstairs.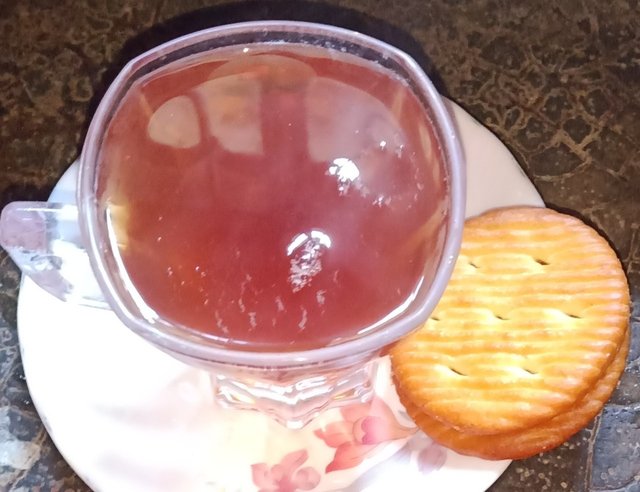 (Morning tea)
When he went to freshen up after having morning tea, I came downstairs and prepared tiffin for him and helped my mother-in-law in the kitchen. After a while, I gave breakfast to my father-in-law. After having breakfast shubho also go to the office, then my mother-in-law and I both had our breakfast.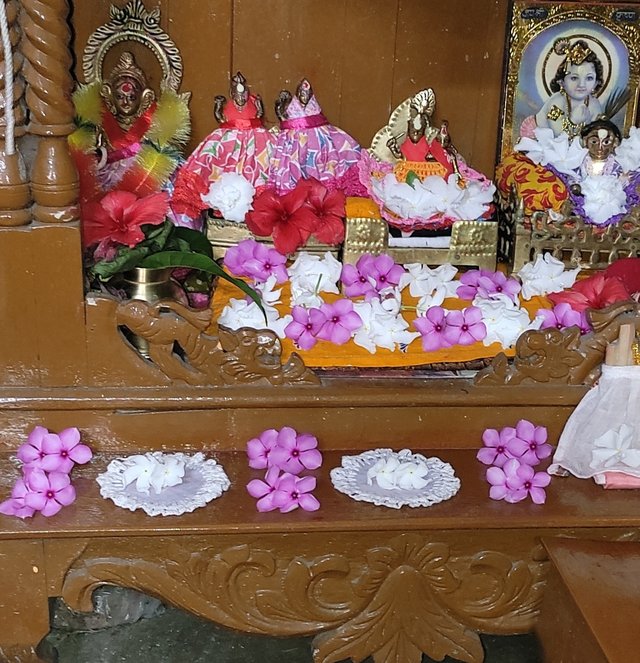 (Today's worship)
After finishing the house work, I took a bath and finished my worship and then watched TV for a while. Later, when father-in-law and mother-in-law took bath, I let Picklu have his lunch and we also had our lunch. Today we cooked soyabin curry with potato, mixed vegetables and daal vada.At the end of lunch everyone rested.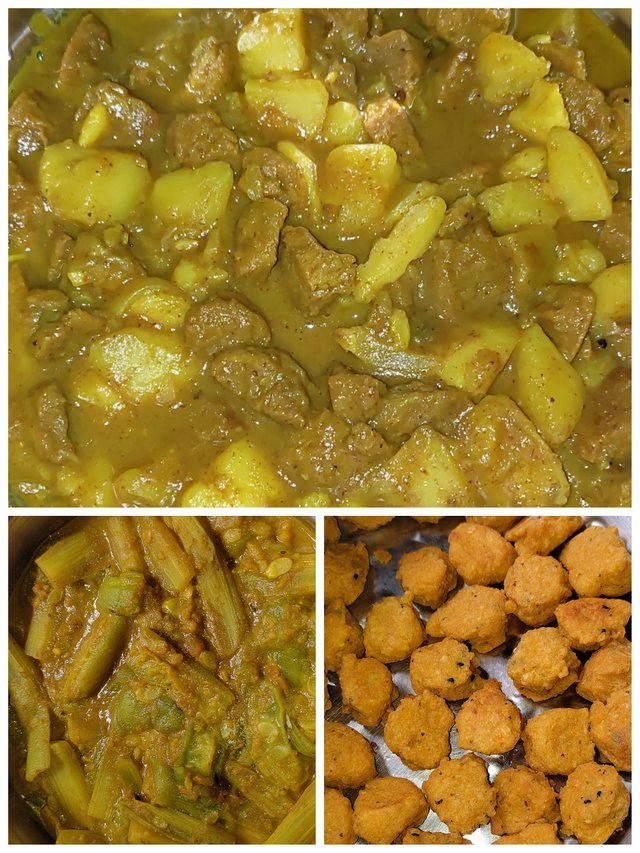 (Today's lunch)
After finished my evening worship I played a little with Picklu as usual. My mother-in-law made tea. Father-in-law went outside after having evening tea. I now sit down to write my post. And my mother-in-law is watching TV.
Shubho has not returned from office yet. I will give him tea/tiffin when he returns. Then after finish my writting I will go to make roti for the dinner. When it's will be the time for Picklu to have his dinner, I'll give him dinner first, then we'll have our dinner too and then go to bed.
That's how I spend my today. Take care everyone. Always be happy and stay healthy. Good night.