LSG won close encounter game and confirm their playoffs spot || Club5050 ||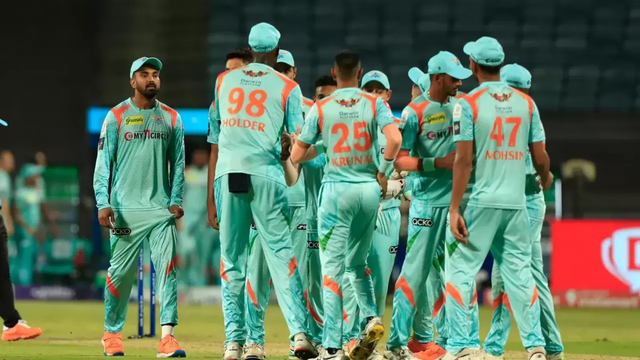 Image Source
Hello, good evening and welcome to my page once again, it was a high voltage game yesterday between LSG and KKR where LSG won by just 2 runs. It was a high-scoring match were lots of ups and downs as well as fours and sixes and made the day for everyone as after many days got to see an interesting match. so without doing any delay let's start it discussion in detail.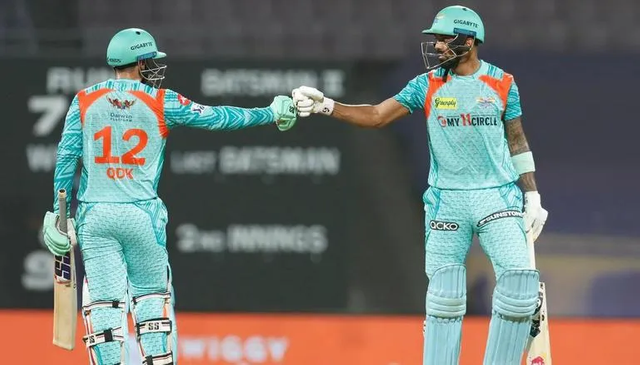 Image Source
LSG won the toss and chose to bat first. De Kock and Rahul did a steady start as they looked to build up the inning as there Umesh Yadav create an opportunity to take a wicket but unfortunately, Debutant Abhijit Tomar was not able to handle the pressure as miss judge the catch and dropped. They maintain 7-8 runs per over in power play and do not lose any wickets. LSG got start which they want most important thing is that they are both inform openers at the crease. Once the power play finishes it looks like they will accelerate but they keep maintaining 7-8 runs per over even if they have 10 wickets in hand.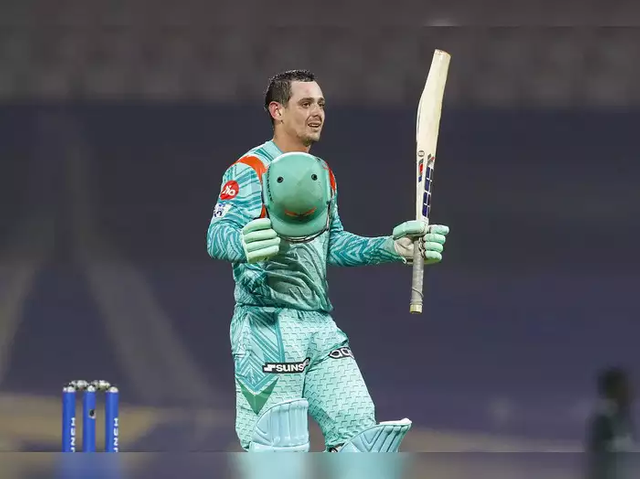 Image Source
First De Kock reaches 50 in 36 balls and then Rahul also reaches his 50. Once De Kock cross 70, he was in power mode hitting sixes and fours only. He didn't give many strikes to Rahul as he was scoring runs everywhere he want and any bowlers. De Kock soon reach his second 100 of the IPL and also made his highest score of 140 not out which is actually also the highest score of this season. LSG finished 210 without losing any wicket which is a record in IPL history with batting first and 20 overs finish.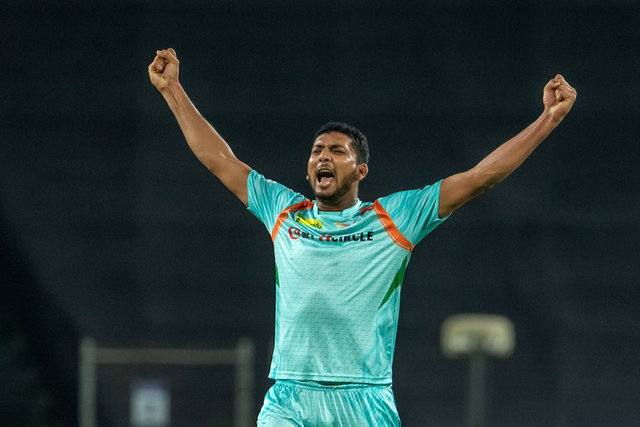 Image Source
In this big run chase, KKR need a good start but they did not get it as they lost V Iyer in the first over with a brilliant catch of De Kock. Mohsin Khan gave another strike in the 3rd over as Debutant Tomar was also out as they lost two wickets early in the power play. Nitish Rana and S Iyer then start to build a partnership as accelerated inning since the start as no other option but soon with spinner they lost Rana and looks once again in trouble.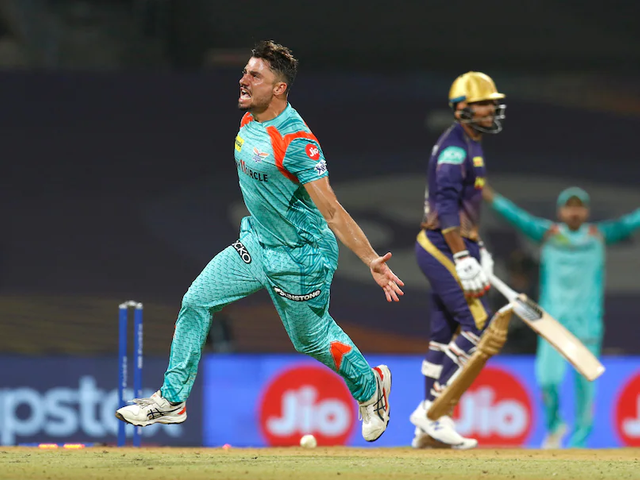 Image Source
S Iyer keep playing his part as Billings also played a nice inning as they kept maintaining 10 RPO. Once Iyer out, they lose the momentum and keep losing wickets. Russell is also not able to get that start and out early. It looks almost over for KKR but then Narine and Rinku Singh made a useful partnership and almost took KKR home as they need 3 runs from 2 balls where they lost 2 wickets in 2 balls of Stoinis and LSG won it with a narrow margin of just 2 runs.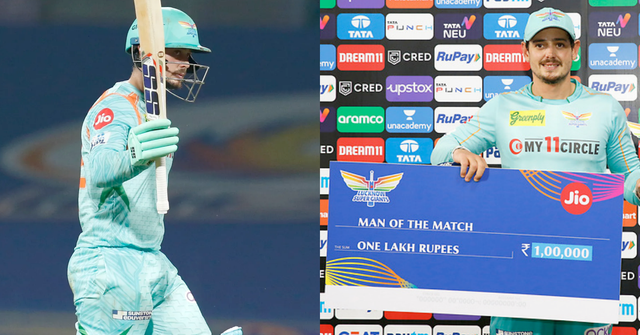 Image Source
After many matches got to see a close encounter with a high score. There was a rain of sixes and four but an eye-catching inning was De Kock who made 140 runs in 70 balls with 10 fours and 10 sixes. Don't forget Mohsin Khan's spell too of 20 runs in 4 overs with 3 wickets which is also a game-changing spell too. De Kock got Man of The Match for his knock. That's it from me and stay tuned for the next post.