See pictures that are natural and natural rice fields.
---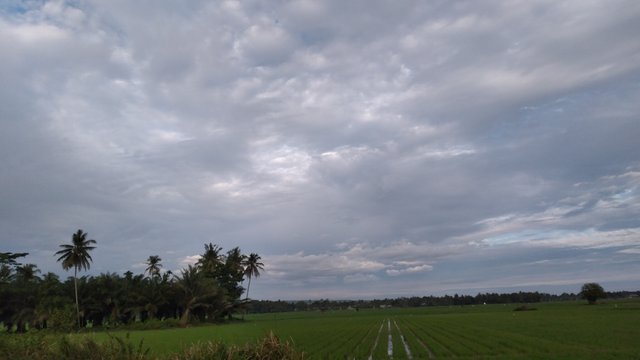 Natural scenery is one of the images that photographers really like and in this post I will share some pictures of the beautiful sky that I found when I was walking in the morning.

it is for this reason that I took out my smartphone. then take pictures of several different sides so that it is clear, how beautiful it is from different angles.

not only the beauty of the sky. We can also see how beautiful the green rice fields have just been planted so that they are clearly visible. When we marry these two views, we will see a very natural and natural scene.

these are some of the pictures that i have taken, i can take on the way and this is a memory that i share here. Hopefully creative friends, community friends, young friends who work become beautiful and unique memories. Thank you. regards.


---