Lhotse Face
If you ever feel like certain issues in your life are becoming too important; go walk amongst the Himalayas for a few weeks and see how significant they seem.
The summit of Lhotse rises to a lofty 8,516 metres (27,940 ft). The shot was taken from half way between Dingboche and Chhukung. This was the only bit of sky visible at the time and we had seen nothing but cloud for a few days. Everest Region, Nepalese Himalayas, Nepal. Taken on Fuji Velvia slide film.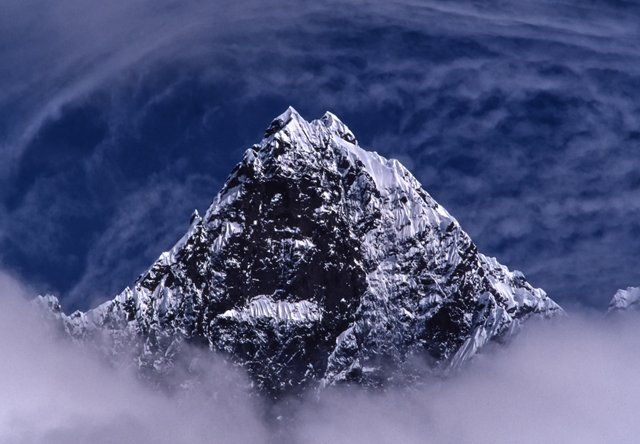 If you would like to learn a little bit more about my background in photography you can read the interview @photofeed did with me here.
Robert Downie
Love Life, Love Photography
All images in this post were taken by and remain the Copyright of Robert Downie - http://www.robertdowniephotography.com