Please Change Your Keys And Passwords Before The Hardfork - Plus #2020vision Day +27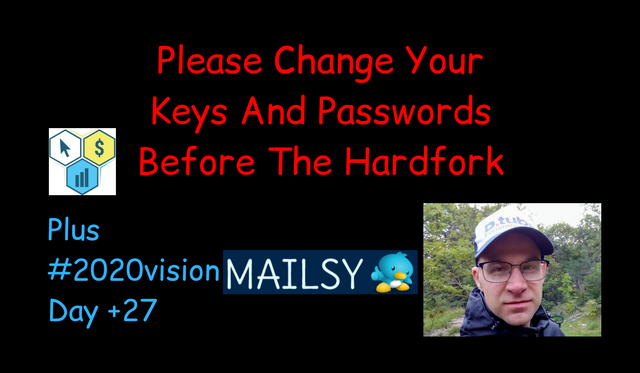 Made in Canva
Please Change Your Keys And Passwords Before The Hardfork
So tomorrow at 10am EST/14:00 UTC, Friday, March 20th, the Hive hardfork will take place and create a new blockchain, and you can read the details about that here, Announcing the Launch of Hive Blockchain.
So it has come to my attention that JS is now censoring posts on the Steemit frontend, read about it here, Steemit Inc now censors posts from the UI, and also here, Censorship on STEEMIT - Tron episode 1.
This does not bode well for Steemit or the Steem blockchain that remains, but it also means that we should make sure that our accounts are secure.
When the fork happens you login using the same keys and passwords as you use on Steem, and if you have logged in with your Private Keys or even your Master password in any Steemit dApp, like Steemitwallet for example, given the recent events it would not be beyond my imagination that JS has recorded them and will use them to cause havoc on the new Hive blockchain.
So that is why it's extra important to change them before the fork, and to do that in an interface that can be trusted, and the best for that is in my opinion Steempeak.
You can find these functions in the Actions menu on your Steempeak profile, and then select Keys & Permissions.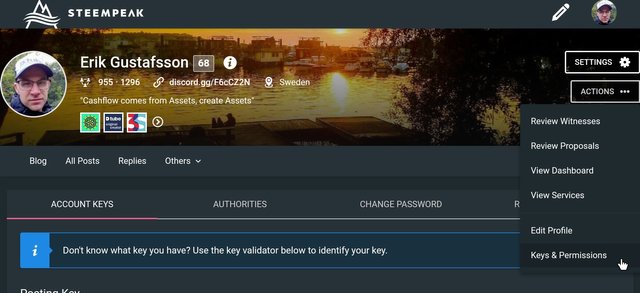 Screenshot from Steempeak
After that you go to Change Password and use your Private Owners Key to make a new Master Password and 4 new Private Keys, and remember to store them securely, and do print out your Master Password and put it in your safe, it can not be recovered if you lose it, all other keys can be revealed with your Master Password though.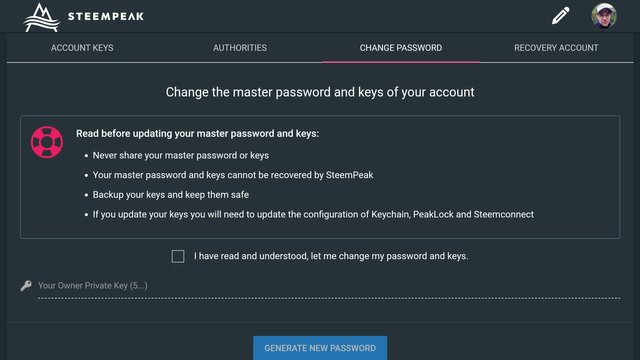 Screenshot from Steempeak
Once you have done that save and actually do the change on the blockchain, it will not change until you have confirmed that you have saved all of your keys.
That will log you out, and then you log back in with your new Private Posting Key, and do that through Steem Keychain or Steemconnect.
Now is also a good time to go through the other security settings, so first go back to the Keys & Permissions and select Authorities, and here you can view all dApps that you have delegated posting authority to through Steemconnect, make sure that you recognise all of them and revoke any that you don't use on a daily basis.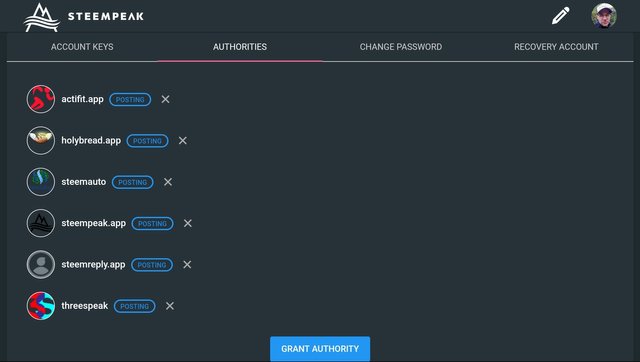 Screenshot from Steempeak
After that is done do also look over your Recovery Account and select that from the same view, if it's pointing to @steem then change it to a person you know and trust, so that they can confirm that you are you, should your account get stolen, if that happens you can recover it with your Private Owners Key, just note that this has nothing to do with if you have lost your Master Password, there is no cure for that.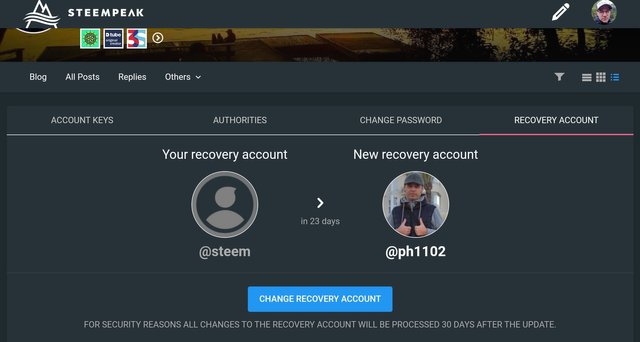 Screenshot from Steempeak
As you can see I changed mine a week ago to Zoltan @ph1102.
So secure your account before the hardfork happens, as I said the keys and passwords on the new chain will be the same as the ones you have now changed to, and stay safe.
2020Vision Day +27
So I continue to watch 4 ads per day for my #2020vision, my form of creative pushups, and today I made that in Mailsy, and you can see my Weekly Schedule here.
2020vison was started by @pixiepost to draw attention and awareness to the Steem blockchain and to promote health and the Actifit dApp, and you can see her announcement here.
Screenshots from my mobile watching 4 ads.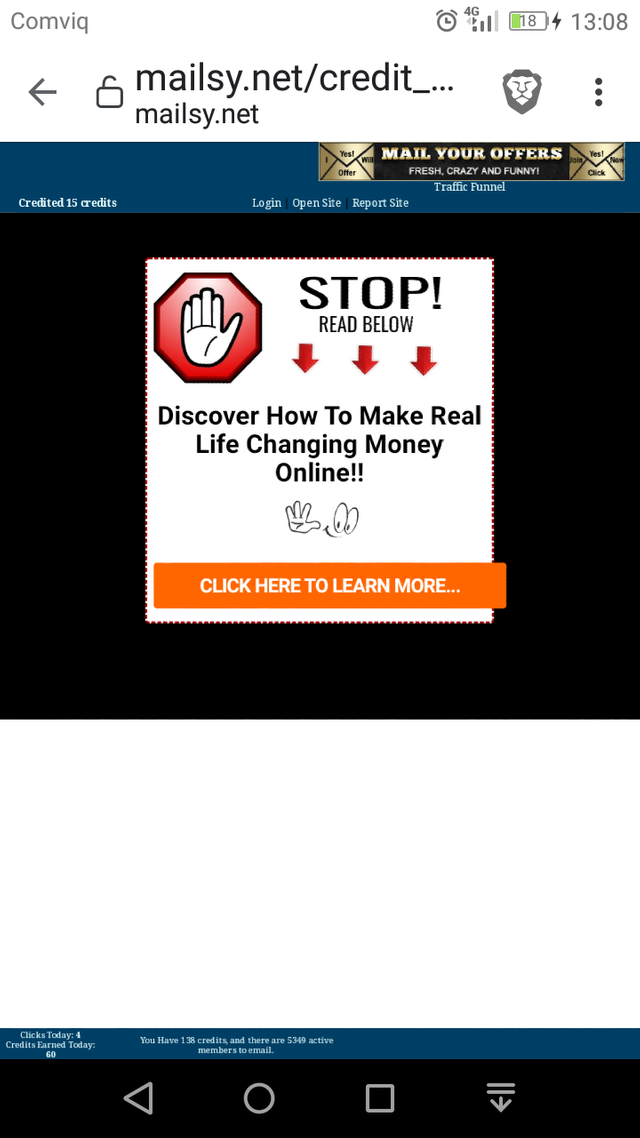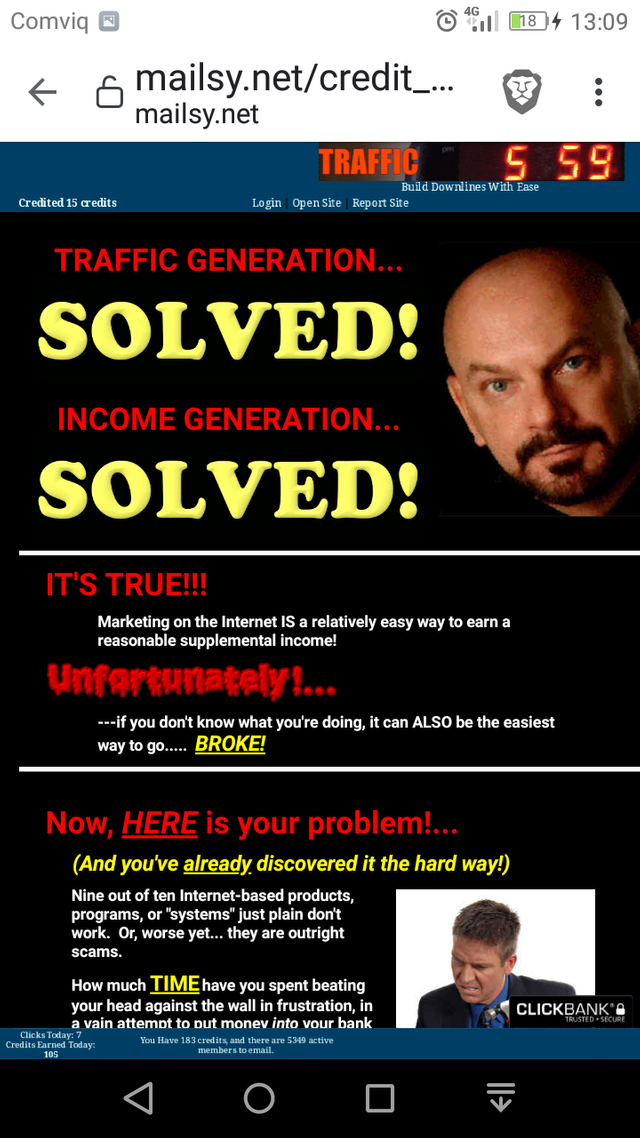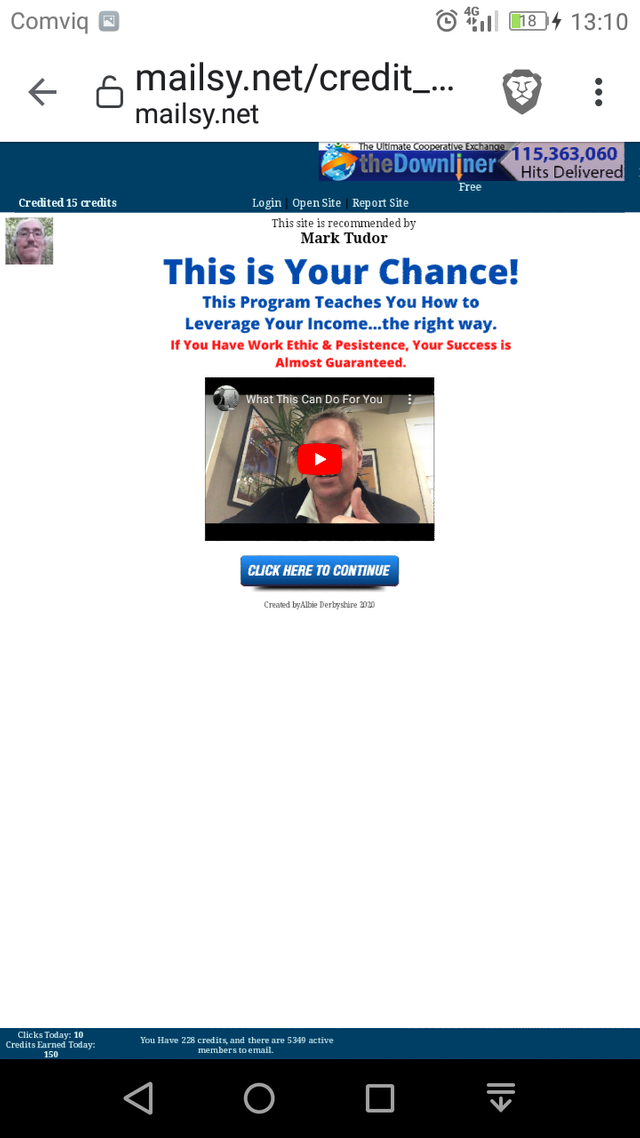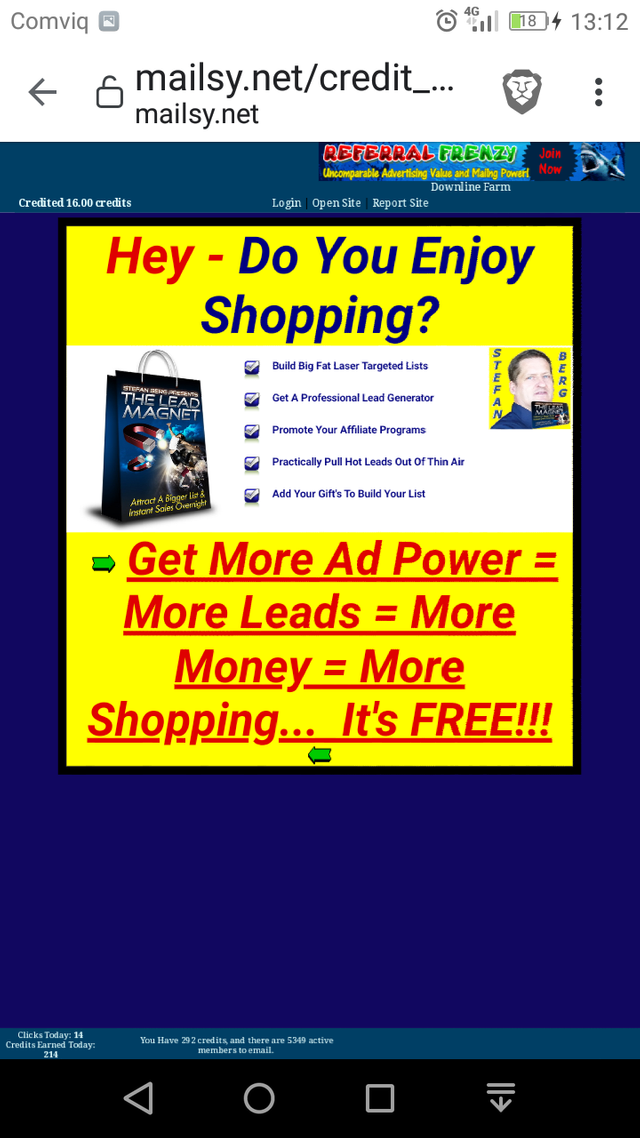 So that was my #2020vision for today, leave your thoughts in the comments below, and ...
Stay Awesome!
Sincerely,
Erik Gustafsson
https://www.ctptalk.com/@flaxz
This is my own personal opinion, do your own research before investing, and seek legal counsel if uncertain.
---
Join me on Discord: https://discord.gg/F6cCZ2N
Join me on ClickTrackProfit: https://clicktrackprofit.com/flaxz
---
Sign up for free to my email course and ebook, click the banner below.
---