#Listbuilding - Viral Mailer Management With VMP - Plus #2020vision Day +26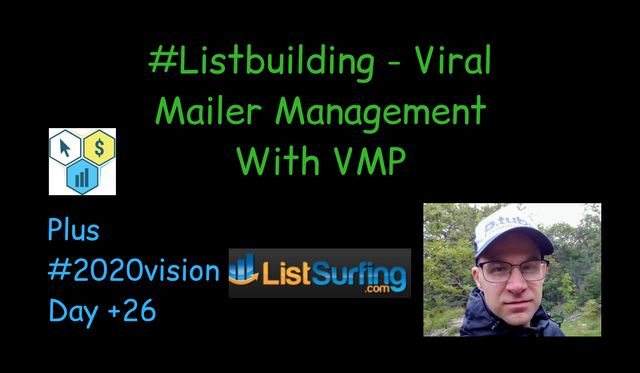 Made in Canva
Viral Mailer Management With VMP
So today I want to share a tool where you can manage multiple Viral Mailers within the same interface, that gives you a greater overview of them and it's easier to send out your mailings.
This tool is called Viral Mail Profits, and it was recommended by @hirohurl, and @lisamgentile1961 helped me with the account.
With this tool you can integrate multiple Mailers and use the credits in them to send out mailings without having to log in to each one, but send the same email with the click of a button.
I will implement this tool myself over the coming days and make a new post about it once I have it figured out.
They do have an ebook explaining how it all works, and that you can download from your dashboard, that would be a really great start if you want to have a look.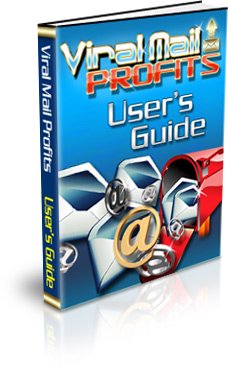 Ecover from Viral Mail Profits
So just a small tip for today, but it could mean a lot by saving you time and optimizing your mailings, plus they also have a built in downline builder.
2020Vision Day +26
So I continue to watch 4 ads per day for my #2020vision, my form of creative pushups, and today I made that in Listsurfing, and you can see my Weekly Schedule here.
2020vison was started by @pixiepost to draw attention and awareness to the Steem blockchain and to promote health and the Actifit dApp, and you can see her announcement here.
Screenshots from my mobile watching 4 ads.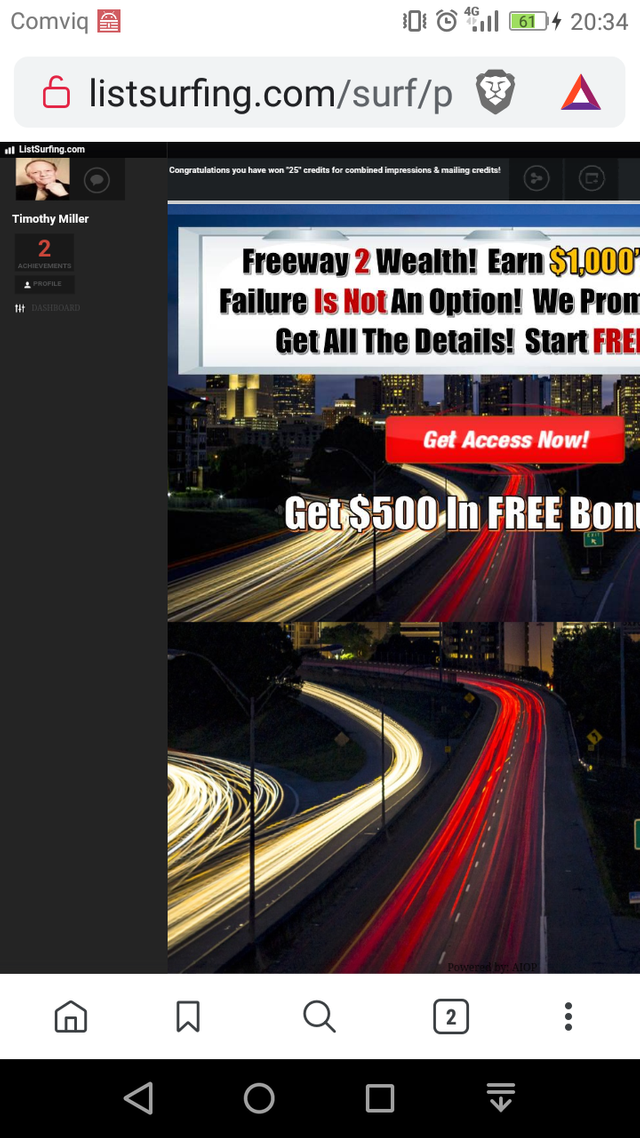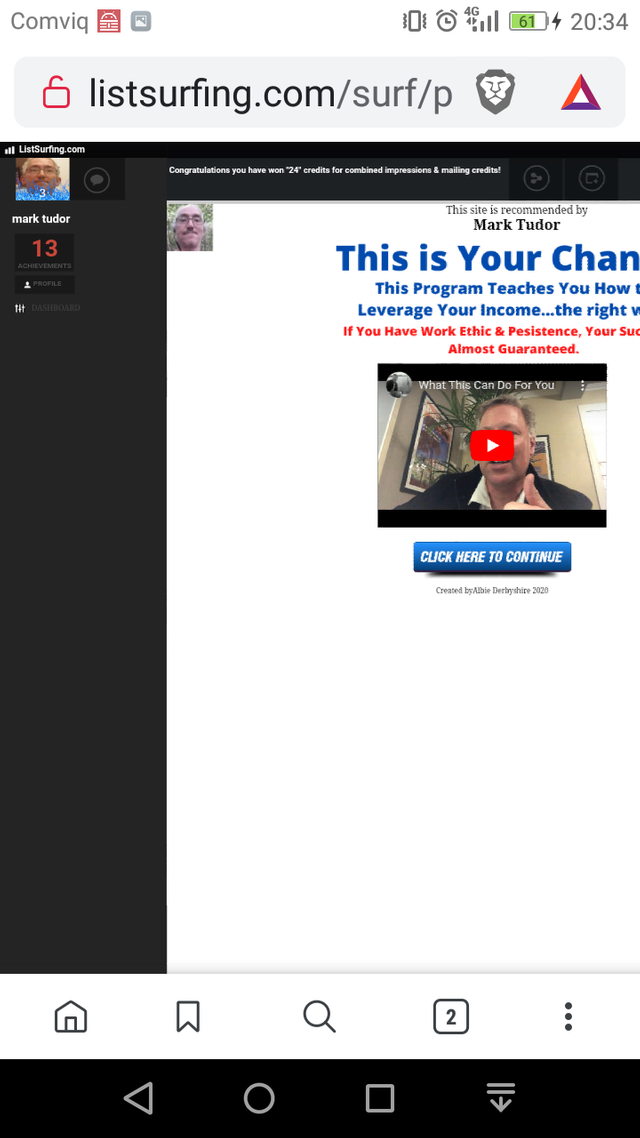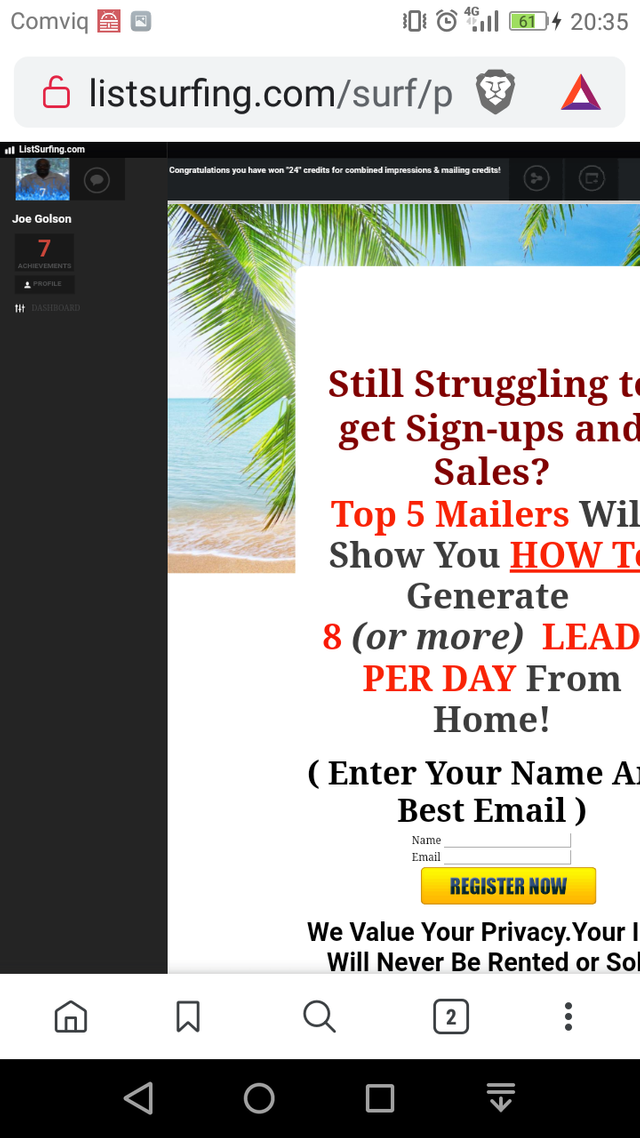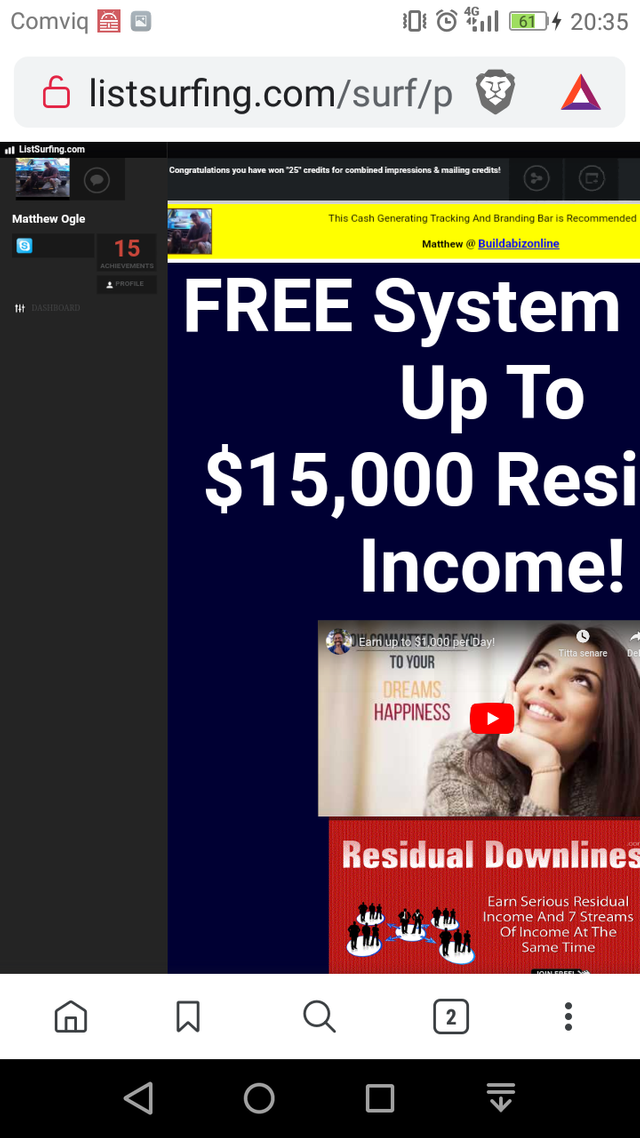 So that was my #2020vision for today, leave your thoughts in the comments below, and ...
Stay Awesome!
Sincerely,
Erik Gustafsson
https://www.ctptalk.com/@flaxz
This is my own personal opinion, do your own research before investing, and seek legal counsel if uncertain.
---
Join me on Discord: https://discord.gg/F6cCZ2N
Join me on ClickTrackProfit: https://clicktrackprofit.com/flaxz
---
Sign up for free to my email course and ebook, click the banner below.
---