|| Sissu Waterfall at Height of ( 3,120 m ) Above Sea Level ||
Hello my Friend's, this is my first post in Steem Geography. I am from New Chandigarh, India.
Today i want to talk about the waterfall which i saw few months ago on my travel to the Leh Highway beyond Atal Tunnel.
Sissu is the name of a small town in the Lahaul Valley of Himachal Pradesh in India. It is also known as Khwaling. This Particular town is located 40km from Manali and is located on the right bank of the Chandra River. Few years back this area was not very populated by tourists as one has to come here after crossing Rohtang Pass which is itself a very tough task. This area of Lahaul valley was only explored by the people who travel to Leh. But last year in October, Indian Govt made a beautiful tunnel which is about 9km long and it is the longest tunnel at this altitude of 10,000ft above sea level. So after opening of the tunnel, people don't have to take the old route in which they have to cross the Rohtang Pass. Now, they just have to go via this tunnel and now it only takes 45 minutes from Manali to Sissu whereas in old route it takes 4 hours.
So, i was also excited to go via this new tunnel and explore the other side of the Rohtang Pass which i never saw. And few months back, i visited my relatives house which is in Bhuntar ( 50km before Manali ). So we decided and made plan next day to explore this new place. And after crossing Manali, the new route made towards tunnel is so scenic. And after crossing the tunnel, it feels like one has reached to another world as the views and the mountains have changed because this area is at 3,120m height so the vegetation is very less at this side of the mountains. Where as the area before tunnel at the side of Manali is totaly green area.
And after hardly 4km from tunnel, this Sissu village came. And i parked my car at the side of the road and took a little walk to get to a point where i can get the clear view of this area. And there i saw the Beautiful Sissu waterfall in front of me which is at the other side of the River. I just have one word in my mind " Amazing". From far, it seems like a small one but it is a very tall Waterfall. The waterfall is very much far from this side of the road but as i have the Telephoto Len's , i just took my Camera and Clicked the pictures of it and this lens make me feel like i am standing very close to it because of its long range.The Distance of the waterfall from this side of the road is approx 1.5km.
These are the Pictures that i took.
---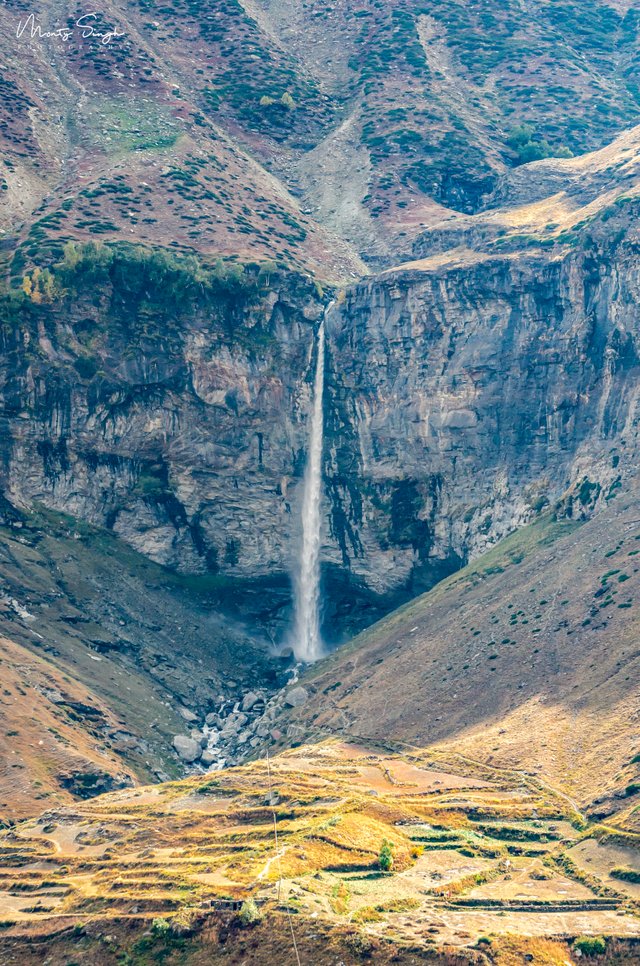 ---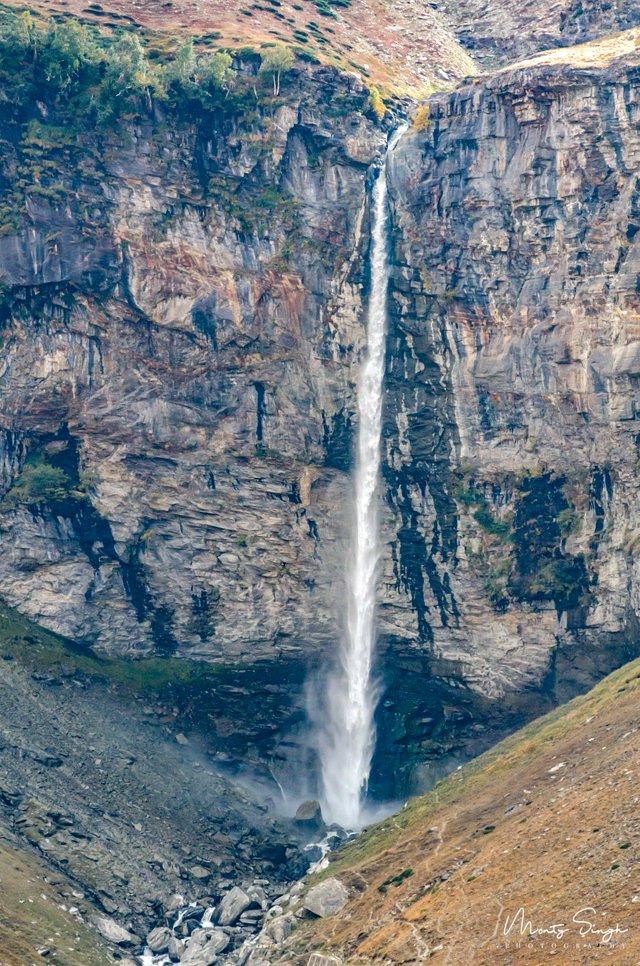 ---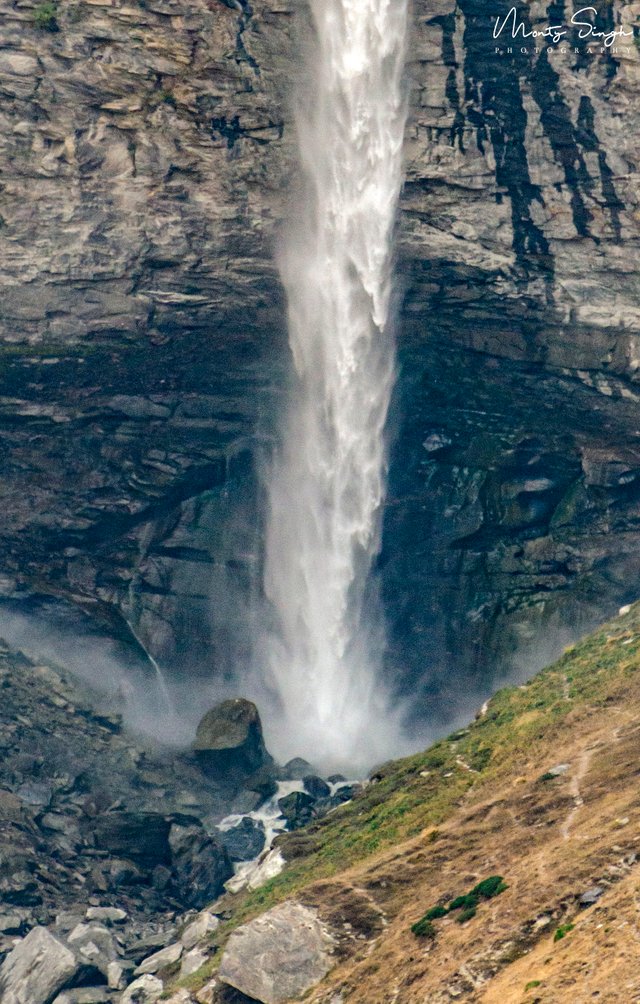 ---
| Photographer | Monty Singh |
| --- | --- |
| Camera | Nikon D7000 |
| Lens | Nikon 70-300mm f/4.5-5.6g VRii |
| Category | Waterfall |
| Location | Sissu, Himachal Pradesh, India |
| Post Production | Lightroom and Photoshop |