Role of Youths in Nation Development.
Youths play a crucial role in national development. They are the vital resources worth investment by the nation as they are the most valued possessions for its progress and development.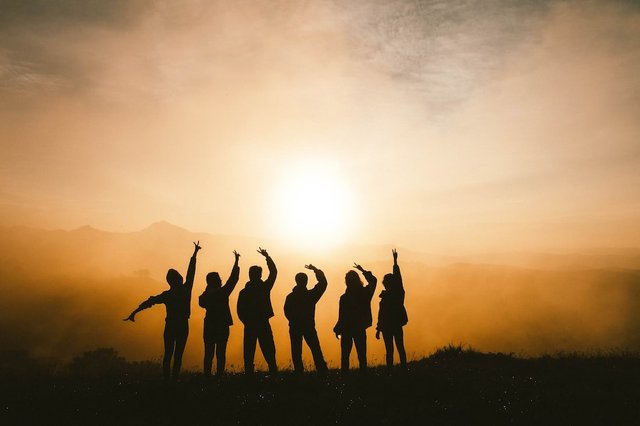 Source- https://unsplash.com/photos/Sj0iMtq_Z4w
The emerging global consensus on youth development emphasizes the need to include the perspective of youths in the process of national development with the effective contribution of youths in national development practice. Over the years, there has been an increase in awareness about the important role youths can play in sustainable development of the nation.
Youths have been making tremendous contribution in the improvement of our society. There is hardly any arena, be it cultural, social or economic development of the nation, where youths have not played their role. They make huge contributions to the community at all levels as models, actors, social workers, prolific writers, players, and so on.
Yet, in spite of their valuable contribution towards the development process they have remained unappreciated by the society. Youths have also remained excluded from society's important socioeconomic decisions. Youths have been exploited in various sectors by their seniors and most of the time they end up as lowest beneficiaries.
Unemployment, underemployment and poverty are some factors that deprive youths from using their full potential for their personal good as well as that of society. The problem of unemployment and underemployment is prevalent in our society due to lack of access to affordable and quality education and training.
Youths have also been weighed down by problem of governance by the elders and conservative adults. There is lack of support and motivation by the community to the youths to pursue careers in creative fields.
Women face gender-based discriminations, marginalization, and violence as well as unequal access to education and opportunities for participation and leadership. Gender based discrimination has deprived young women and girls to take part in socio economic activities. For sustainable development, it is important to provide equal opportunities to youths.
The contribution of youths in the progress and development of nation is not entirely understood or maximized. Youth of our country are making a difference as leaders, activists and role models in various fields. The energy and inspiration of young leaders are key drivers for accelerating progress on sustainable development of our nation.
Without the guidance, support and recognition from government and other decision makers' youths are often unequipped to use their full potential, which negatively effects their life and society. As encouraged and inspired citizens, young people are the most important resources to bring about positive change in the society. They have the potential to take a lead in the process of progress and development of the nation.
Therefore, we need to utilize the power of our youths for the progress of our nation. We must make the most of their undying energy, innovative ideas and unique perspectives. Youth is surely the most prized possession of the nation and the sooner we realize and utilize their full potential and power the faster our nation will progress and develop.