SPLINTERLANDS QUEST REWARD | WATER QUEST | DEC AND SPT TOKENS PRICE UPDATE AND CLAIMING OF DAILY SPS REWARD | 10th September,2021.
Hello Fellows! Today I woke up at 8 am in the morning because today was Friday and on Friday we only have one class so far as it is the start of the semester,so after doing my breakfast, I attended the class and after the class I went to my Uncle's home which is near to our home and spent some time there.
Today the weather was so awesome here from the morning till evening,the cool breeze was blowing all the day, that's why in the evening today we went towards the fields again.As you all know that yesterday the Splinterlands game was down and the ranked battles were temporary banned, so now I completed two quests, yesterday Fire Quest and also today's Water Quest. After Completing the Fire Quest,I was given 256 DEC tokens as a reward and after completing the Water Quest I was given 44 DEC tokens again, so totally I got 300 DEC today.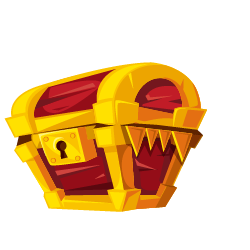 DEC AND SPT TOKENS PRICE UPDATE AND CLAIMING OF DAILY SPS TOKEN :
So today, the price of the DEC token is 0.00605$ on the Hive Engine Market and I am trying to collect more DEC and the SPT tokens as well. Currently the Price of the SPT token just now is 0.01453 as per Hive Engine Market. Today I claimed 5.420 SPS totally both from the Air Drop and also staked rewards as well. I staked this 5.420 SPS also and now I have totally 85.299 SPS which is equal to 21.67$ approximately.


If you want to play splinterlands,be free to join through this link below and experience playing this beautiful game that will help you to boost your mind capabilities.
https://splinterlands.com?ref=solaiman