Steemit runs very slowly
Steemit runs very slowly
---
I haven't been able to use Steemit properly for a few days. The performance (website speed) is so bad that it sometimes takes 60 seconds before a page is loaded. I often see the message "Page does not exist" even though the page is there. I've tried VPN too, but it's no better. Obviously the Steemit frontend has technical problems.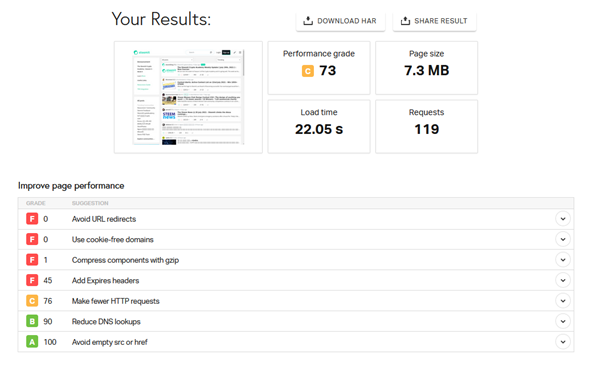 Up here is some data from pingdom.com. In this case the page was completely loaded after 22 seconds, which also takes far too long. The webmasters should address this problem. I recommend keeping an eye on the redirects. Some things don't seem to be optimally configured.

P͜͡e͜͡a͜͡c͜͡e͜͡
---
JOIN THE ACCOUNT BOOSTER here


Ave Atque Vale!
사랑은 나에게 신성한

My better search for STEEMIT: https://bit.ly/steemit-search