Steemit Holiday Playlist : International Dark 'n Stormy® Day – June 9, 2021
Hmmm..
I thought this Holiday was to Celebrate Dark and Stormy Days at Sea.....
But it's a Drink made from Ginger Beer and Rum.
Well... probably something you would drink on a dark and stormy day at Sea. After you had battened down all the hatches of course.
Sailors and cocktail enthusiasts rejoice, this year June 9* is International Dark 'n Stormy® Day. This delicious and potent highball was created in an accidental collaborative effort by a family of Bermudian rum makers (you know the Goslings, don't you) and some seasick sailors. Members of the British Navy stationed on Bermuda in the 1920s brewed ginger beer as a remedy for seasickness. Some intrepid sailors began adding a dash of the Goslings' locally made Black Seal Rum to the ginger beer, transforming a dizzy-tummy remedy into one of the most popular and widely-recognized cocktails to date. So pour yourself a tall glass of Goslings Stormy Ginger Beer with a topper of Goslings Black Seal Rum and raise a toast to the gifted minds who brought us this liquid masterpiece.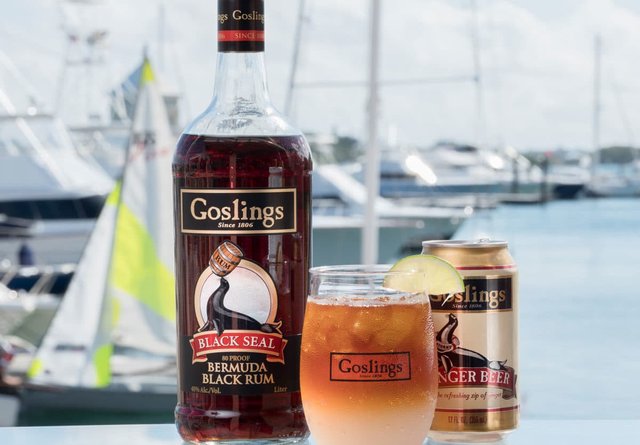 Source: https://nationaltoday.com/international-dark-n-stormy-day/
This is my Song Selection for today's Holiday
The Wellerman (Sea Shanty) viral video from Tik tok .. Nathan Evans
The record Deal with Nathan Evans :