It's been compressing for weeks and weeks now
You know what comes after the price compresses right?
It has a big break out.
Look at the BTC compression over the last month: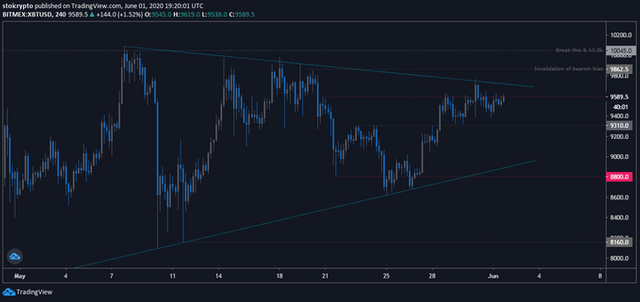 (Source: https://twitter.com/stoicrypto/status/1267536813834604545/photo/1)
When it breaks out and picks a direction we are going to see a big move.
The only question is whether that move will be up or down?
I would guess up based on the fact that the price has spent more time at the upper end of this compression than the lower end.