Express Yourself...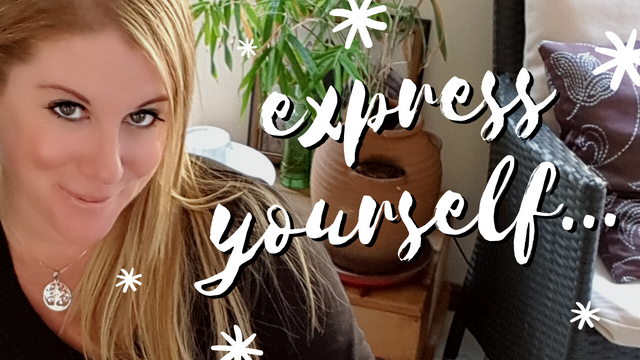 "Inside every woman, is a crazy girl. And we all know what I'm talking about. That part of you that is entangled with insecurities, fears, and absolute insanity! The art of femininity lies in the molding, pounding, and defeating of that crazy girl on a daily basis! Look at any woman, and you're looking at a woman fighting a daily battle, wielding her weapons in war, every day! I have said it before and I'll say it again: it is never easy being a woman! And if we could only pound that crazy, insecure girl out of ourselves, it would make such the difference!" ― C. JoyBell C
A few years ago, I stood up in front of approx. 50 people and had to speak about my business. It was without question, the most terrifying thing I had done since jumping off a rock into a black reservoir from about 15 metres up. Everybody had to speak and as murphy would have it, I somehow ended up being last… you know, just for good measure and adequate time for my mind to build up completely ridiculous levels of fear and doubt within. Lol!
To be honest, I actually have absolutely NO recollection of what I spoke about! All I remember – was a big fat BLANK! The entire room went blank, the walls literally swallowed me and the rest was a complete blur! According to my friend who had accompanied me there, I spoke perfectly, but the reality for me, was that I was so completely consumed by fear and insecurity that I don't remember any of it.
That right there – is a PRIME example of the power of emotion! I must have literally operated on auto-pilot because I most certainly was NOT conscious in the moment! That FEAR, that INSECURITY and SELF-DOUBT, literally ROBBED me of what was an AWESOME experience! Instead of enjoying what lay in front of me, I was dissolved into nothing... and so was my inner wish of being PRESENT!
I recently did something that forced me to face that fear of public judgement yet again and whilst the "inner me" said YES… DO IT… all my doubts simultaneously jumped on board and said "No, you are going to mess it up. You will say the wrong things, inappropriate things, you will um and ah, you will FAIL!" - Normally, those fears and insecurities win, and I will put it off or postpone it until the initiator generally gets tired and moves on – but this time I had STERN little talking to with myself! Lol… (True story!) I said "LISTEN HERE WOMAN - IF YOU DON'T DO THIS NOW, YOU ARE NEVER GOING TO GET OVER THIS FEAR!" And so, I did it! And as ridiculous as this may sound to others, I am SUPER proud of myself! Hehehe
Irony of it all for me though, was that before life took hold of me like a set of nunchucks, swinging me from side to side, I actually used to be particularly good at public speaking and even won a few awards for it at school. Somehow, throughout my path – I lost that confidence. I lost the belief in my own ability to succeed. I lost faith in myself and most dauntingly, I have allowed the scrutinizing judgement of others to overcome me.
I have lived with this for MANY years, and let me tell you… it is NO fun! I am a pretty "outside the box" individual, so I have ALWAYS been judged! I was always different. I dressed differently, had weird tastes, went against the stream in most instances – I did things that didn't just raise other peoples eyebrows but instead made them fall off completely, lol and most detrimental to me (in terms of being judged) was that I have ALWAYS spoken my mind… a little more than most would like!
Society is often cruel to individuals like me and as I got older, my outward voice lowered. I turned inward and lost all my confidence and uninhibited enthusiasm… well, ok – that isn't true… I didn't lose it – but I did pack it away into a box, and placed it on a shelf SO high in a little room that it became almost impossible to get it down again.
In once again facing that fear recently, I found a ladder to that box on the top shelf in the dark corner – and whilst I have not taken it down yet… I did manage to reach it, took a quick peek inside and you know what… I like what I saw! It felt GOOD! It felt TRUE!
I have had the word EXPRESSION hammering me internally a lot lately. It has been relentless and has NOT left me alone - I have been thinking about what it means to me, and what it means to others… different kinds of expression – artistic expression, characteristic expression, vocal expression, so on and so forth…
However, the one thing that has really SAT with me throughout all this internal "drumming" is how IMPORTANT expression is - in the process of personal growth and healing. I am an incredibly GUT driven individual. I trust EMPHATICALLY what my soul tells me and as I sit here now, I can honestly say that I can feel it through my entire being that "the time has come". (I wonder if that even makes any sense to anyone other than me… hehehe)
Irrespective… my point being… Reaching a point in your life where expressing your "internal self", outwardly and comfortably is a wonderful place to reach. I view this from a perspective of symbolism – in as much as when we reach a certain stage (and age) in our lives, we let go. We become ourselves and anything other than being true to that is no longer relevant!
Have you ever noticed how people who are 40 years and older are far less inclined to give a toss about the opinions of others – they have their character, viewpoints and perspectives on things and they are generally more than comfortable to express them regardless of the outcome. They are comfortable in their expression and in their skin. They are REAL. - Madonna said it best… "Express yourself" hehehe…
I have reached the point in my life where being REAL outweighs any desire for approval – from anyone or anything and I am loving it! I have never felt more comfortable in my own skin in the 39 years of my life than I do right now and I want to share every facet of my journey past, present and future… with YOU! In this sharing (and caring) we will all learn, heal and GROW together…
"Don't wait until everything is just right. It will never be perfect. There will always be challenges, obstacles, and less than perfect conditions. So what? Get started now. With each step you take, you will grow stronger and stronger, more and more skilled, more and more self-confident, and more and more successful." -Mark Victor Hansen
Life will offer us some amazing opportunities, but at the time of presentation,they can often feel exceptionally overwhelming - sometimes seemingly impossible to accomplish - BUT - we can literally achieve ANYTHING,no matter how daunting, If we just believe in ourselves and put our minds to it! Everything in life is simply a compilation of moments and actions and the second you dissect it in such a manner… the seemingly unachievable, suddenly becomes completely manageable, you will look again, And realise you are standing in a very different place!
"Low self-confidence isn't a life sentence. Self-confidence can be learned, practiced, and mastered--just like any other skill. Once you master it, everything in your life will change for the better." - Barrie Davenport
Too often, we will pass up or walk away from something that is potentially life changing, for fear of failure in the process... but the reality of the matter is, there is actually no such thing as failure. If something in your life doesn't work out quite the way you had envisioned, it is not a dead end... there is ALWAYS something gained, something learned and value added to your life in some way, shape or form and from that point, you can move forward with even more experience, better knowledge and a better skill set. Whether an endeavor has been successful in your eyes or not, the experience itself is NEVER a loss!
Don't EVER let fear dictate your path! Look beyond that moment and KNOW that you can and will succeed at whatever is placed in front of you! Believe in yourself! KNOW YOU CAN! - Don't shy away from the challenge, adventure or opportunity... GRAB IT... with BOTH HANDS - get excited, be passionate and GET STARTED!
One thing at a time, your new path will start to unfold itself in front of your eyes and soon enough, you will be able to turn around, look at the distance you have traveled, and announce to yourself... I DID IT, AND IT REALLY WASN'T THAT HARD!
"Once we believe in ourselves, we can risk curiosity, wonder, spontaneous delight, or any experience that reveals the human spirit." --E.E. Cummings
❤❤❤
Until next time...
Much Love from Cape Town, South Africa xxx
Jaynielea
FOUNDER OF THE POWERHOUSE CREATIVES & STEEM SOUTH AFRICA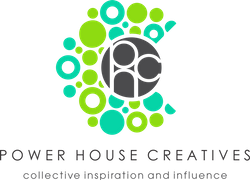 A community of individuals who are dedicated to producing quality content
which adds value to the Steem network and beyond.


Connecting the people of #STEEM across South Africa. #steemsa
JOIN US ON DISCORD (South Africans Only)
JOIN US ON TWITTER
JOIN US ON FACEBOOK

ALL IMAGES ARE MY PROPERTY UNLESS OTHERWISE CREDITED