[Photowalk] Burg Schreckenstein - Horrorstone Castle
Hallo zusammen,
weiter auf unsere Motorradtour ging es zur Burg Schreckenstein (Burg Střekov), diese Burg lieg in Tschechen. Es ist eine gut erhaltene Burgruine und sie befindet sich mitten im böhmischen Mittelgebirge an der Elbe.
---
further on our motorcycle tour we went to the castle Horrorstone (castle Střekov), this castle is located in Czechs. It is a well-preserved castle ruin and it is located in the middle of the Bohemian low mountain range on the Elbe River.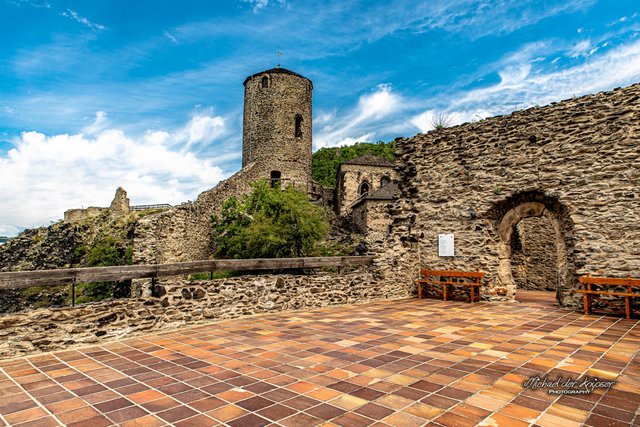 (24 mm; f/9; 1/80 sek.; ISO 50)
Kamera: Nikon D750, Objektive: Tamron 24-70 mm f2.8
Diese Burg kann besichtigt werden und der Eintritt, kostet umgerechnet 5 €. Zum Glück waren alle Tafel auch in Deutsch und wir konnten die Geschichte der Burg nachvollziehen. Zum ersten Mal erwähnt wurde die Burg Schreckenstein 1319, erbaut wurde sie zum Schutz der Schifffahrtswege auf der Elbe.
---
This castle can be visited and the entrance fee, costs the equivalent of 5 €. Fortunately, all the boards were also in German and we could understand the history of the castle. For the first time the castle Horrorstone was mentioned in 1319, it was built to protect the shipping lanes on the Elbe.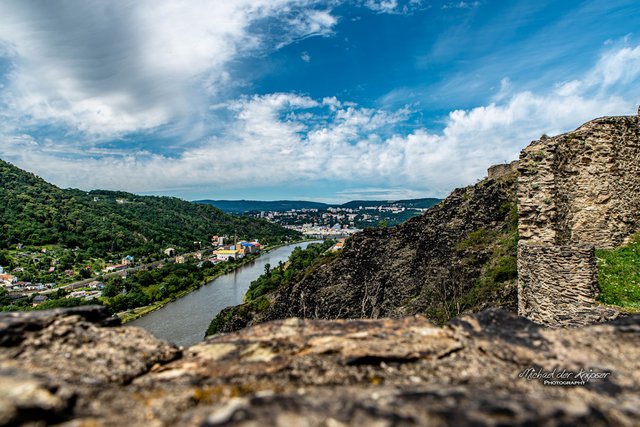 (24 mm; f/9; 1/125 sek.; ISO 50)
Kamera: Nikon D750, Objektive: Tamron 24-70 mm f2.8
Die Burg wurden von vielen Größten der Weltgeschichte besucht, wie zum Beispiel die Maler Ludwig Richter, Caspar David Friedrich oder auch Ernst Gustav Doerell. Auch Richard Wagner war auf der Burg Schreckenstein und hat sich für seine Oper "Tannhäuser" inspirieren lassen.
---
The castle was visited by many greats of world history, such as the painters Ludwig Richter, Caspar David Friedrich or even Ernst Gustav Doerell. Richard Wagner was also at Horrorstone Castle and was inspired for his opera "Tannhäuser".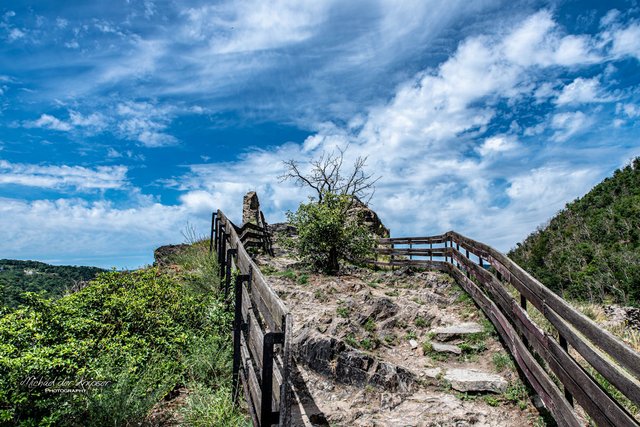 (24 mm; f/9; 1/160 sek.; ISO 50)
Kamera: Nikon D750, Objektive: Tamron 24-70 mm f2.8
Aber heute noch wird diese Burg auch für Filmaufnahmen genutzt, 1999 wurde der Film "Die Hard Dracula" produzierten, hierbei diente die Burg als Filmkulisse für die Burg Graf Draculas. Der Ausblick von, diese Burg ist atemberaubend und kaum zu beschreiben.
---
But today this castle is also used for filming, in 1999 the film "Die Hard Dracula" was produced, here the castle served as a film set for Count Dracula's castle. The view from this castle is breathtaking and hard to describe.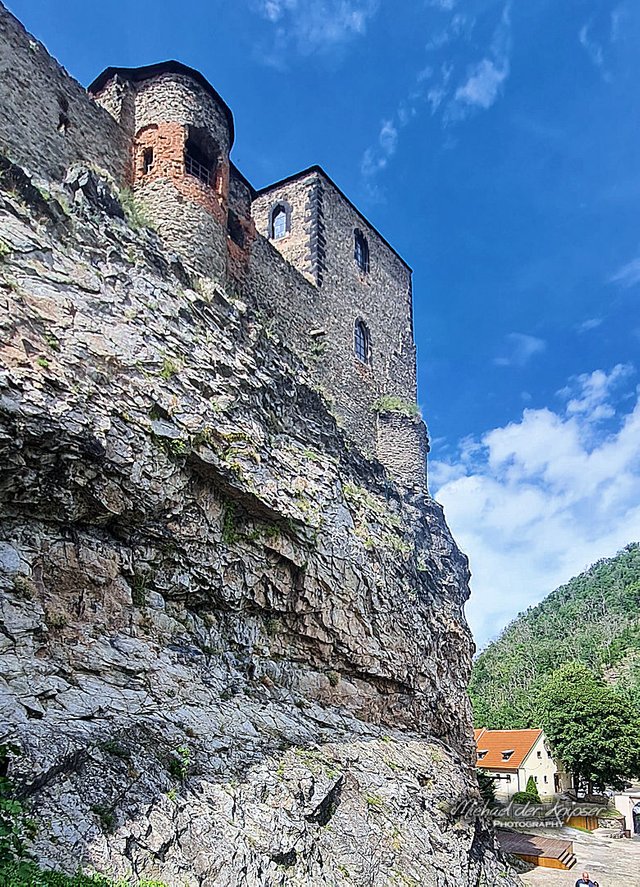 (Samsung S 20 FE)
Die gesamte Burganlage ist sehr interessant und auch lehrreich. Kaum zu glauben, dass sie so gut erhalten ist. Die Burg befindet sich seit 1990 im Privatbesitz, den es wurde den rechtmäßigen Besitzer (Familie) zurückgegeben.
---
The whole castle complex is very interesting and also educational. It is hard to believe that it is so well preserved. The castle has been privately owned since 1990, when it was returned to its rightful owners (family).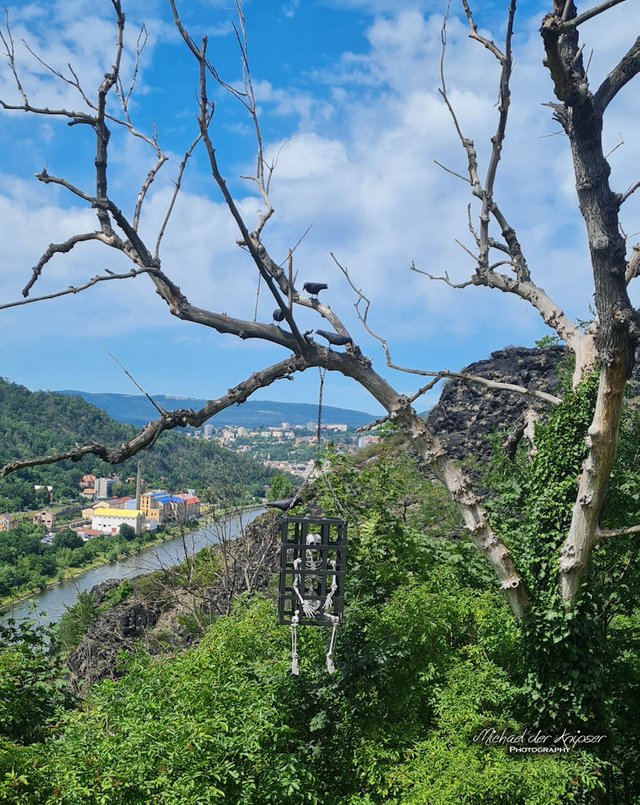 (Samsung S 20 FE)
Nun lassen wir uns nicht weiter verweilen, sonst sehen wir aus wie dieser Dauergast. Also machen wir uns auf dem Weg zur nächsten Sehenswürdigkeit. Bleibt gespannt wie es weiter geht, bis dahin wünsche ich euch einen schönen Tag.
---
Now we do not let ourselves linger further, otherwise we look like this permanent guest. So we make our way to the next sight. Stay curious how it goes on, until then I wish you a nice day.
Euer Hornet on Tour
CERBERUS VALIDATOR: Hornet_on_Tour
Instagram: https://www.instagram.com/hornet_on_tour/
Twitter: https://twitter.com/OnHornet
Photo: Hornet on Tour (Michael der Knipser)
Translated with www.DeepL.com/Translator (free version)