"SEC Season 8 Week 3: Artificial Intelligence vs Human Intelligence"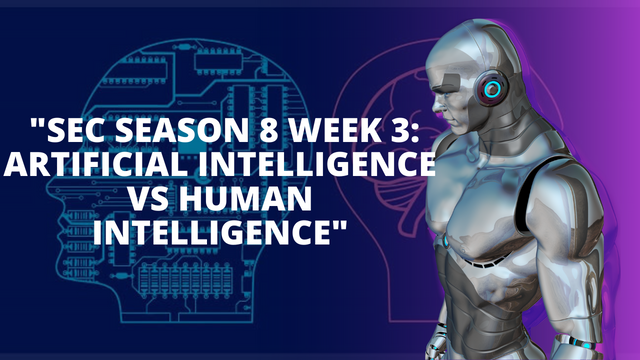 Greetings to you, my lovely Steemians and welcome to my post today. I trust you and your loved ones are doing fine. Indeed, I am so excited to have you here my dear friend to this post where I have discussed Artificial Intelligence as part of my entry to the contest organized in Colombia-Original.
---
Do you think AI can replace some functions of human beings? Explain which ones and why.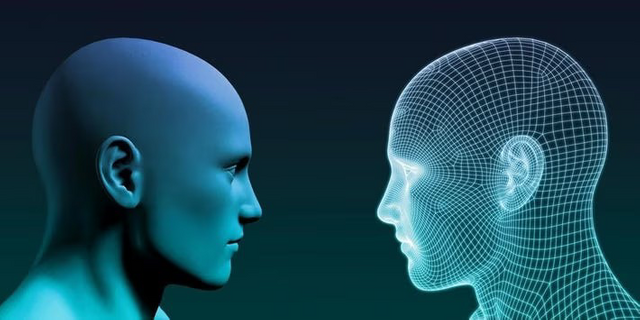 Source
AI are meant to increase the efficiency of human to allow human beings to have some rest and time to do other things. Artificial Intelligence is created by human-beings to work in favor of humans which humans have proven to me smarter and intelligent to than AI that only functions based on how it is program whereas human-beings usually functions and do things natural through emotional and physical intelligence which AI cannot.
Having said so, AI cannot replace some functions of human being for the following reasons.
AI cannot think creatively. AI work is based on Internet, robot, chatbots and how it is programmed to functions as a machine, which means it can't think for itself as human beings do think.
AI can only replace few jobs that are meant to be done by human-beings, and not every job. When it comes to managing a company, AI cannot replace a managing director (MD) and some top position that requires physical, and emotionally interactions.
---
How would you use Artificial Intelligence?
One of the way that I have planned to use Artificial intelligence is for security and surveillance in both my home and office. In this world that we are human beings are not meant to be trust completely and beside this, it is very hard for humans to constantly watch different things like keeping an eye on CCTV network which is the reason why I would use Artificial intelligence based recognition software as a surveillance system in both my house and my office.
Besides, using AI software recognition, I would also use Artificial Intelligence in the following ways.
I would use Artificial Intelligence to increase efficiency.

I would use Artificial intelligence to create new workforce, so I can reduce cost.

I would use Artificial intelligence to improve my health, so I can live longer.
---
What do you think about the use of AI for content creation? Do you agree or disagree? Explain why.
I totally disagree with AI for content creation. AI content creation can't generate exactly what audience are looking for because AI are only programmed to generate plagiarism free content from different websites, and it devalues the content creators and their content.
As a content creator by the time you have start using AI for content creation, you will lose the creativity that is in you as since you don't longer make use of your brain to emotionally think about what can be of help to your audiences. Like in this case, of this noble Platform Steemit the use of AI for content creation is highly prohibited because Steemit is all about Proof of Brain (POB).
AI content creation can't in any way give accurate information about live event if one is to report, and information that are gotten from AI content creation are not always authentic as the one created using our brain. Here on Steemit it is important for we all to know that Steem blockchain was designed to reward content creators for using their brain (POB) and not AI content creator.
There are so many reasons why I disagree about the use of AI content creator that I cannot finish explaining here but to end my explanation with the words AI content creation would not make audience feel comfortable after reading your post and also if you are to write about an event that happened in your locality AI cannot write it for you unless it has been posted online on different websites.
I am inviting: @kouba01, @pelon53, and @simonnwigwe.
Thank you for stopping by.......