SEC Season 8 Week 3: Artificial Intelligence vs Human Intelligence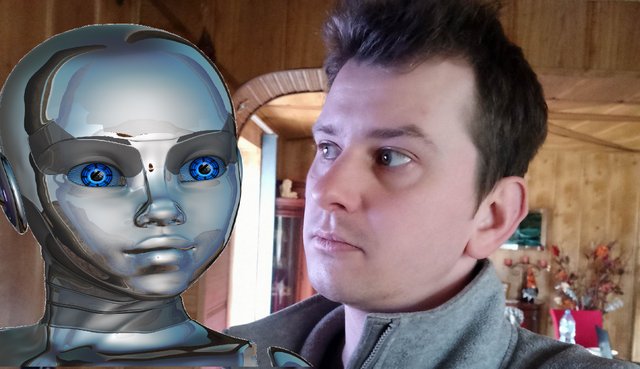 Source
There is no doubt that artificial intelligence amazes everyone these days. He's very helpful. For example, most people now use Google Maps and GPS instead of maps. But will the way things are going be so good?
Do you think AI can replace some functions of human beings? Explain which ones and why.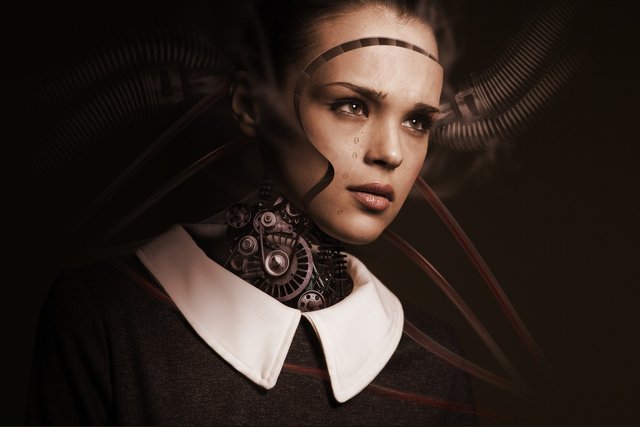 Source
Of course, ai can replace certain functions. It has already replaced many. For example, there are no more people carrying children across the street. Now there are lights. In some countries, they are already controlled by artificial intelligence. TESLA cars are equipped with artificial intelligence. The car itself can detect a collision and avoid accidents. These are just a few examples of what artificial intelligence can do these days. Can it replace a human? I don't think so. First, we created artificial intelligence. AI is learning all the time, but you know what it can learn every day? The human brain. The human brain has many more terabytes than the best AI created to date. The difference between the human mind and artificial intelligence is that artificial intelligence needs to be programmed, and the human brain learns differently. Based on trial and error. One science made by the human mind is worth a thousand times more than the science of artificial intelligence. Therefore, I believe that artificial intelligence can help us to a great extent, but it will never replace man. Man is an almost perfect being. We have a "spark of divinity" within us. The only mistake we make is that unfortunately, we can't use the potential of our mind, because that's what we're taught from birth. The government wants to make us slaves. A man who can't use his brain is easier to control. Meditation and understanding the universe are the keys to harnessing the fullness of the mind and the harmony of the spirit.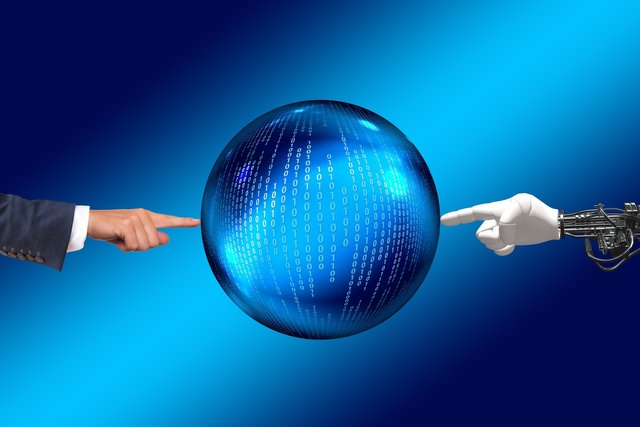 Source
How would you use Artificial Intelligence?
I use artificial intelligence (CHAT GPT) to answer my questions or when I need some help. A month ago, I got stuck in the mud in my car and didn't know what to do. Instead of searching on google and reading each of the pages, I asked GPT. I was surprised at how much he helped me. I think it's better than Google, but it's not perfect.
What do you think about the use of AI for content creation? Do you agree or disagree? Explain why.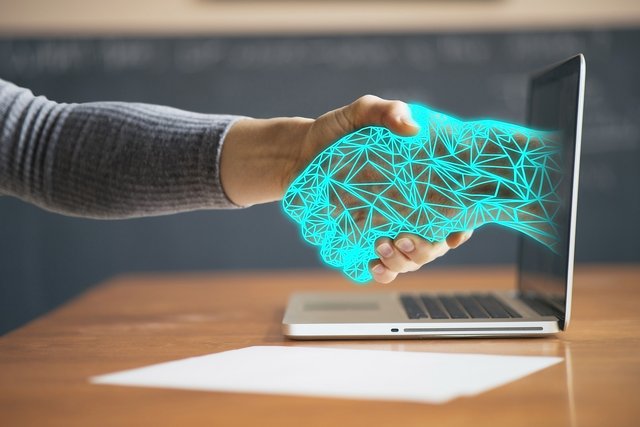 Source
Not. Of course, you can help yourself with this a little. Let me give you a simple example. Let's say I'm a fan of trees and I Blog About Trees. I want to write about Poplar. Then I can ask artificial intelligence what information it has about this tree. Read and learn. But do not copy it. What bot writes is " his work." If we copy it, it's just like if we copy it from someone else. It is a kind of plagiarism. It is best to write alone. Not only do we learn how to write articles, but we also have the confidence that we will live in harmony with ourselves.
We even have great proof that artificial intelligence is not yet and probably never will be perfect. Just like a man. Nothing's perfect. I wrote all of the above myself. The only thing I use is Yandex Translate and I correct errors if there are any.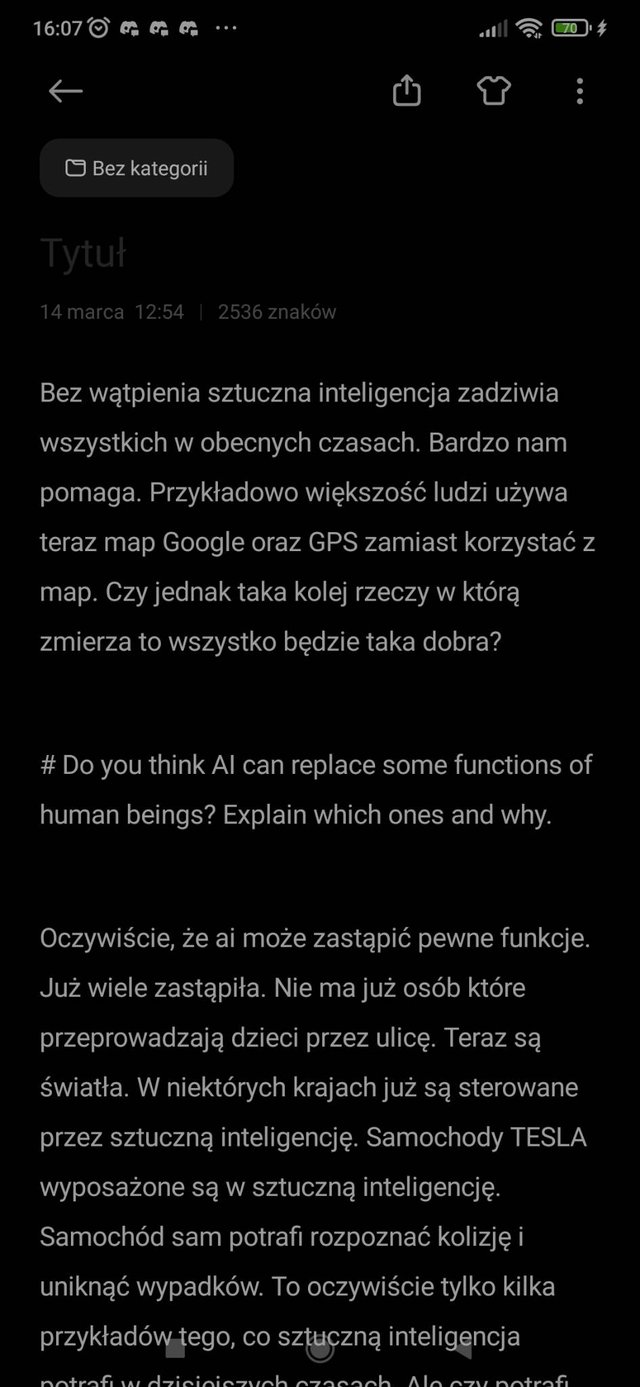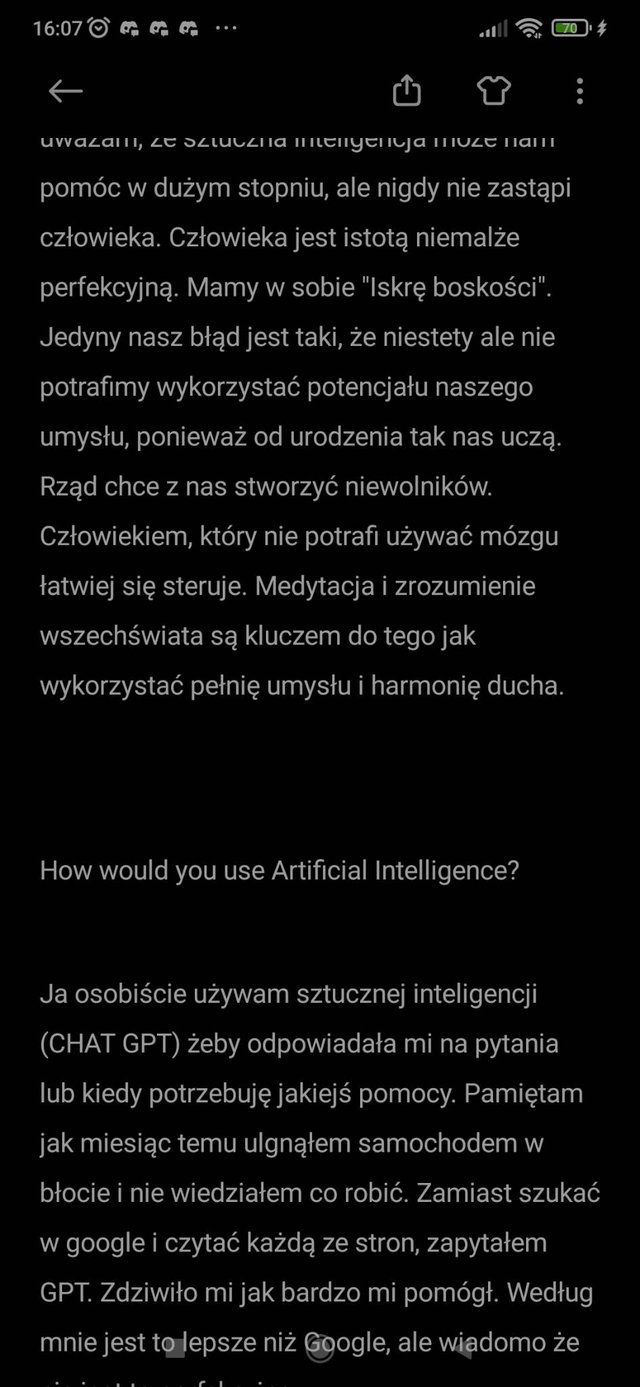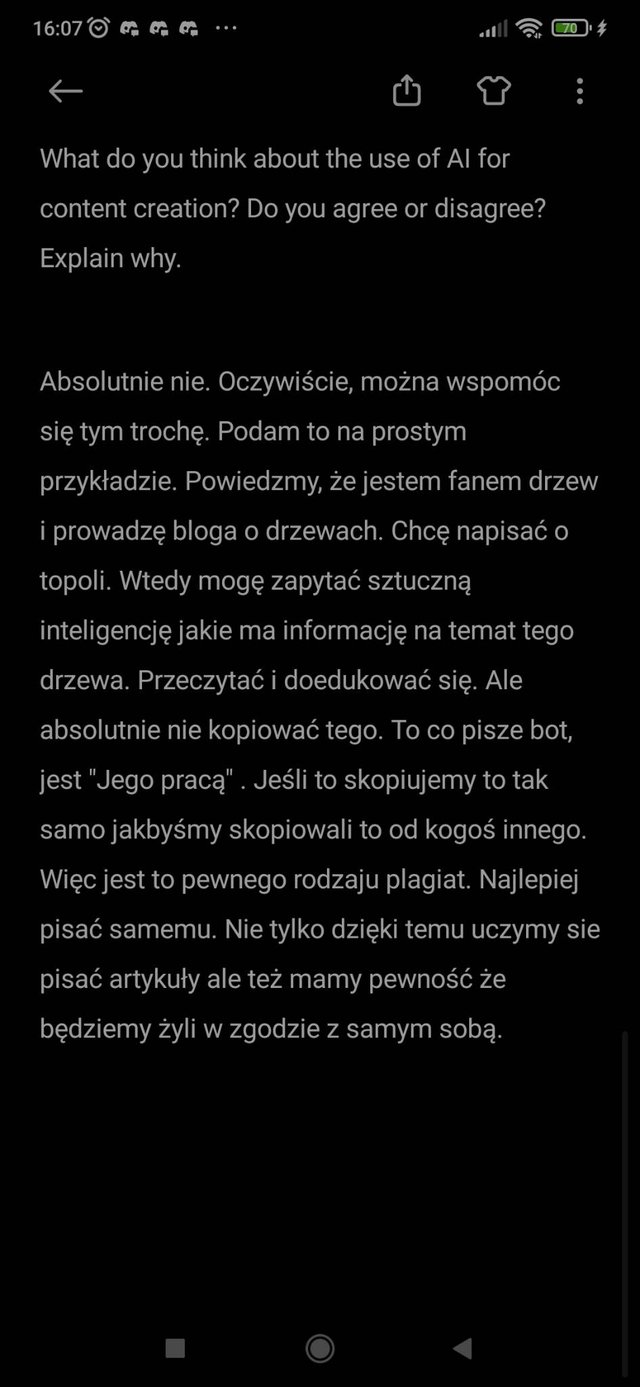 Here is Translated: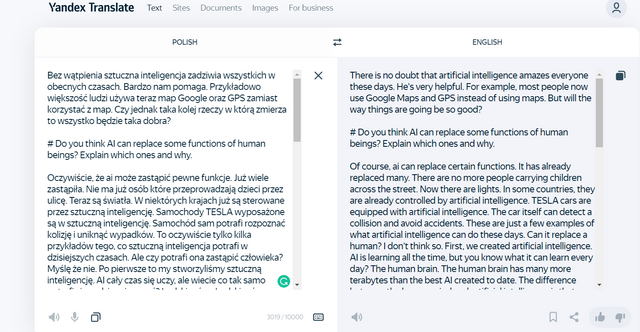 Ad Here is https://openai-openai-detector.hf.space/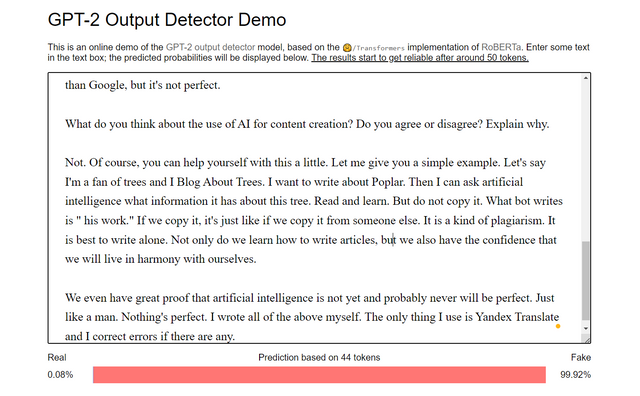 Better Page for checking GPT: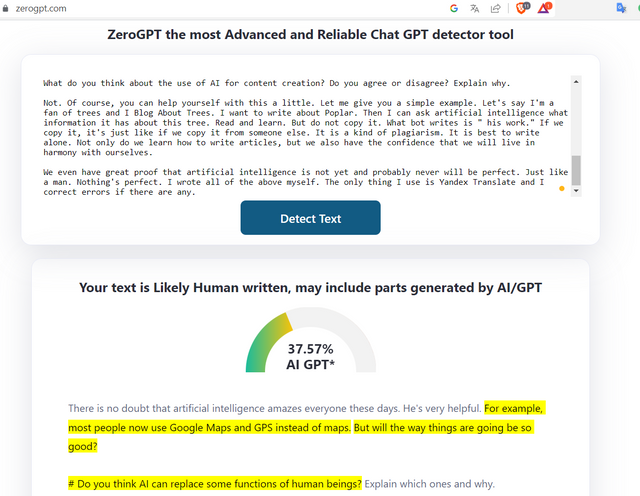 ---
I invite:
@kouba01
@nahela
@doriscermeno27
@eglis
---