⭐📝 SHORT STORY GAME! 📝 // 📝 JUEGO DE CUENTOS CORTOS 📝⭐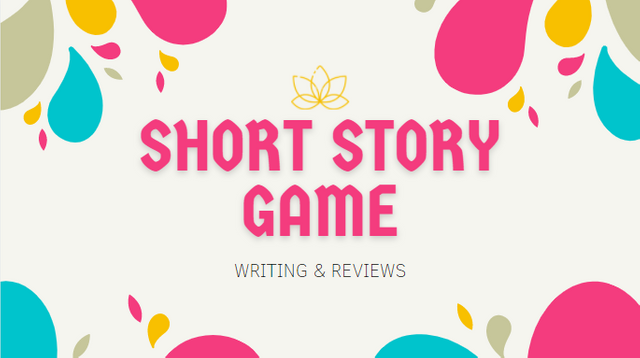 This week we have no contest to offer, as we have come up with an idea that we believe that will be fun for all of us, it's a
SHORT STORY GAME!


What's this, then? We will have only 10 contestants (just 10, as the story would be quite long otherwise) that will be required to write one single paragraph to follow the plot of the story. We will provide the beginning of the story and then, each of the 10 participants will write a paragraph that will allow us to write a short story altogether! 🤩
Just leave a comment in this post saying that you're willing to participate and we will pick the first 10 people that do so. We will give the beginning of the story in another post, and also the list and order of participants, as we reach and gather these ten people!
---
Rules are the following:
Any language is welcome. Just one paragraph is needed.
Resteem this post, so that more people find out about this game! And if you feel like doing so, please follow us in @writingnreviews so that you don't miss anything out!
Leave a comment here saying that you're willing to participate. We will choose only the first 10 applicants.
---
Don't worry if you miss this out, if you like this idea we will probably do it more than once!
---
Prizes:
Each contestant will be rewarded with 2 STEEM.
---
---
[Español]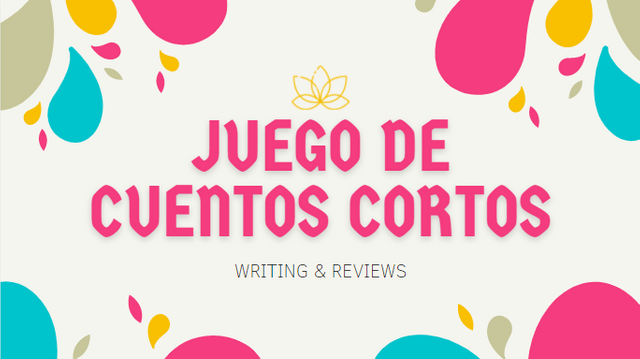 Esta semana no venimos a ofrecerles ningún concurso para que participen, ya que se nos ocurrió una idea que puede llegar a ser incluso más divertida:
JUEGO DE CUENTOS CORTOS!


Entonces, ¿de qué se trata? Sólo tendremos 10 participantes (sólo 10, ya que la historia sería realmente larga sino), a los que les pediremos que escriban un párrafo para continuar con la trama del cuento. Nosotras proporcionaremos el inicio del mismo y, luego, cada uno de los diez participantes deberán dar su aporte para que, entre todos, escribamos un cuento corto! 🤩
Lo único que debes hacer es dejar un comentario diciendo que quieres participar y seleccionaremos a los primeros 10 que lo hagan.
Compartiremos el párrafo inicial en otra publicación, junto con los participantes y el orden que deben seguir!
---
Las reglas son las siguientes:
Puedes participar en cualquier idioma! Sólo se necesita escribir un párrafo.
Resteemea esta publicación para que más personas se enteren de este juego! También, si así lo deseas, puedes seguirnos en @writingnreviews para que no te pierdas nada!
Deja un comentario indicando que quieres participar. Sólo seleccionaremos a los primeros 10.
---
No te preocupes si te quedas afuera, si esta idea es exitosa seguramente la estaremos haciendo más de una vez!
---
Premios:
Cada participante será recompensado con 2 STEEM.
---
Team Writing & Reviews