New Contest "Story Time with Songs" is here! 🎸🤘 || 🎶 NUEVO CONCURSO: Llegó "Historias con Canciones" 🎸🤘 || Always and Forever
Music evokes pleasant memories. To me, music is medicine delivered in the most divine way, so it could never be deemed meaningless. I simply have no words to express how much I still adore this son from those days. Oh, how I love it when I remember my college boyfriend singing me this meaningful song, the lyrics and the beat!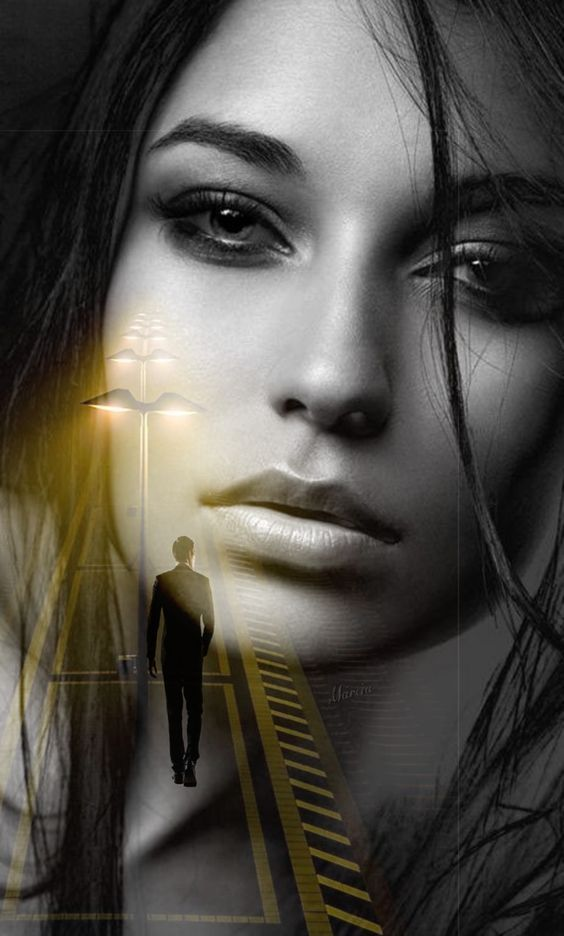 BELOVED
Lyrics crafted below the level of tears, transforming pain into wings that can fly for so many years, beyond generations and into unexplored horizons. The lyrics float through my head like a dream, the notes soothing me and allowing the song to reach out to my entire being.
The good , better and one of the best oldies music of all time! It heals my soul and natures it to the very best and ushers me out of the painful past! I love it so so much!
---
ALWAYS AND FOREVER by
Luther Vandross
---
Here is the story behind my chosen song:
When I was studying at one of Metro Manila's universities, I had an ardent suitor from another university who lived near my dormitory. At the same time, he was introduced by a friend and a dorm mate. He was her townmate and a family friend. He was very gentlemanly, intelligent, had two university degrees, and was oh, sooooo HANDSOME! My dormmates have a crush on him and adore him because he has a pleasant demeanor. He courted me for a few months and we had a genuine connection.
My dormmates call him Andres, and they call me Matilde, the henpeck's counterpart. They'd tell him I hadn't eaten yet (despite the fact that I had; they just like to tease him), and he'd go out and buy something to eat and send it to me. For breakfast, he'd go out of his way to get me cereal, cookies, bread, and a chocolate drink. Every day, he would check on me to see if I had eaten my meals. That was his daily routine before leaving the dorm to attend classes at university.
When I became ill with pneumonia, he was so concerned that he instructed my landlord to take me to the hospital and contact my parents because they are the best people to do so. He was worried about me. During my hospital stay, my dormmates informed me that he would visit me every day before going to his classes. I was always sleeping when he came to see me, so I was never aware of it. We couldn't speak or see each other after I was released from the hospital and recuperating (well, cellular phone is not yet a fad especially social media as well). He was too preoccupied with finishing his thesis and completing his studies to graduate.
When I was ready, I returned to school and took make-up classes. We hadn't seen each other in a long time because we were both preoccupied with exams for the first semester, and I was also preparing to travel to Baguio City to conduct our group thesis. My classmates and I spent a week in Baguio City conducting research. We didn't have a phone in the house where we stayed. We were gathering data in La Trinidad, Benguet, Philippines and had no way of communicating.
I had a dream of Danny as if he was sad and crying on our third night in Baguio City, and I was awakened with strong emotions. My sobs woke up my roommates, who inquired as to why I was crying. I told them about my dream and suggested that we talk and make up for the time we had lost when we returned to Manila.
Going back to Manila and, of course, seeing Danny piqued my interest. I was embarrassed to mention Danny's name when I arrived at the Dormitory and asked my landlord if I had received any calls or if anyone was looking for me (oh, my landlord had witnessed our relationship). He simply looked at me, as if he wanted to say something but was unsure how to do so. To use the telephone, a border on the second floor came up. She inquired as to when I arrived from Baguio, as well as whether I had attended the funeral. I was perplexed, so I inquired as to who's burial she was referring to. Didn't you know your boyfriend was dead, she continued? The next words she said numbed me, and I didn't hear them. Danny's death occurred eight days later...
He was stabbed to death, according to what I've learned, and his body was discovered in a funeral home after his siblings became concerned when he didn't return home for the weekend. According to my dorm mates, his sister went to the dorm and looked for me to see if Danny was with me. They knew I was in Baguio City with my classmates and friends. They looked for Danny by asking his friends and classmates, obtaining a blotter at police stations, visiting hospitals, and finally discovering his body at a funeral home.
A knock on the wall next to my bed jolted me awake. When my lower deck bedmate asked if I'd heard the knock, I simply ignored her. I got goosebumps and my hair stood on end! I jumped into bed and joined my bedmate on the lower bed right away. Our roommates had left us because it was already semester vacation.
I returned to my province the next day. When I told my father what had happened to Danny, he asked if I was okay and embraced me.
My younger brother and I were watching TV when I became aware of the strong odor of a lighted candle with a floral scent. I jumped up and dashed into the kitchen. My brother asked what had happened to me, noting that I was pale and shivering. I told him I smelled a flower and a lighted candle.
At Christmas, the strong odor of a lit candle and the fragrance of flowers greeted me once more. According to my mother, Danny is wishing me a Merry Christmas. It happened again on New Year's Eve, Valentine's Day, and my Birthday.
My last encounter with him was in a dream. I looked out the window to see Danny ringing the doorbell. He motioned for me to go out of the house. I noticed him walking away and waving goodbye with his hands as I walked out the entrance door. I've occasionally smelled a strong-scented candle and dreamed of him since then.
---
I'm just sad that we didn't make it together because he died so young. This song still makes me cry every time I hear it. Nonetheless, I enjoy listening to it. Indeed, music binds us to a plethora of memories - happy, sad, and bittersweet and everything in between...
---
Lyrics:
Always and forever
Each moment with you
Is just like a dream to me
That somehow came true, yeah
And I know tomorrow
Will still be the same
'Cause we got a life of love
That won't ever change and
Everyday love me your own special way
Melt all my heart away with a smile
Take time to tell me you really care
And we'll share tomorrow together
Ooh baby, I'll always love you forever
Ever, ever, ever
There'll always be sunshine
When I look at you
It's something I can't explain
Just the things that you do
If you get lonely
Call me and take
A second to give to me
That magic you make and
Everyday love me your own special way
Melt all my heart away with a smile
Take time to tell me you really care
And we'll share tomorrow together
Baby, baby, I'll always love you, forever
Ooh baby, ooh baby
Forever
(Always, forever love you)
Love you, love you
Always
(Always, forever love you)
Ever, ever, ever, forever
(Always, forever love you)
(Always, forever love you)
Ever, ever, ever, forever
And always I'll love you
Forever, ever, ever
Guess I'm the one who, guess I'm the one who loves you
Always
(Always, forever love you)
And forever I love you
This is my entry for STORY TIME WITH SONGS. Thanks to @belenguerra @writingnreviews and @fendit