SEC S5W3: News Diary Game : 23 October 2022 : Went for Aadhaar Card correction and World Cup Match
Hey guys!
Today was a lil busy day for me. Let me share all the activities of my day with you.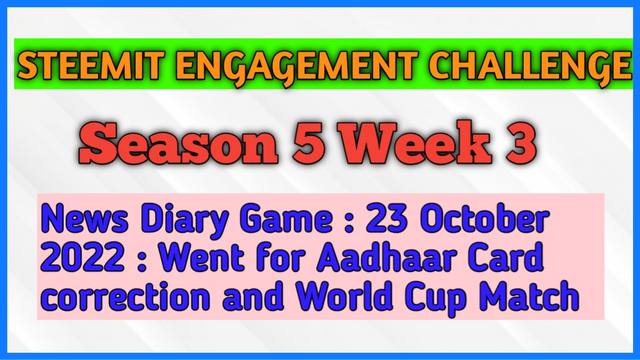 Image edited on PixelLab
---
My day started at 8 AM in the morning and It was Sunday. After waking up, I freshen up myself and took a cup of tea.
I checked my phone and It's battery was low and I put it on charging. Then, I opened my laptop and played Subway Surfers game online for time pass.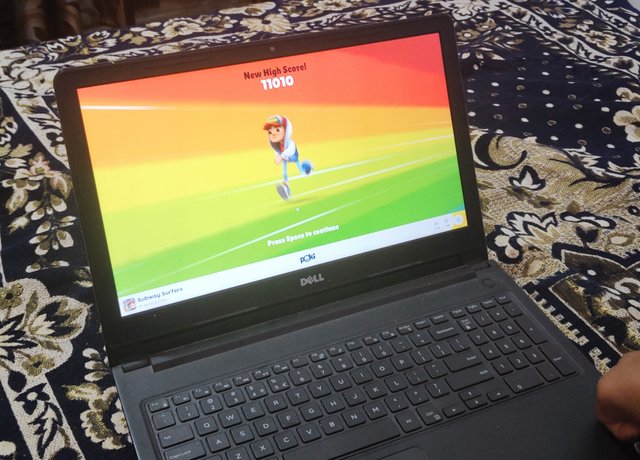 Playing online game on laptop
After that, I suddenly remembered that I have to go to Aadhaar Center as I want to change the address of my aadhar card. But for that, I have to bring a stamp paper with signature of Paarshad of my area for address proof.
So, I went to the home of paarshad and took his signature and stamp for address proof and then, I booked an appointment of 12:30 PM for Aadhaar center.
I went to Aadhaar center at 12:30 and It was around 4 kilometres away from my home. So, I went by scooty and then, It took around half an our for aadhar correction.
In my aadhaar card, there was the address of my village as I got this aadhaar card made in my village. As I got this aadhaar card made in my childhood when I was around 10 years old and hence, there was photo of my childhood.
So, I updated all the details like my photo, my iris and fingerprint and update the address.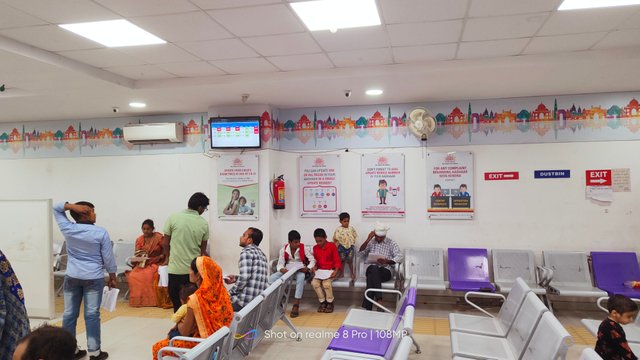 At Aadhaar Card Center
Now, Let me tell you about Aadhaar card. Aadhaar card is an unique identification card for every Indian user issued by Indian government.
While returning, I went to a cafe and I had Butter Cheese Patties there with my friend. I had Patties with Cold drink.
Whenever I go outside in afternoon time, then I always had Patties and cold drink as this is light food and tasty also.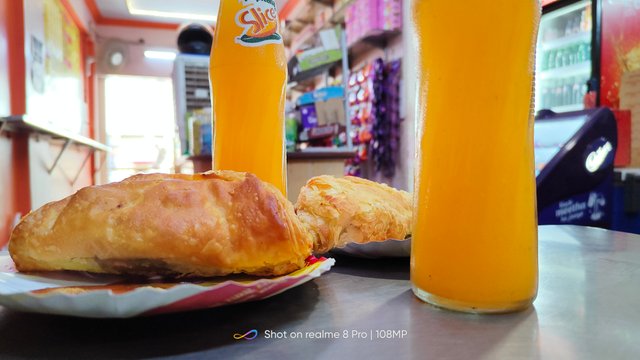 Patties and Cold drink at cafe
| Item | Price |
| --- | --- |
| Butter Cheese Patties | 35 INR (1.8 Steem) |
| Cold drink | 20 INR (1.1 Steem) |
As I was with my friend at that cafe and hence I order 2 Patties with 2 cold drink which cost me around 110 INR (5.8 Steem).
After that, I came to my home at around 3 PM and then, I just saw the scorecard of world cup match. It was India's first world match against Pakistan.
I saw the scorecard and Pakistan batted first and set a target of 160 runs for India. Indian team collapsed in the started by giving early wickets.
But after 4 wickets, Virat Kohli and Hardik Pandya made a good partnership and In the End, India won that match.
It was really a nail biting match as India lost early wickets and Everyone thought that India would lose this match but Virat Kohli played a great inning.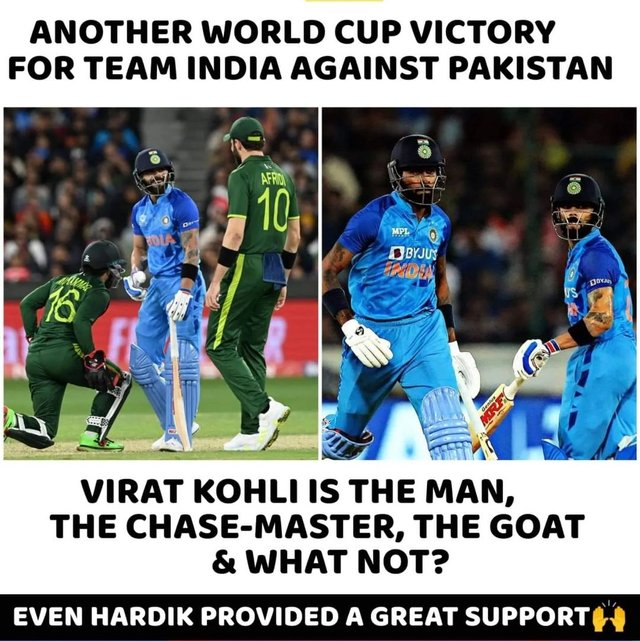 Virat Kohli played a crucial inning for India and he scored 82 runs in 53 balls and leaded the team to victory. I felt happy after seeing the performance of team India in the first match of T20 World cup.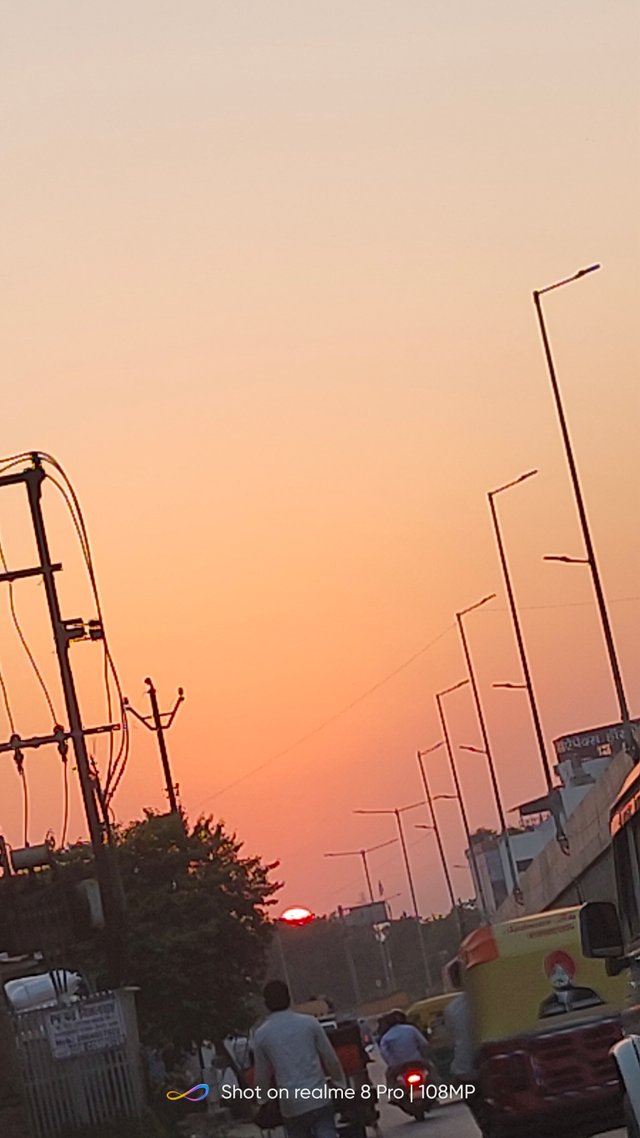 After that, I went to market with my friend in evening to have some fast food and I also had Butter Scotch flavour ice cream and while returning, I clicked a photo of the Sunset.
I had my dinner in night and then, I watched Episode 9 of House of the Dragon on Hotstar app and scrolled Instagram for sometime.
---
Regards
---
I am inviting @malikusman1, @monz122, @steemdoctor1, @chiabertrand and @simonnwigwe to participate in this contest.
---