"Steemit Engagement Challenge S3-W1" | All about my work | Entrepreneur of my life :)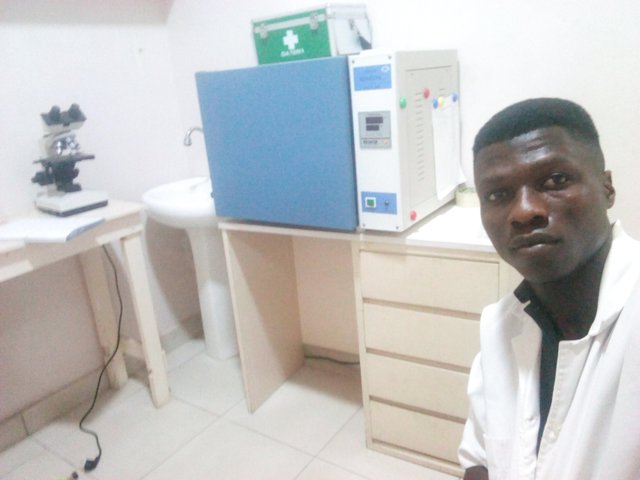 Hi Steemian...
Here comes another new season alongside week one, on this occasion i and the entire Steemit engagement participants are expected to write on this caption on the "All about my Job" of which Hot new community is the community behind the scene of the participation, I welcome everyone on my post, I believe you will find it interesting and entertaining.
As we have different faces, so do we all have different potential and skills endorsed in every living being, although sometimes, our skills and what we do can be the same but can not be done with the same strength of hard work, so this now calls the attention of what we know as a job.
This job can be explained as work which is intentional to yield dividends in order of supporting our daily needs, wants and as well for personal financial support, in this case, it contributes massively to the well being of any economy.
With the above illustration, I will detail you all about my job, although I have various side jobs I do in order to keep supporting the main job I do for living as for now.

1. WHAT ARE YOUR DAILY TASKS AT YOUR PLACE OF WORK OR YOUR DAILY ACTIVITIES?

Having gotten Job in Hissack sachets and bottle water factory located, in 7, Olalekan Durosinmi Crescent in the city of Lagos State at Ojo local government area in Nigeria, I have other side job of which I reserve some factor of my time for, which Blogging, steemit bogging, cryptocurrency trading, graphics designing, point of service of which I have some on working for me, but all this are being taken care once am out from my main work aside the Point of service that I have a personnel working for me.
As as a machine operator in this company Hissack, I work as the lab chemist of which the course (Chemistry) I studied in the tertiary institution has a vital role to play and prove relevant in the chemistry of water treatment, I make the necessary chemical treatment measure per all the six 10,000 liter tanks, blowing the bottles, keeping records of production and distribution for every day and as well other chemistry related work as regards to the water treatment, hence the work is scheduled to run from Monday to Saturday, with the time frame of work to be 8am to 5pm every day for the six working days.
With this schedule, is not all that accommodating to flow with and with the workload, it some time stress me out but the statue of my country economy Nigeria is so crappy that you have to double your hustle, so with this I have nothing to do than to work hard in order to place some daily bread on my table.
Photographically, you can picture me in the scene of my work. I have the following image of me working inside the factory operating the various machines and as well keeping records of all entries.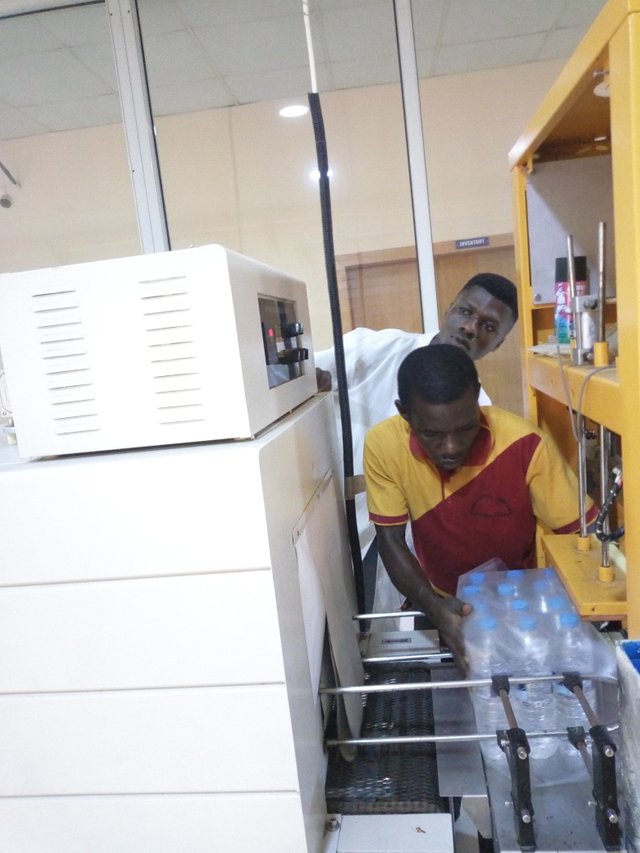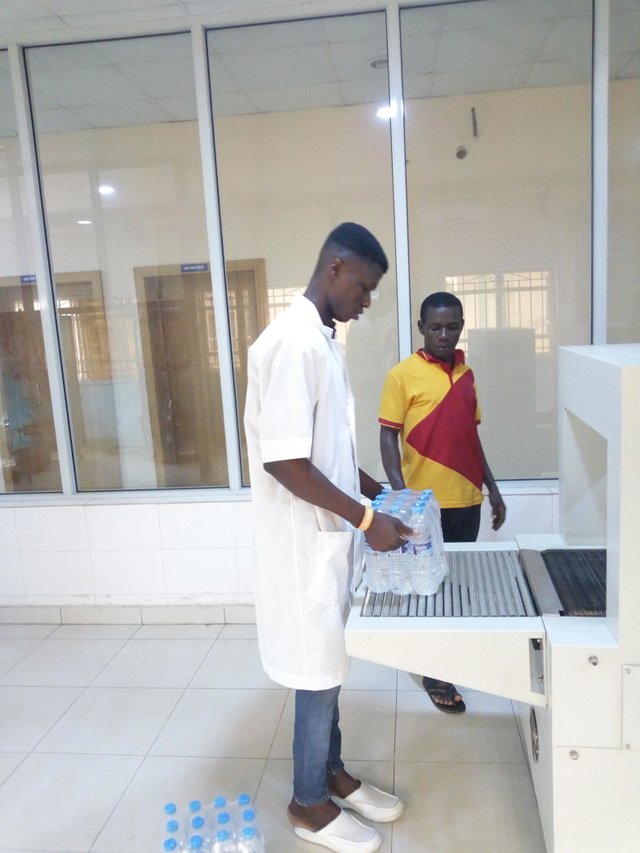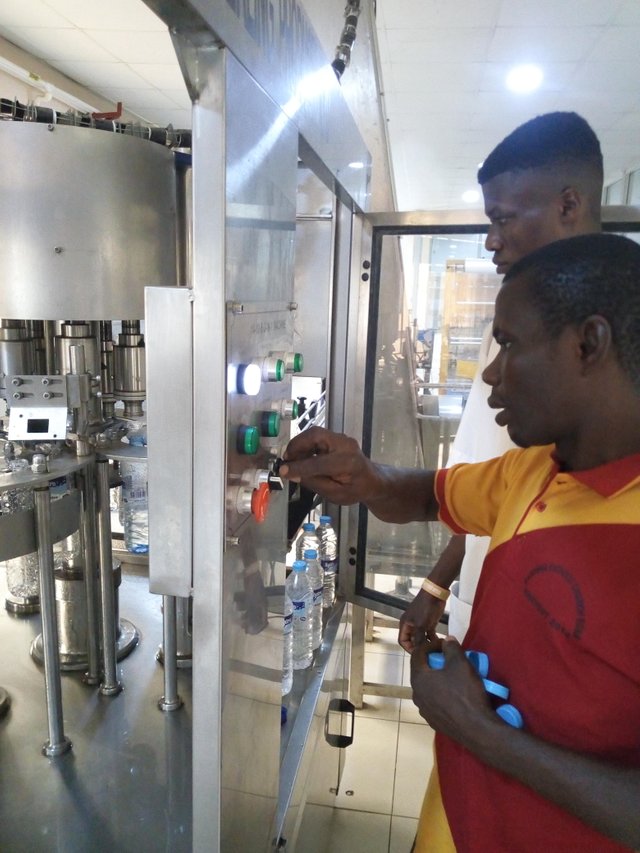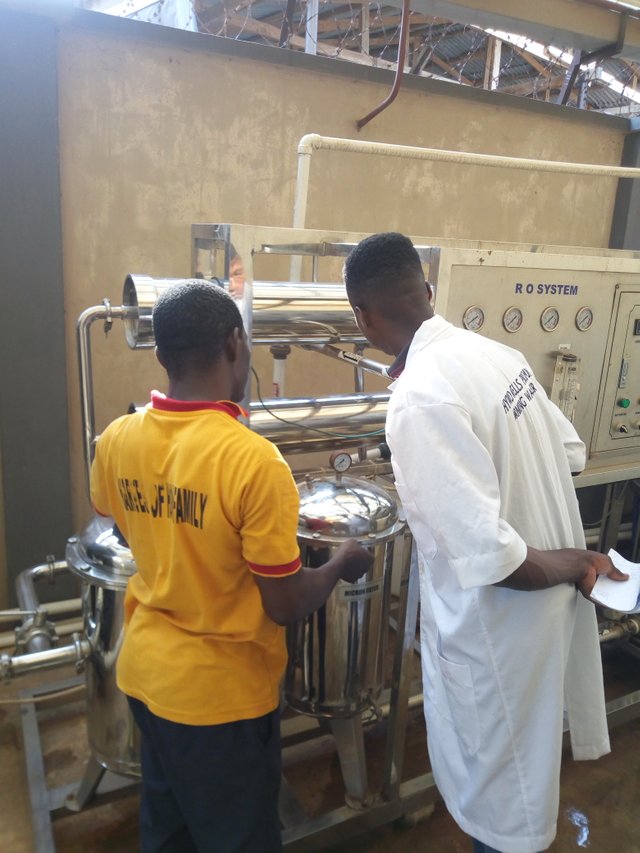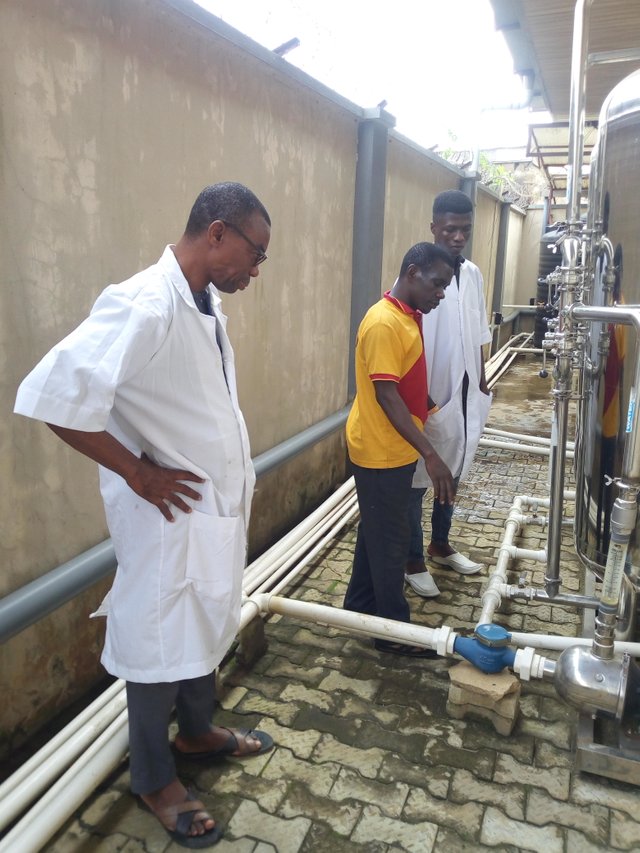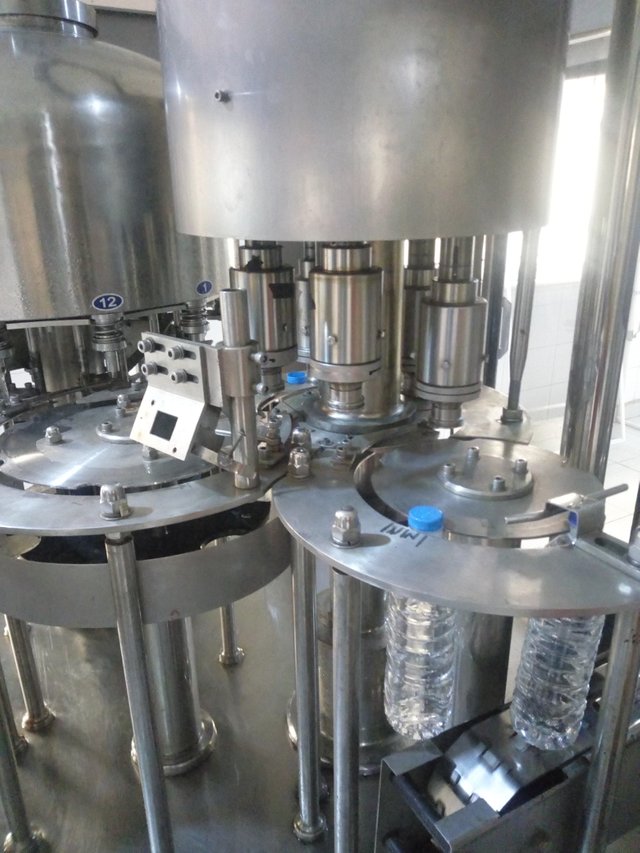 @ Bottle blowing section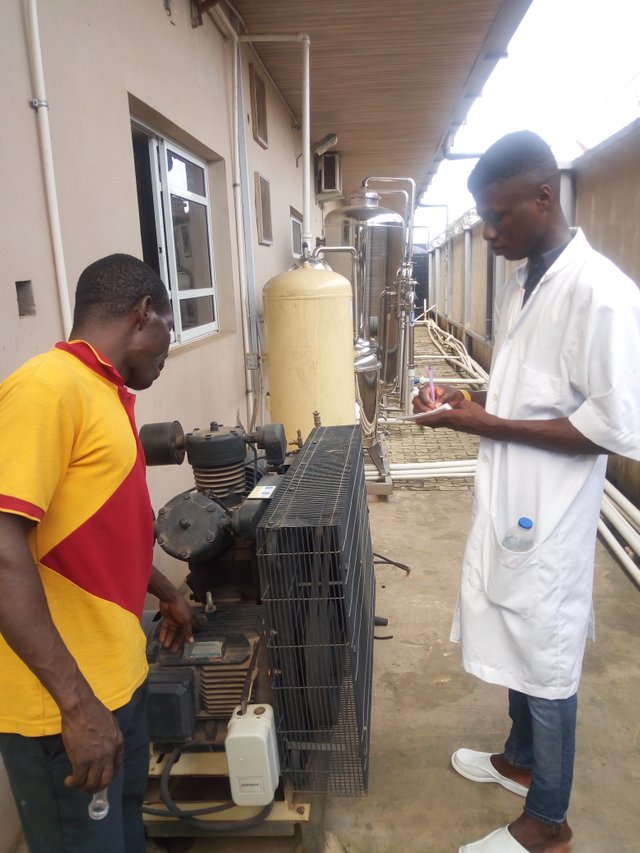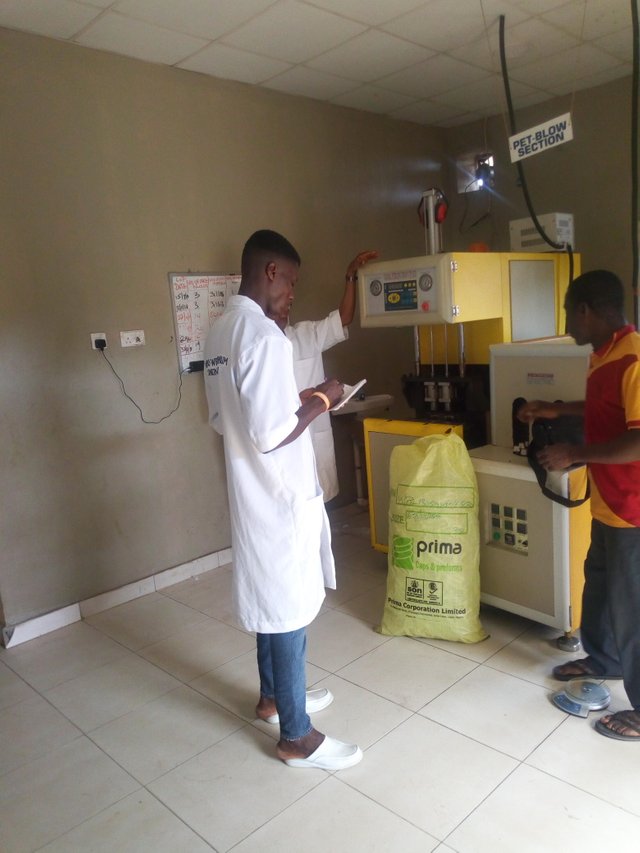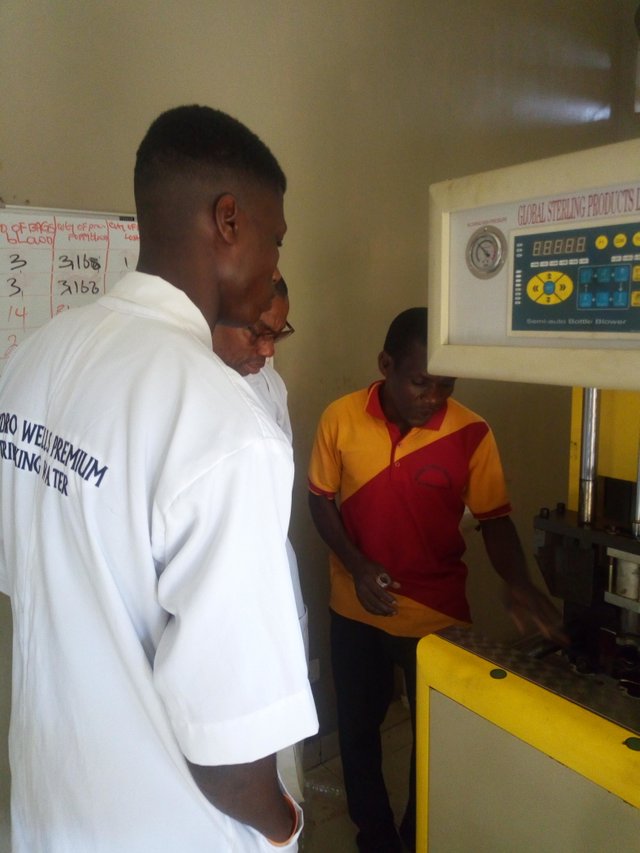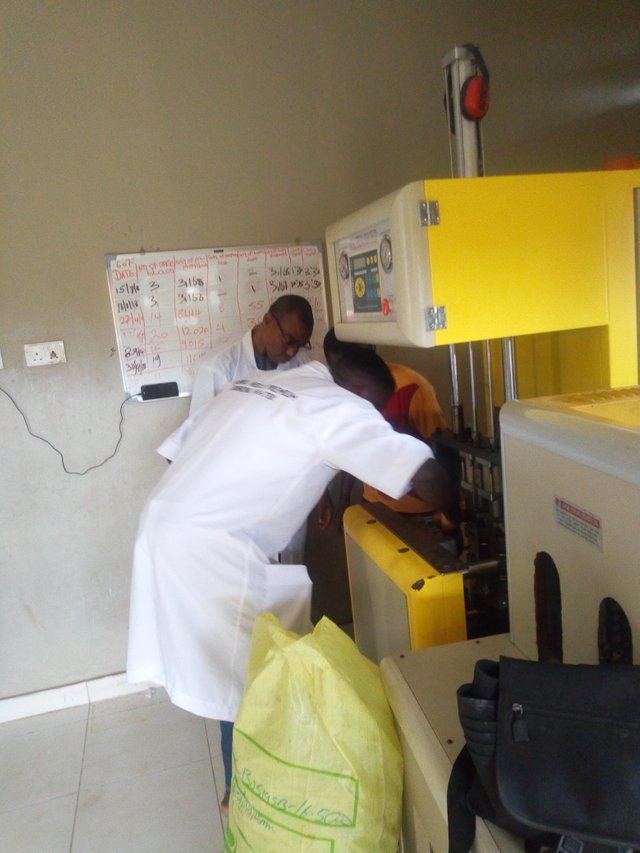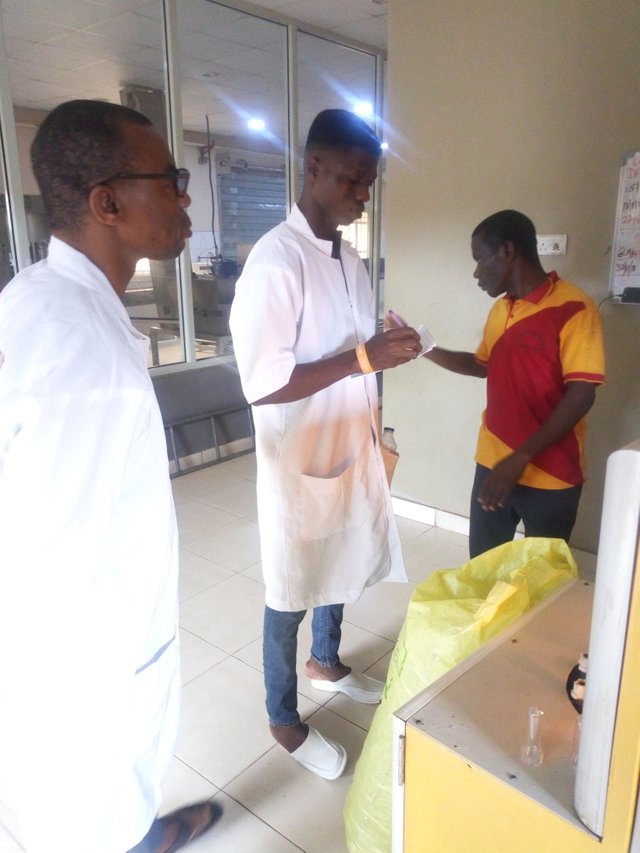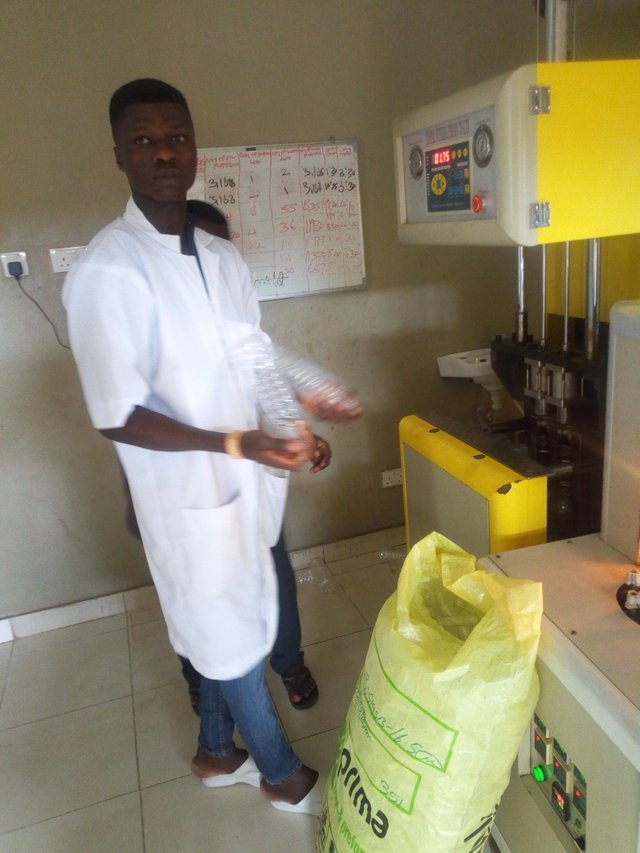 As mentioned in the previous paragraph, I work as the lab attendant in the factory, of which I make the necessary measurements of chemicals used in treatment of the water of which chlorine is one of the chemicals used in water treatment. In this case you can single me out in the picture below in their mini laboratory.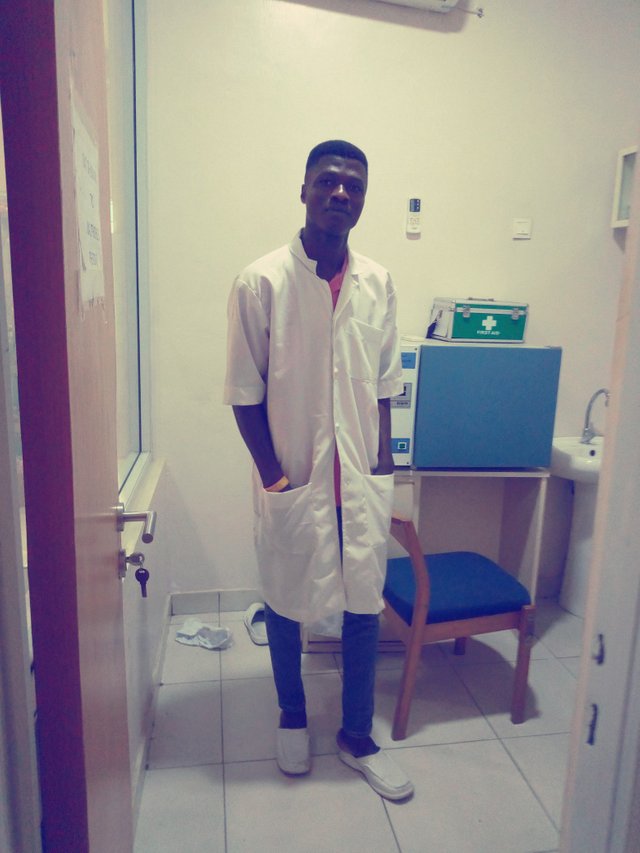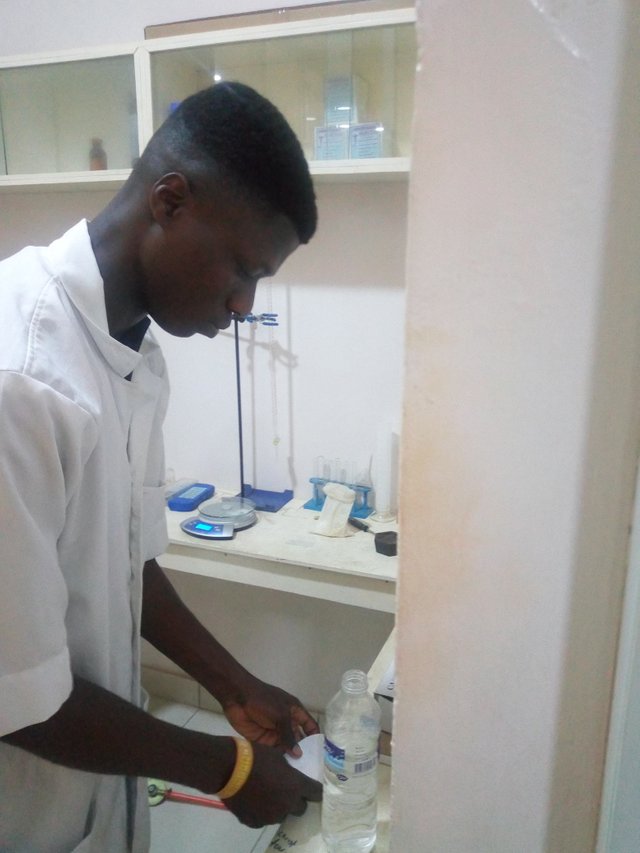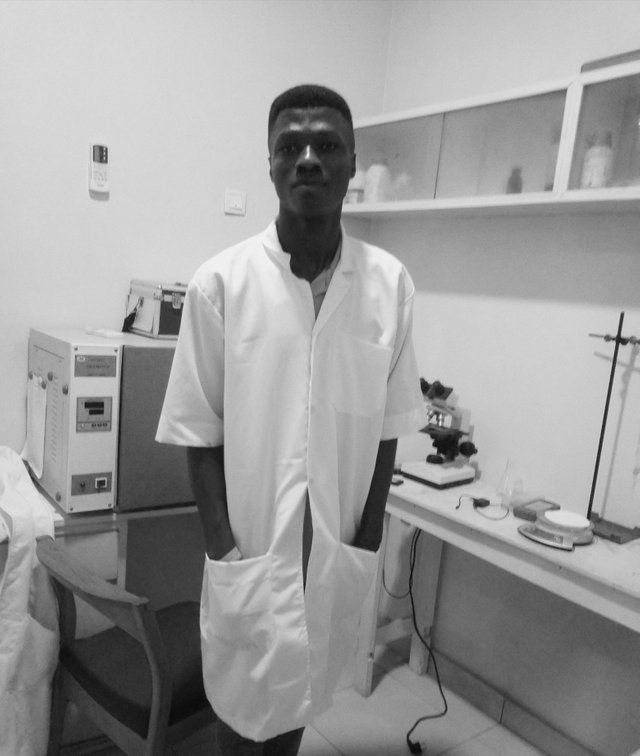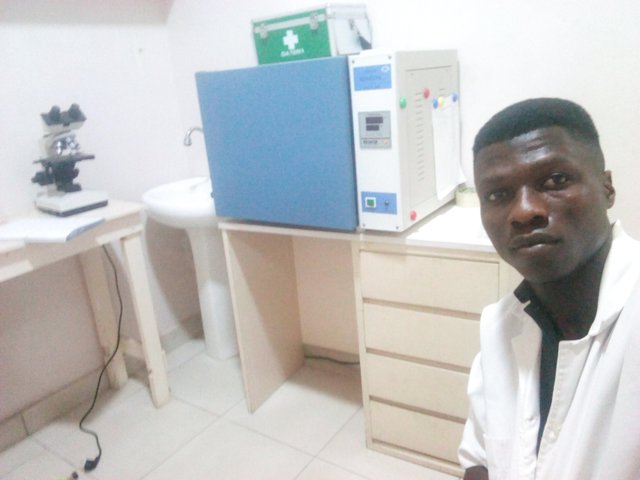 2. WHAT IS THE BIGGEST OBSTACLE YOU HAVE EVER EXPERIENCED WHILE DOING THIS ACTIVITY?

Although I find the work not accommodating, I find the payment interesting as it can take care of my needs and wants as a bachelor I am for now, of which I have some less Borden to take care of, of which the family head have more than what I encounter.
I till find all the work I do both online and offline in some part of my loved heart, because it keeps me busy, happy, associate with others and as well educate me as well based on the various research I do in order to blog, I love it because it pays to work which satisfy me as it stands now.


3.WHAT IS YOUR GREATEST HOPE IN THE FUTURE RELATED TO YOUR ACTIVITIES?

Yes, water in the river does not remain in one place, it flows, so therefore, I have future intention to maintain all my online work because I have the free time in the whole world to do it and also I have the intention move from Hissack to a better payout firm since I find it stressful and have a bigger plan on my diary, of which I have to marry and established myself as a man, so it will be my pleasure to find my myself in a greater height tomorrow where the workload will be less in time to come.

CONCLUSION

My own ideology and postulate is that it pays when you invest your time, energy and well your strength towards something that you have potential and passion for, so I advise everyone to have something to do in order to make life better and more comfortable.
Thanks for reading
I remaim @kingworldline
#hotnews-s3w1
#steemexclusive
#club5050
#nigeria