The Diary Game, 19/01/2022: My Wednesday Journey. Going Back To School.
Hello fellow steemians, it's another blessed day and I want to share with you how my day went. Hope you are doing good. May He ease our burdens for us, and bless our daily activities.
I woke up healthy this morning by 4:30 am, cause I have to get up early so that I can catch the early bus. Cause I am leaving for school today.
So I got up brush my teeth and took my bath, went for the early dawn prayer. After which I packed my things; said goodbye to my grandma and set off to the station.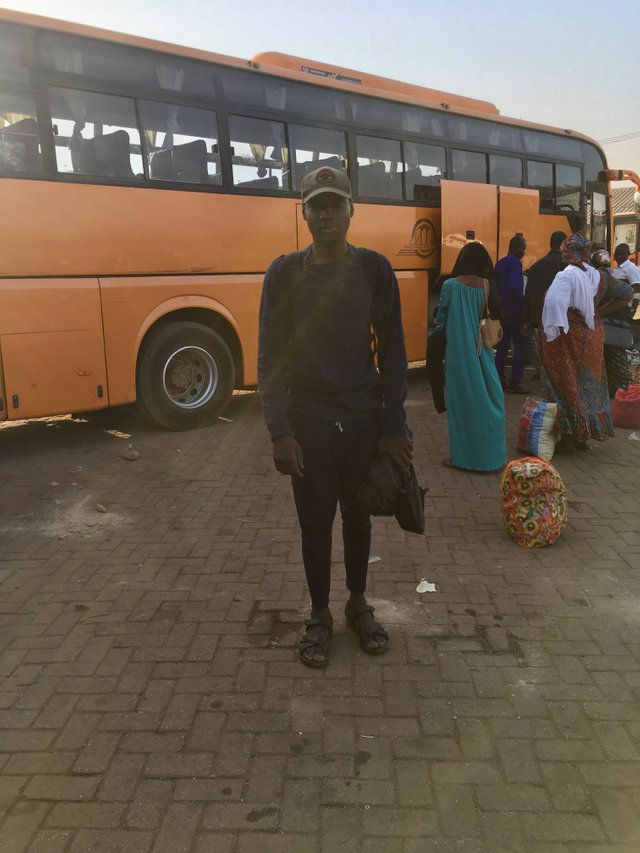 Early dawn in Metro Mass transport
Fortunately, I got ticket. I was number 8. So I bought some and waited for the bus to get full so that we can move.
I was going to Obuasi, the name of the University I attend is KNUST. I had to take Kumasi bus, from there I would then take Obuasi's bus, cause there is no straight bus to Kumasi. I used Metro Mass.
We took off at 8:50am, but our driver wasn't fast. I had some stomach ache, cause when am in a bus and breath the fume from the bus it gives stomach pains. So I slept; but I slept a lot.
I woke up when we were getting to Kintampo.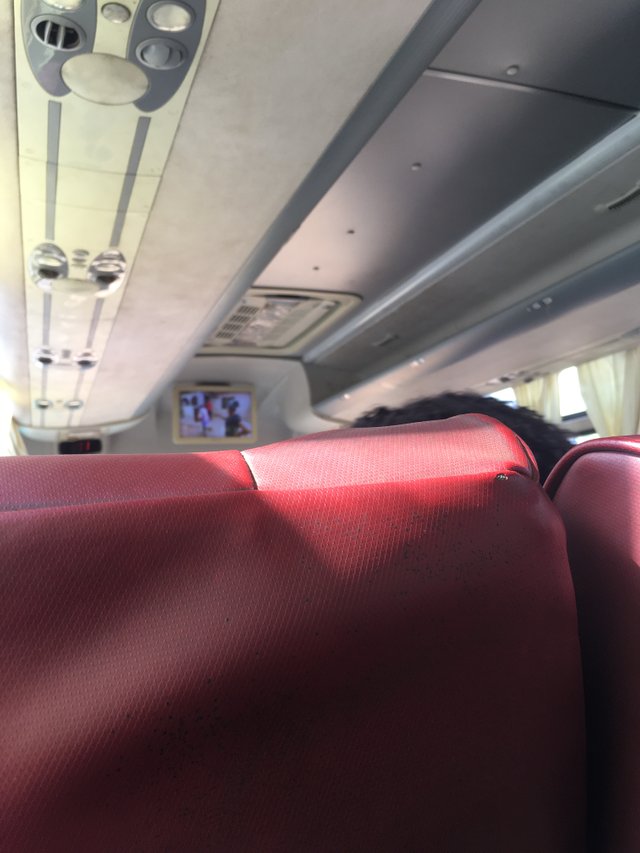 In the bus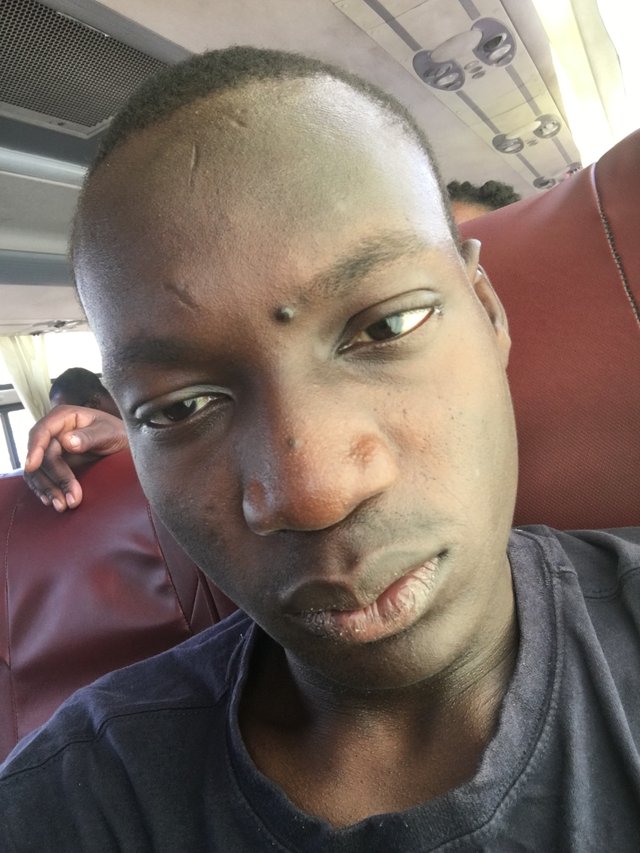 Jus woke with the stomach ache
When we got there, the driver stopped for us to ease ourselves and get something to eat. So I used that opportunity to free myself.
We got to Kumasi at 3:40 pm. So I had to buy Obuasi ticket and offload my luggage into the Obuasi bus. So I was tired and exhausted. We set off for Obuasi at 4:30pm, so by 6:30pm we have to be in Obuasi; cause it's a 2 hours journey.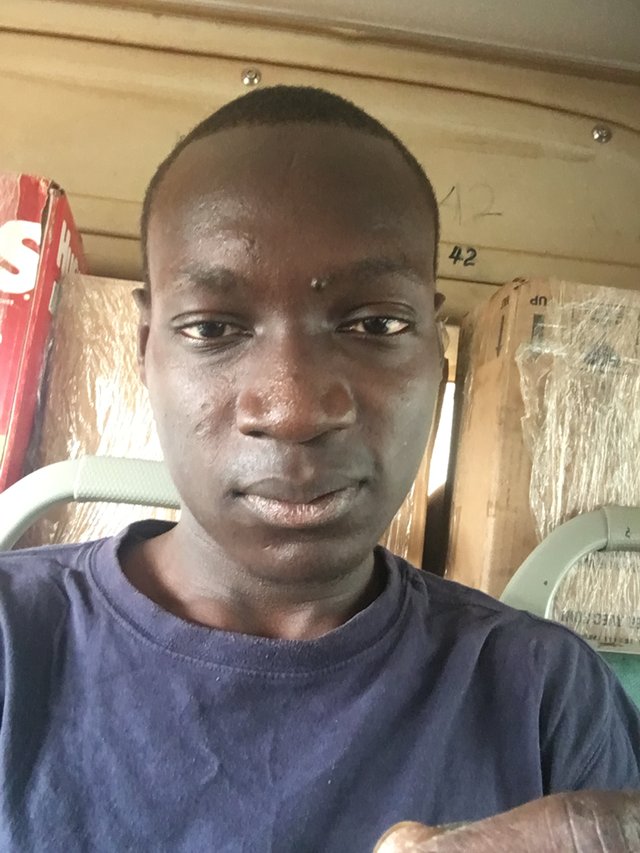 Was exhausted in Kumasi, as I offload my luggage into Obuasi bus
We alighted in Obuasi at 6:50pm. I called my roommate to come and help me, but his number wasn't reachable. So I carried everything home, cause we aren't far from the Obuasi Metro Mass.
When I got home, I prayed all the prayers that I owed, took my bath. After which I took some food.
I went to visit some friends, cause they are the other family.
That's how my day went, the journey was stressful; but I thank God.
Thank you for the time and attention. I really appreciate.