Authoritarian regimes use bitcoin to launder their crimes. // Los regímenes autoritarios utilizan bitcoin para lavar sus crímenes.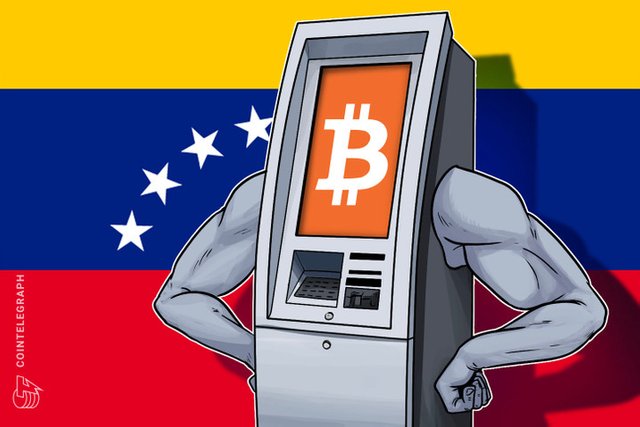 Souce/Fuente
Hello friends, I begin by saying that the DEA is pursuing those involved in drug trafficking, in Mexico, in Venezuela with the socialist regime that has been accused so much by the North American justice of carrying out this type of illegal activities. the DEA warns about the actual use of bitcoin ATMs.
It is very curious that in the last hours images of bitcoin ATMs appeared on social networks and we already understand the real meaning then, let's first make an introduction and understand why this is related to the socialist regime, in 2020 the cartels of the drug trafficking increased their money laundering operations through these machines, the DEA warned that the drug trafficking industry turned bitcoin ATMs to move illicit money, remember that bitcoin is far from banking, this law of the states for Therefore, it is very difficult to track down those who carry out the type of activities that are related to drug trafficking and money laundering.
Hola amigos, comienzo diciendo que la DEA anda con una persecución detrás de aquellos involucrados en el narcotráfico, en México, en venezuela con el régimen socialista que tanto ha sido acusado por la justicia norteamericana de llevar a cabo ese tipo de actividades ilegales, fíjense como la DEA advierte sobre el uso real de los cajeros automáticos de bitcoin.
Es muy curioso que en las últimas horas apareció en las redes sociales imágenes de cajeros automáticos de bitcoin y ya entendemos entonces el significado real, vamos a primero hacer una introducción y entender por qué se relaciona esto con el régimen socialista, en 2020 los cárteles del narcotráfico aumentaron sus operaciones de lavado de dinero a través de estas máquinas, la DEA alertó que la industria el narcotráfico se volcó los cajeros automáticos de bitcoin para mover el dinero ilícito, recordemos que bitcoin está alejado de la banca, esta ley de los estados por lo tanto es muy complicado de poder rastrear a aquellos quienes llevan a cabo el tipo de actividades que están relacionadas al narcotráfico y al lavado de dinero.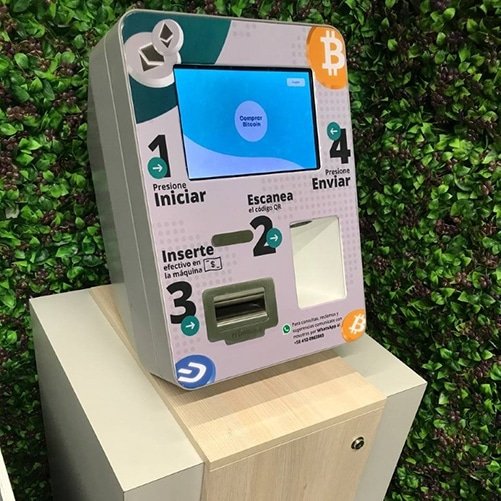 Souce/Fuente
The magnitude of this new strategy is enormous and we can see then that this has a lot to do with the appearance of ATMs in Venezuela, "the relevance in money laundering of these ATMs during 2020 grew due to the blockages of the transfers of physical money these were specially established between Mexico and the US due to the coronavirus ". Many will wonder what this has to do with Venezuela, friends because the DEA has its eye on Venezuela with this aspect in the United States there are almost 14,000 bitcoin ATMs, many regulated by anti-money laundering laws, although the idea says that despite of the regulations, the owners of these machines have no scruples in using their functions to help hide drug money "
Bitcoin ATMs in Venezuela, a country with a hyperinflation where they issue some banknotes of maximum denomination without any type of value, the one of a million that is equivalent to 50 cents, it is not equivalent to absolutely nothing, then they will be placing ATM machines of bitcoin, a bitcoin that already has a value of approximately 50 thousand dollars and is going to continue to rise.
La magnitud es enorme en esta nueva estrategia y podemos ver entonces que esto tiene mucho que ver con que aparezcan cajeros automáticos en venezuela, "la relevancia en el lavado de dinero de estos cajeros durante el año 2020 creció debido a los bloqueos de las transferencias de dinero físicas estos fueron especialmente establecidas entre México y EE.UU. debido al coronavirus". Muchos se preguntarán qué tiene que ver esto con venezuela, amigos porque la DEA tiene el ojo puestos sobre venezuela con este aspecto en estados unidos hay casi 14.000 cajeros automáticos de bitcoin, muchos regulados por leyes antilavado de dinero aunque la idea dice que a "pesar de las regulaciones los propietarios de estas máquinas no tienen escrúpulos en utilizar sus funciones para ayudar a ocultar el dinero producto de la droga"
Cajeros Automáticos de bitcoin en venezuela, un país con una hiperinflación donde emiten unos billetes de máxima denominación sin ningún tipo de valor alguno, el de un millón que equivale como 50 centavos, no equivale absolutamente nada, van entonces a estar colocando máquinas cajeros automáticos de bitcoin, un bitcoin en que ya tiene un valor de aproximadamente 50 mil dólares y va a seguir subiendo.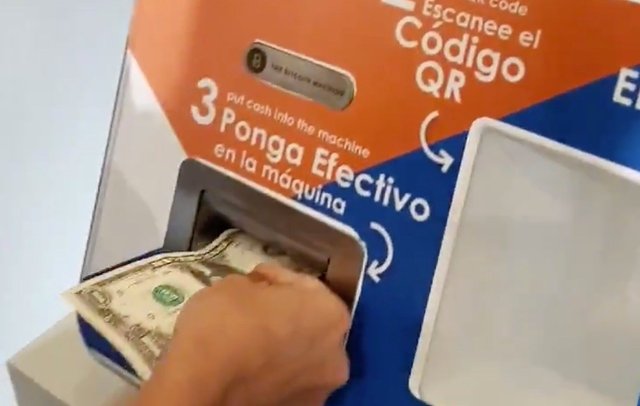 Souce/Fuente
In the networks they reported the start-up of two new bitcoin ATMs in Caracas, these teams allow buying bitcoin with dollars in cash, "both teams belong to the company Criptobayern, this firm provides the payment gateway to various businesses so that they can be made everyday purchases with cryptocurrencies "
"Since 2019 in Venezuela, several of these bitcoin ATMs have been installed both in Caracas and on the island of Margarita within the commercial premises of Traki, Sigo and Ratán, these artifacts are located" they know why the southern command is so attentive with this issue, because obviously with international sanctions, with the blockades that have been imposed on members of the socialist regime, it may be that they are potentially using this method to try to receive or send money from very dark origins.
The regime carry out transactions with companies and countries that cannot be sanctioned when using cryptocurrencies and cannot be basically identified, friends, this is very serious, this is very important because then the DEA has its eye on this type of method to evade international sanctions obviously also to prevent money laundering carried out by these criminal groups.
En las redes reportaron la puesta en funcionamiento de dos nuevos cajeros automáticos de bitcoin en caracas, estos equipos permiten comprar bitcoin con dólares en efectivo, "ambos equipos pertenecen a la empresa Criptobayern esta firma provee la pasarela de pagos a diversos comercios para que puedan realizarse las compras cotidianas con criptomonedas"
"Desde el 2019 en venezuela se han venido instalando varios de estos cajeros automáticos de bitcoin tanto en caracas como en la isla de margarita dentro de locales comerciales de Traki, Sigo y Ratán, están ubicados estos artefactos" saben porque el comando sur están tan atentos con este tema, porque obviamente con las sanciones internacionales, con los bloqueos que le han impuesto a los miembros del régimen socialista puede ser que estén utilizando potencialmente este método para intentar recibir o enviar dinero dinero de orígenes muy oscuros.
El régimen llevar a cabo transacciones con las empresas y países que no puedan ser sancionados al utilizar cripto monedas y no puedan ser básicamente identificados, amigos esto muy grave, esto es muy importante porque entonces la DEA le tiene puesta el ojo a este tipo de métodos para evadir las sanciones internacionales obviamente también para evitar el lavado de dinero que llevan a cabo estos grupos criminales.