RobiniaSwap native RBS token entered positive trend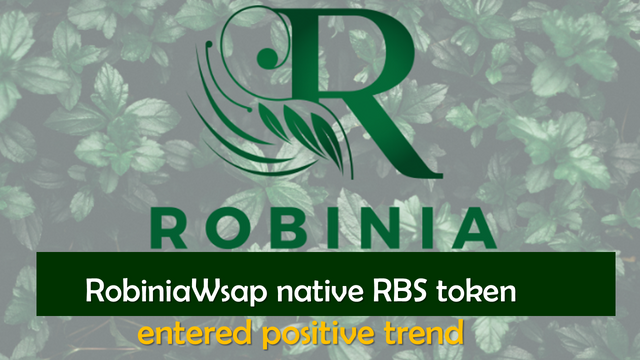 Introduction
The RobiniaWsap platform since its official launch of its native token has been showing good positive momentum in price action, this according to its daily trading volume and market capitalization.
This good performance is related to the fact that RobiniaWsap retains a decentralized pricing mechanism, without the need for an order book, just like any platform running on DeFi.
Now, if we add to the good initial performance of RobiniaWsap that in the last 24 hours its RBS token rose more than 40%, it is undoubtedly a good performance and everything seems to project some financial stability above $0.2, which from my point of view is a good area to trade.
The market capitalization in USD has risen to 302,524 dollars, the total minted amounted to 1,146,093 while the total burned stood at 119,796 with a supply in circulation of 1,026,297.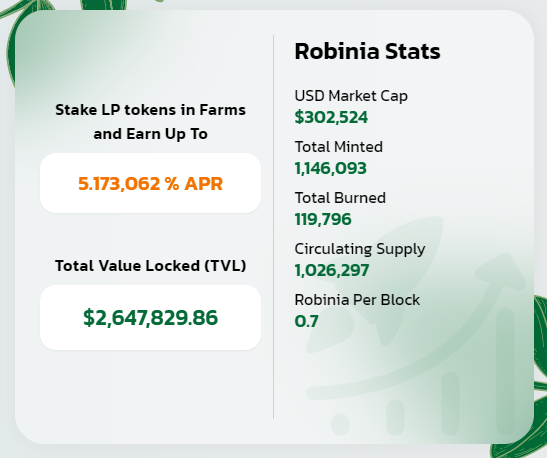 ---
According to these data, the market capitalization continues to grow steadily, a very positive element that begins to position RobiniaWsap within the DeFi world.
At the time of writing, the total value locked (TVL) was $2,647,829.86, if you are interested in buying RBS or want more information on this interesting token follow this link to RobiniaWsap.

OBSERVATION: