Macrophotography The Little Frog Who Sleeps All Day. ♥♥ Macrofotografía La Ranita que Duerme todo el Día.
Hello Steemians friends…
In my daily quest to capture a good photograph, it has become usual to get little frogs like this one; that compared to the one in a past post this one is a little smaller.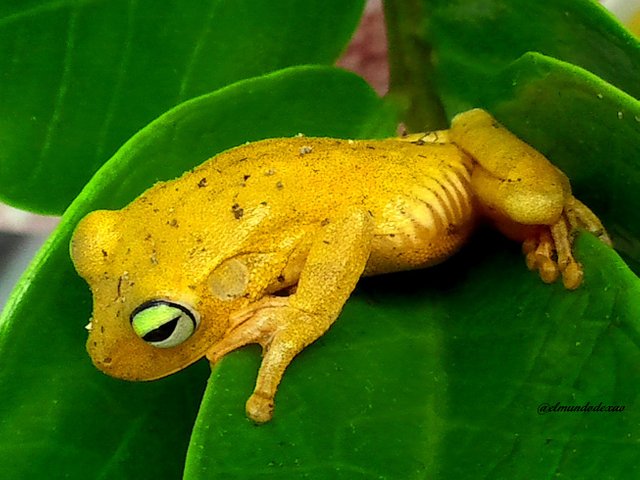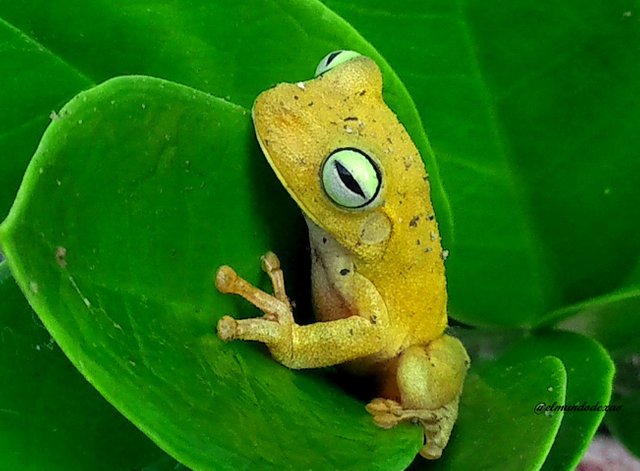 This type of frog is very active at night, I have already seen them jumping around the garden as it begins to get dark.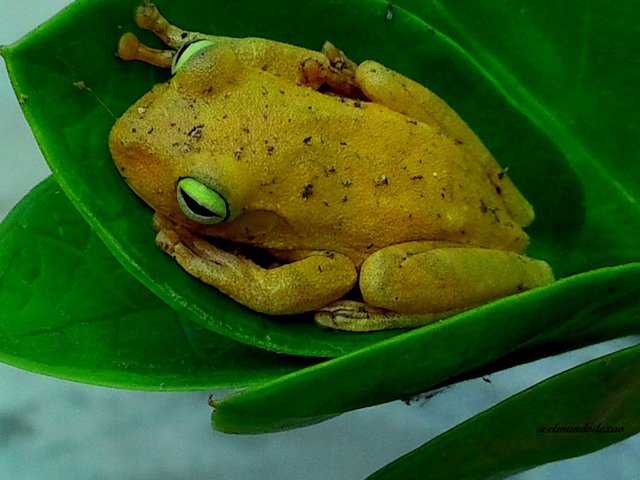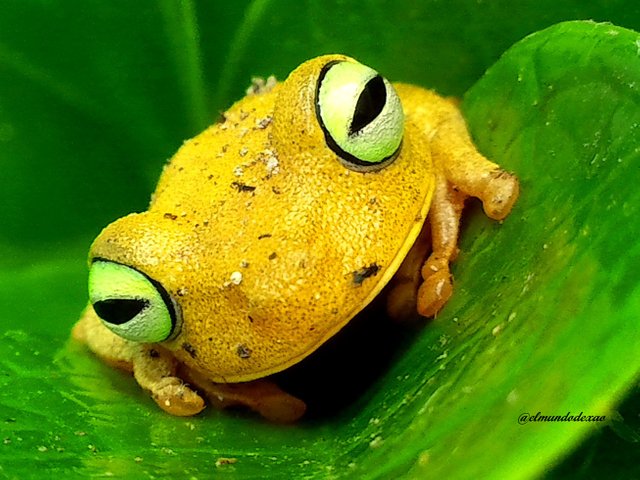 I took these photos in broad daylight and the little frog was sleeping when I found her and despite the fact that I was bothering her to pose for my photographs, she was very calm and even fell asleep while I was there.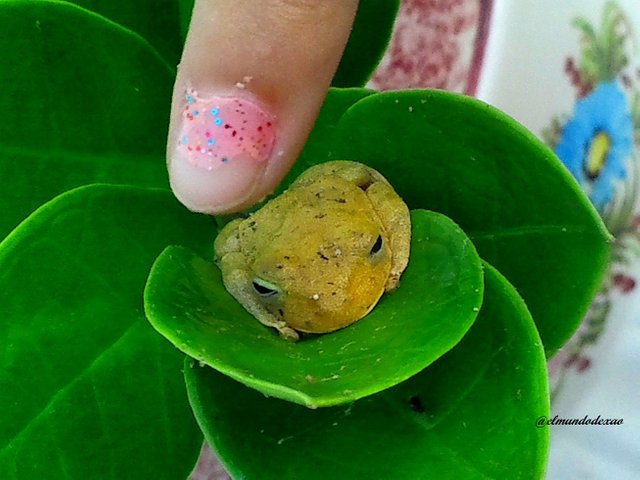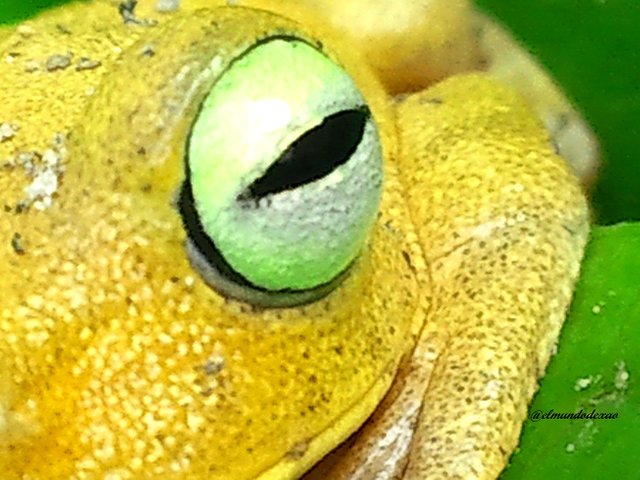 I am surprised to find frogs at this time since it has been several days without rain and everything is very dry, possibly because we water the plants almost daily.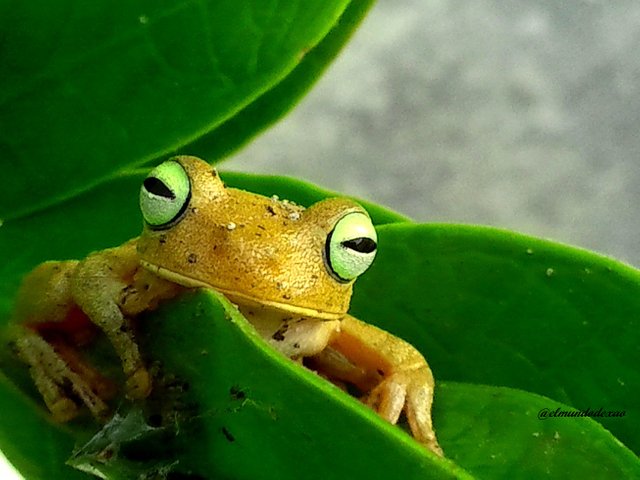 Photo Source: Own photos captured with a Síragon camera.
Modified size: With the Paint Program.
Thanks for visiting my blog... Ah! Don't forget to vote, reesteemear and comment.
Traducido con / Translated with:


Hola amigos Steemians…
En mi búsqueda diaria para capturar una buena fotografía se ha hecho usual conseguir ranitas como esta; que en comparación con la de un post pasado esta es un poco más pequeña.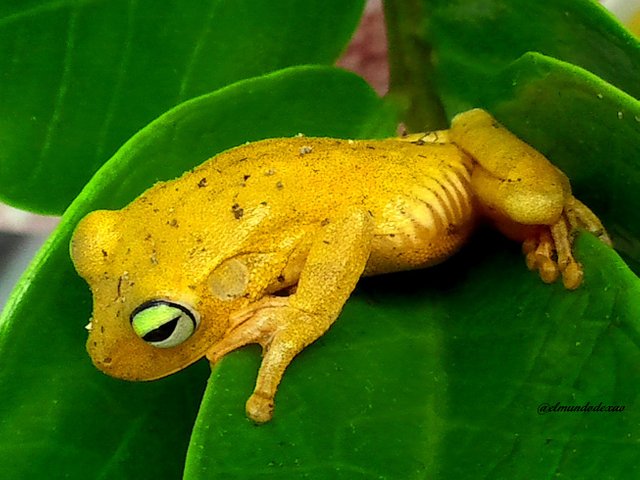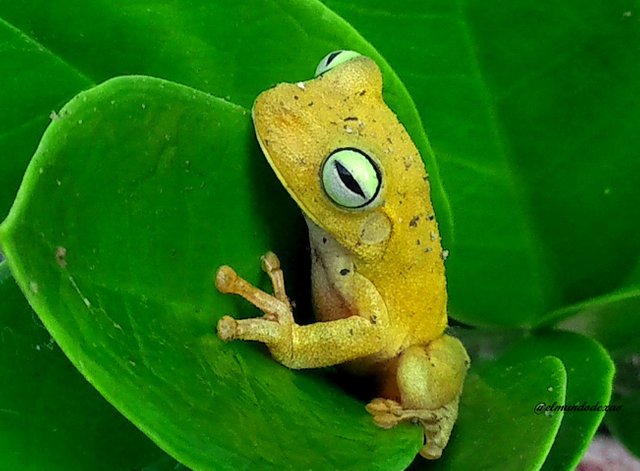 Este tipo de rana es muy activa en la noche, ya las he visto saltando por el jardín en lo que comienza a oscurecer.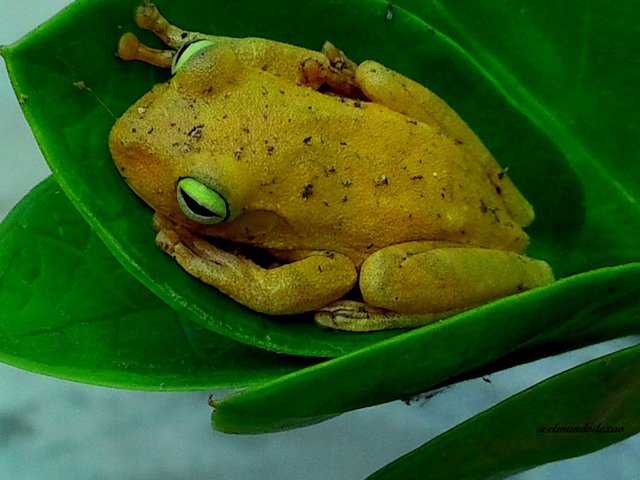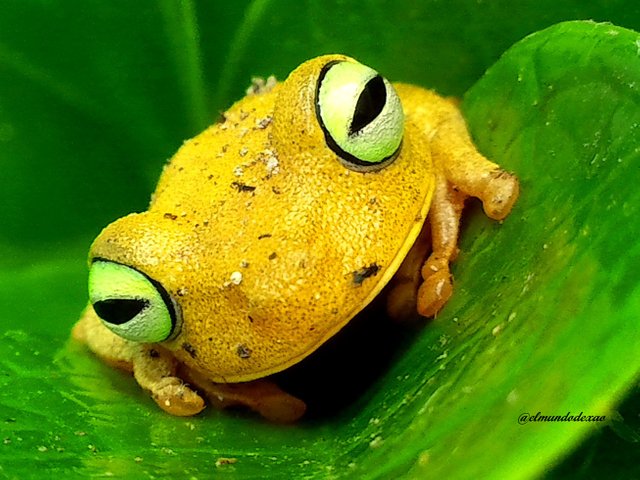 Estas fotos las obtuve en pleno día y la ranita estaba durmiendo cuando la encontré y a pesar que la estuve molestando para que posara para mis fotografías estaba muy tranquila y hasta se quedaba dormida mientras yo estaba allí.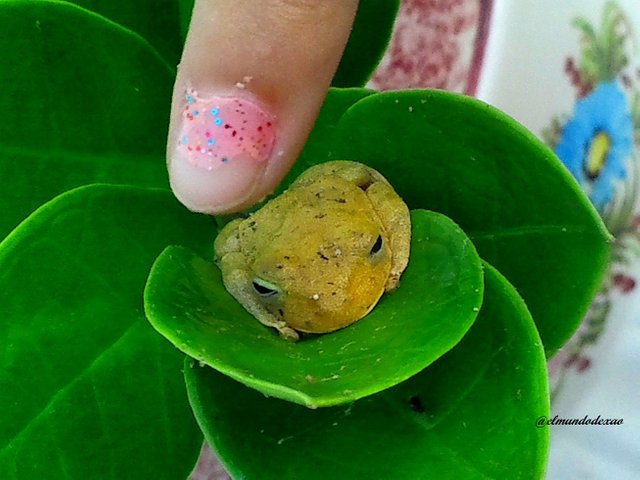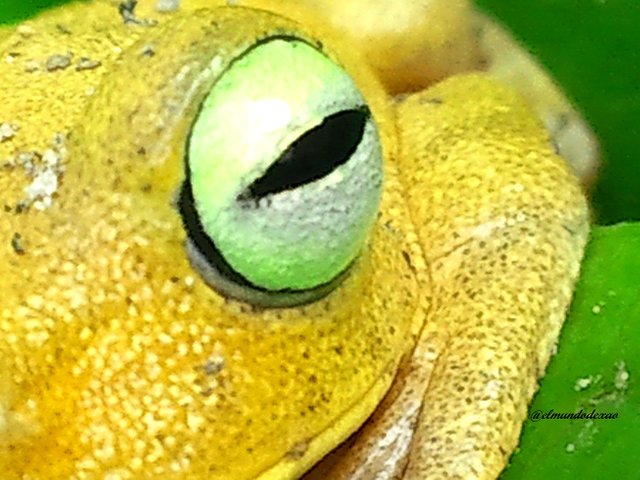 Me sorprende encontrar ranas en esta época ya que tiene varios días sin llover y todo está muy seco, posiblemente sea porque regamos las plantas casi a diario.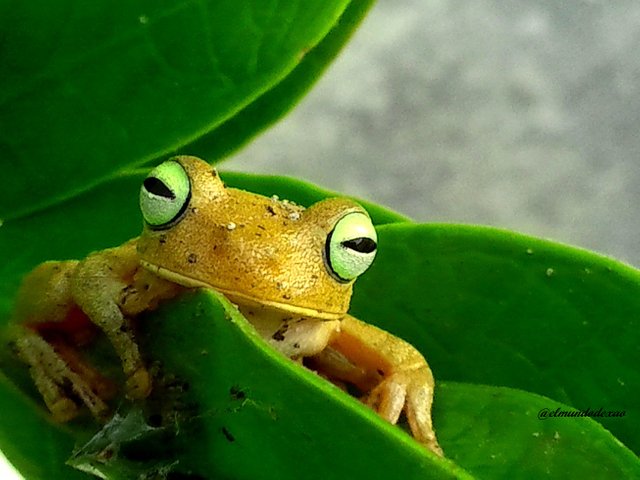 Fuente de Fotos: Propias capturadas con una cámara Síragon.
Modificado el tamaño: Con el Programa Paint.
Gracias por visitar mi Blog… ¡AH! No se olvide de votar, reesteemear y comentar.