Macrophotography The Little Frog's Visit # 2. ♥♥ Macrofotografía La Visita de la Ranita # 2.
Hello Steemians friends…
☺☺☺
Hola amigos Steemians…
A few days ago I published some photos of a little frog's visit to my garden; today I share with you some other photos of that same day. Also here I show you how dangerous it can be to walk in the garden for this little frog.
Hace algunos días publique unas fotos de la visita de una ranita a mi jardín, hoy les comparto otras fotos de ese mismo día. Además aquí les muestro lo peligroso que puede resultar pasear por el jardín para esta pequeña ranita.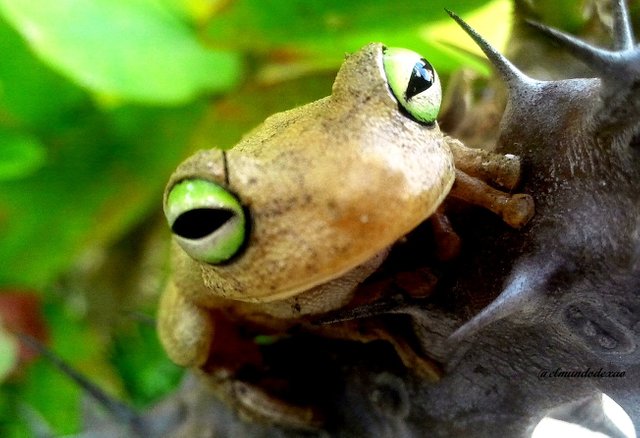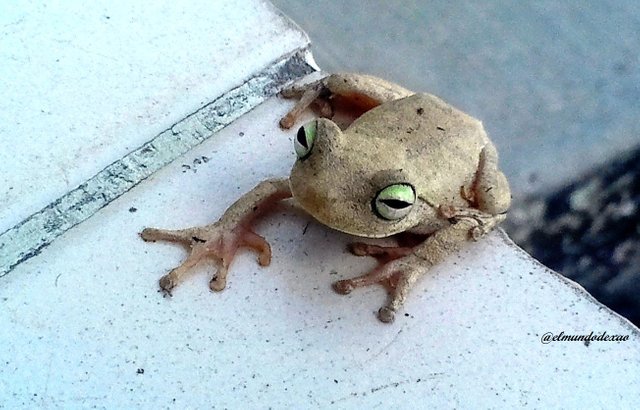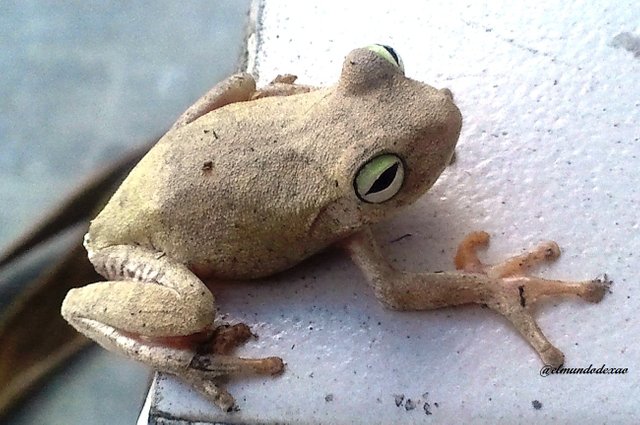 At first she was just jumping and posing for pictures, but after a while she chose a very dangerous path for herself and wandered through some very sharp spikes.
Al principio solo saltaba y posaba para las fotos, pero luego de un rato opto por escoger un camino muy peligroso para ella y se adentró entre púas muy afiladas.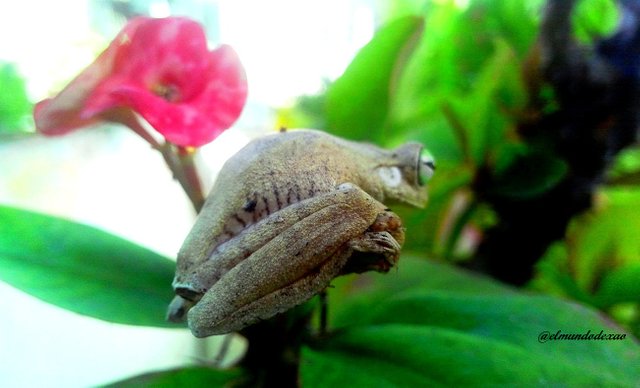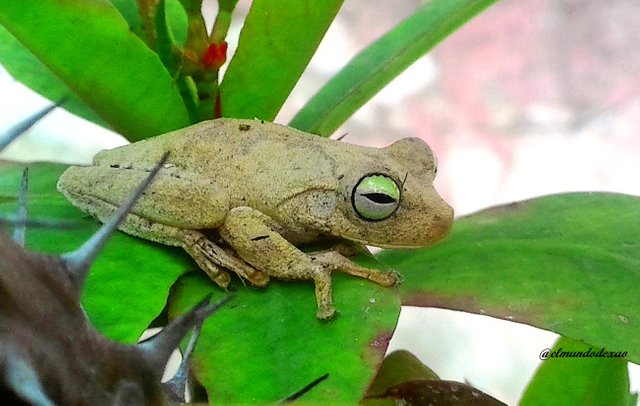 Here I understood a saying that goes like this; "What is the fault of the stake if the toad jumps and gets stuck" because here we can clearly see that the frog can get injured and before that happens I managed to take some pictures and then help it to get out of that problem.
Aquí entendí un refrán que dice así; "Que culpa tiene la estaca si el sapo salta y se ensarta" pues aquí podemos ver claramente que la ranita puede salir lesionada y antes de que eso pase logre sacar algunas fotos y luego la ayude a salir de ese problema.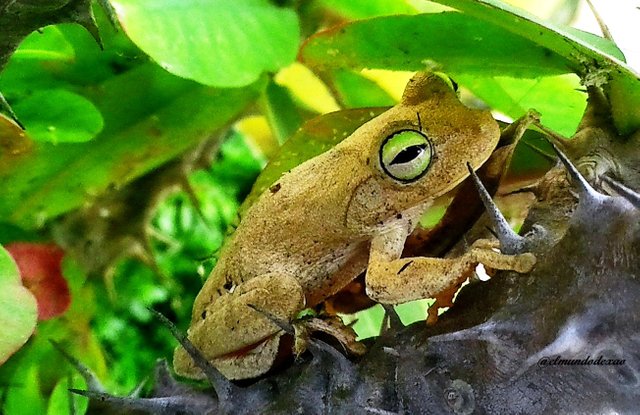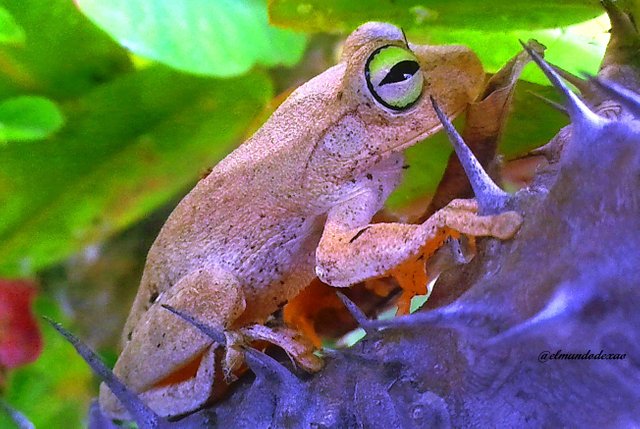 Photo Source: Own photos captured with a Síragon camera.
Modified size: With the Paint Program.
Fuente de Fotos: Propias capturadas con una cámara Síragon.
Modificado el tamaño: Con el Programa Paint.
Thanks for visiting my blog... Ah! Don't forget to vote, reesteemear and comment.
Gracias por visitar mi Blog… ¡AH! No se olvide de votar, reesteemear y comentar.
Translated with: