I just turned my Sketchbook cover to Steem-branded, with a stylish texture and a portrait.
Hi friends,
I am back with a new idea which I just used to change my sketchbook back cover to steem-branded. I mean I dedicated my whole sketchbook for steemit, so I changed its cover to a new one with a portrait on it and a steem logo too.
Here itself is my creation
---
---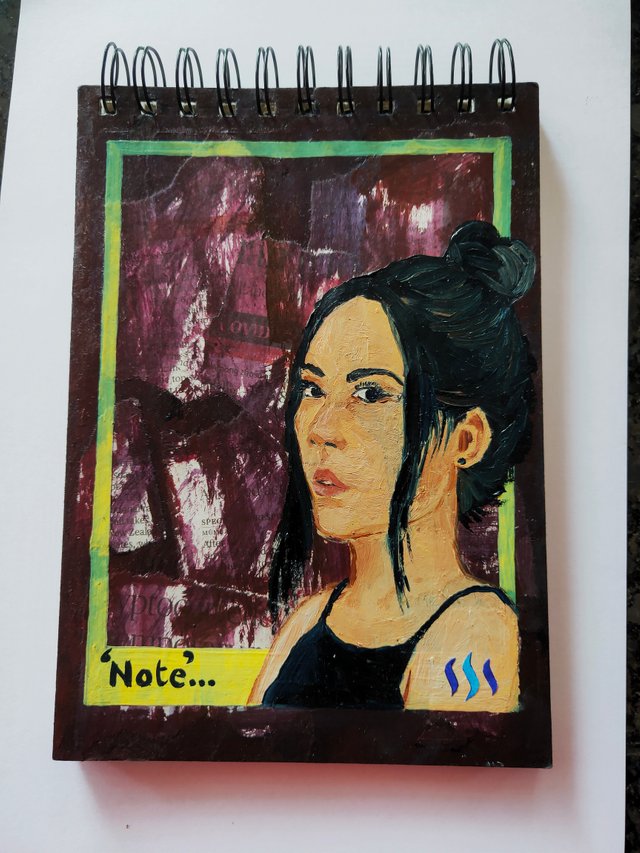 ---
---
You can also do this to make new cover pages with the portraits of yourself/the one you loved or even other paintings.
I will explain how I made this. Before that I would like to thank Mr.Will sudding, an artist on instagram who used this technique and inspired me to make this one.
Materials used
I needed a variety of materials for making this one. And those were,
Pencils
Newspaper
Sketchbook/ book cover page
Gum
Scissors
Acrylic paints
Oil paints
Brush
---
---
Process if making
Step.1
First I took the newspaper and selected some news part and get those into small pieces of paper.
Step.2
Then I took the cover page of my sketchbook on which I was going to work.
You could also adopt this methode on any surface on which you wish to make a portrait with some stylish textures.
Step.3
I painted the cover page with a mix of blue and red acrylic paint.
Then I used gum to fix the paper pieces randomly ove the surface. After that I used same acrylic mixture over the paper pasted as a thin layer. This was to get a stylish texture iver the surface.
Step.4
Then I used a mixture of yellow and white acrylic paints and created a border with non uniform structure and margine on it.
So the first half of the total process ended here.
Now we could start painting the portrait or any scene on the cover page with respect to your wish.
I chose to draw a model portrait on it.
Mixing of oil paints for making portrait

Step.4
After mixing the colors on a pallet I started drawing directly on the surface. And finished the drawing in following steps.
Step.5
Finally I got the result of portrait drawing like this.
---
---
---
---
---
Step.6
Then I needed to make a steem logo on the surface. So I used bright acrylic colours to draw a logo on a bright side of the page. I was hoping the bright background will give it more visibility.
---
---
So that was my whole creation.
I took a selfie with the art work here.
And here I made a gif picture for a quick understanding of the whole process.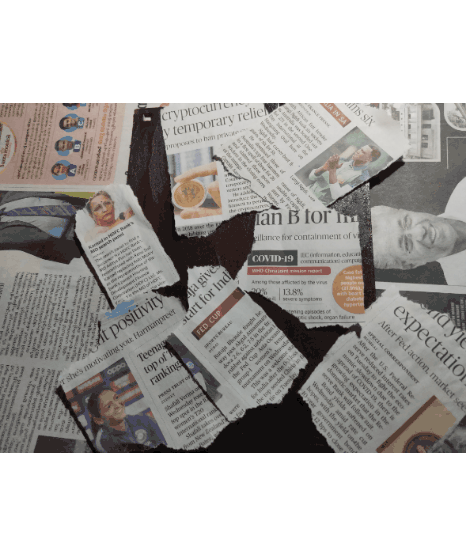 So that's all for today.
You could try this too not only for making cover pages, but also for creating nice portraits with stylish textured background for gifting purposes.
I hope you all liked my work.
I will be creating more contents like this in future too.
You could find more art- related contents on my profile which you can access easily here - artographer

Let's connect on
I am very happy to say this that this community is growing much faster with a collection of original artists with zero plagiarism contents. Thanks for @crearte and @roseri and other moderators for giving us a wonderful space with different ideas.
---