Macrophotography: Sumatran Tiger Moth (Amata Huebneri)
Hey photography lovers! Here I have some macro images that I want to show you.
The tiger moth or in entomology is named Amata huebneri, a species of moth in the genus Amata of the Eribidae family.
It is also sometimes called the wasp moth because most of these species have the same camouflage behavior that wasps do.
Camouflage allows them to be protected from attacks by predators such as birds and other animals.
This species is commonly found in Southeast Asia, as well as in Northern Australia.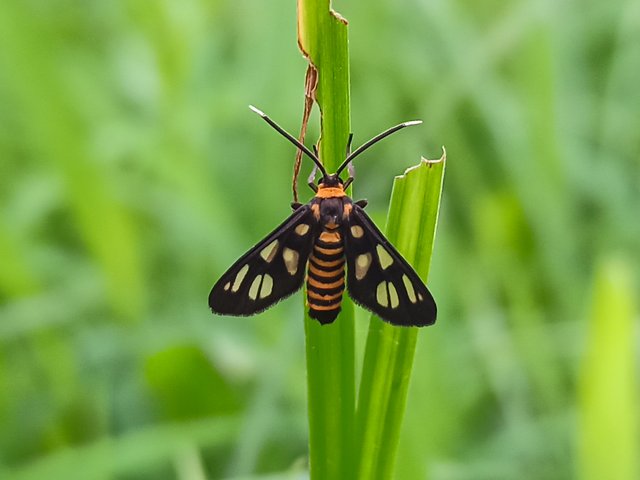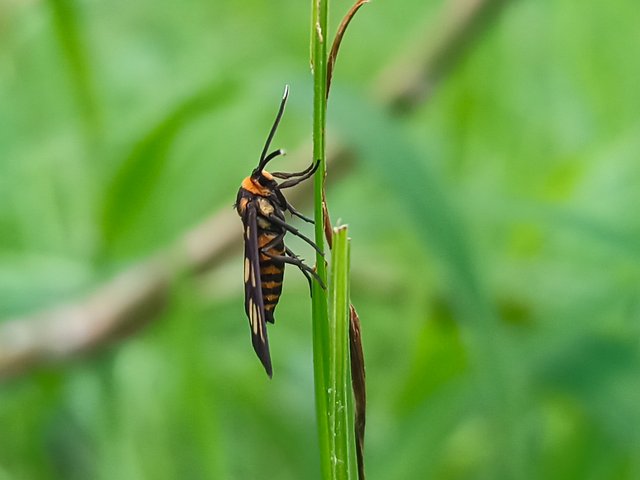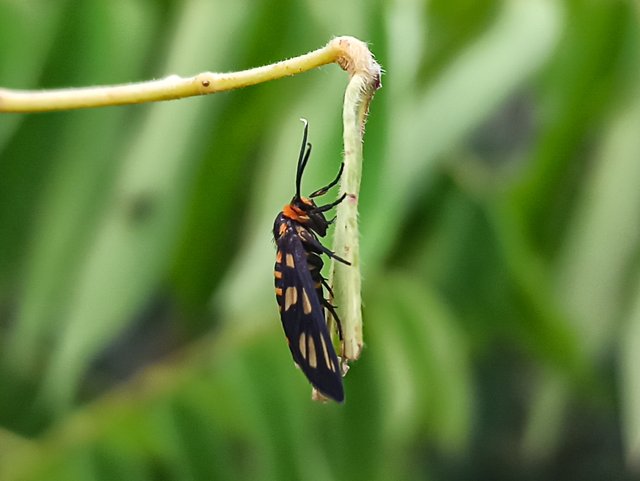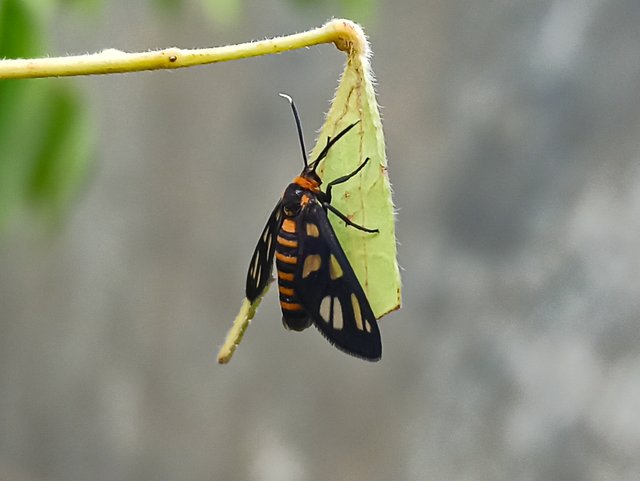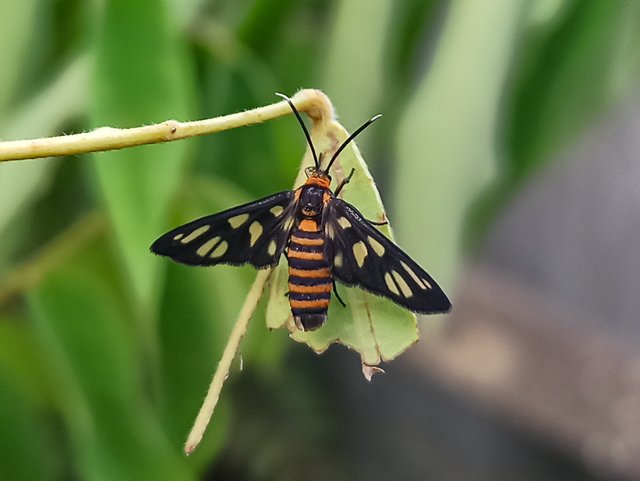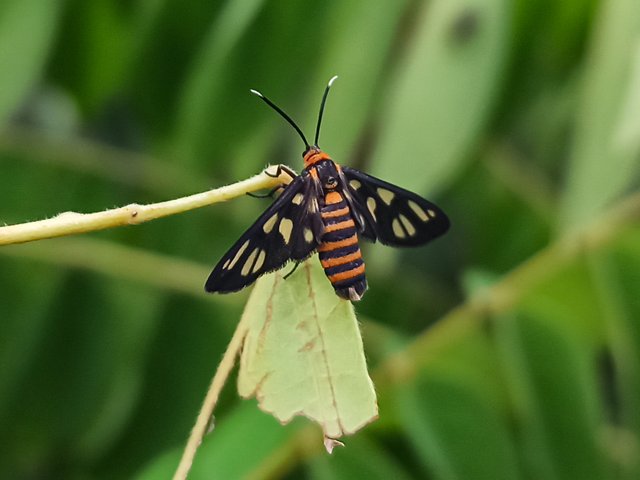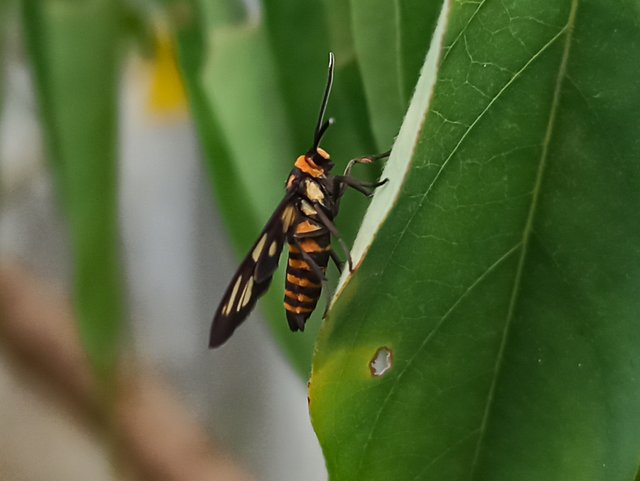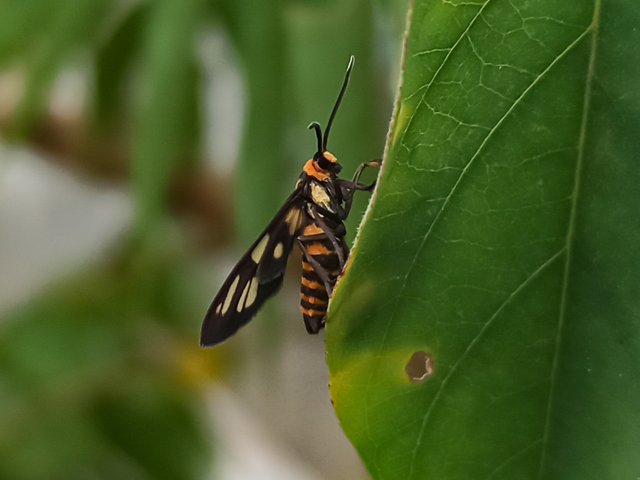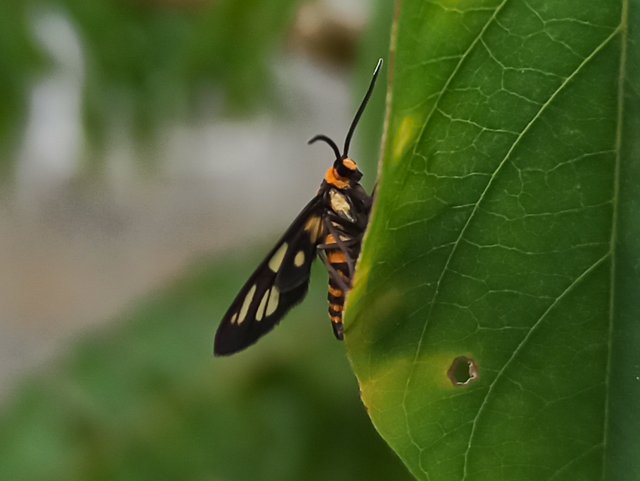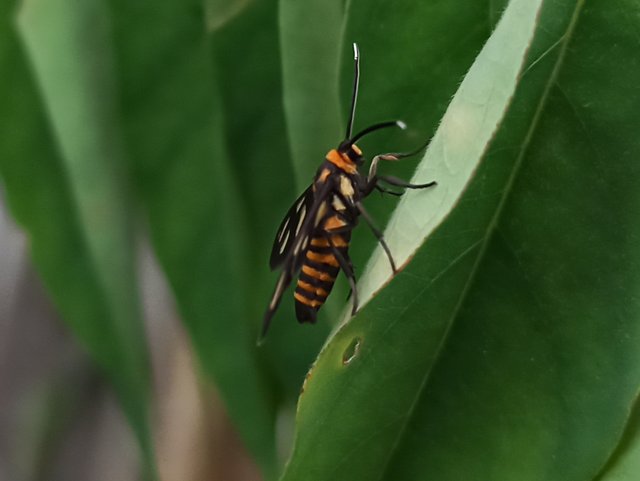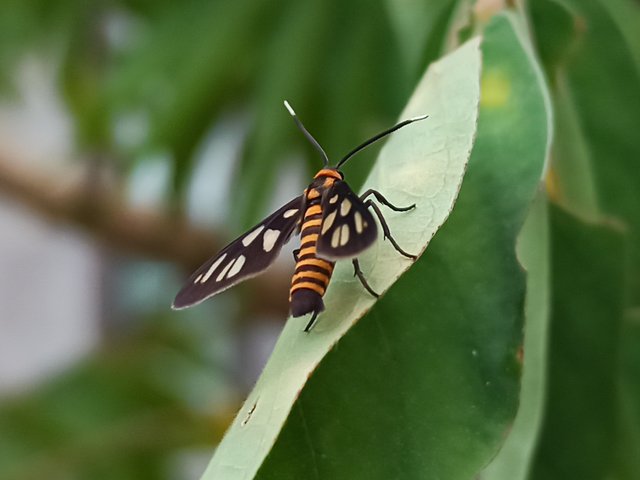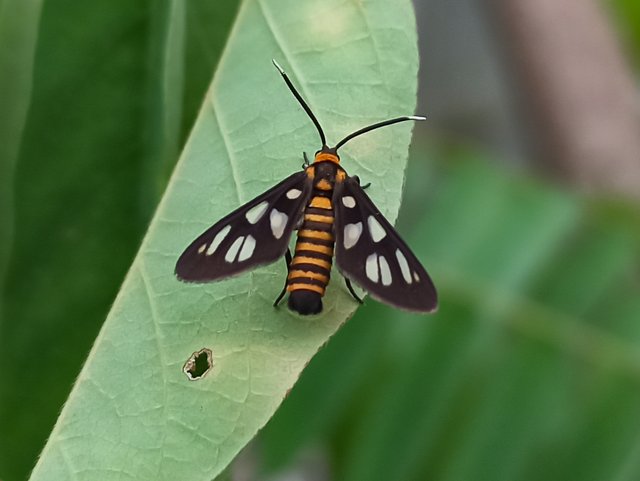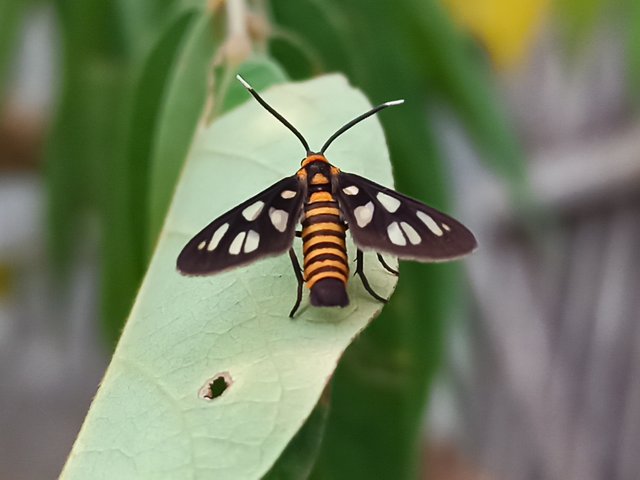 | Camera | Xiaomi Redmi Note 8 Pro |
| --- | --- |
| Category | Animal Photography |
| Processed | Adobe Lightroom |
| Location | Lhokseumawe, Aceh, Indonesia |
| - | - |
Thank you for stopping by