Now we know why the Japanese lunar module Hakuto-R failed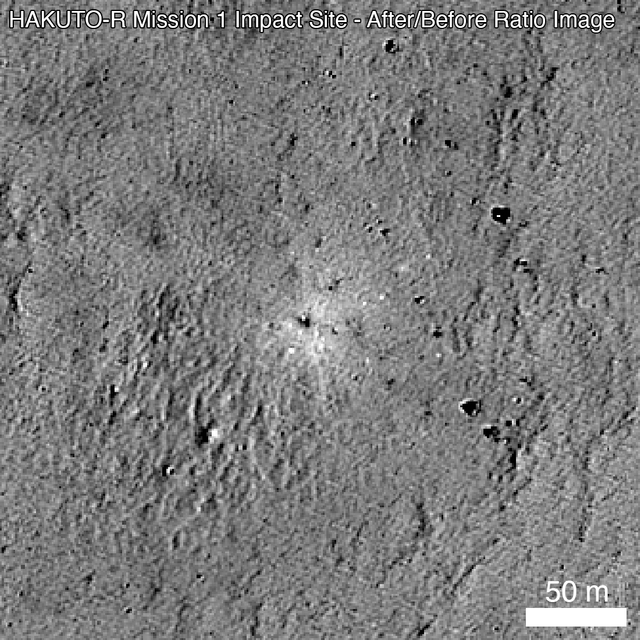 (NASA's Goddard Space Flight Center/Arizona State University https://bit.ly/43r8TXs)
The Japanese company ispace announced the results of the investigation into what caused the crash on the moon of its Hakuto-R lander.
They found that the module fell due to an error in determining the height associated with incorrect operation of the onboard software that controlled the descent to the moon.
Hakuto-R was launched in December 2022 and reached lunar orbit in March 2023.
It carried the cameras of the Canadian company Canadensys Aerospace, the first Arab lunar rover Rashid and the transforming robot SORA-Q.
The module tried to land inside the Atlas crater in the northeastern part of the visible side of the Moon on April 25.
However, it was not possible to establish contact with it and the team assumed that the lander crashed on the Moon due to lack of fuel.
In mid-May, the LRO lunar orbiter detected at least four visible debris and bright trails in the module landing region.
---
---
THE REASONS
On May 26, ispace presented the final results of the telemetry analysis from the HAKUTO-R board.
At the beginning, the descent went according to plan.
However, in its final part, when the module was moving at a speed of less than one meter per second and was at an altitude of five kilometers from the surface of the moon, its control system considered that the landing had been completed.
The engines continued to run until the fuel ran out and the module fell to the moon.
The most likely reason for the incorrect altitude estimate was the incorrect operation of the software that controlled the flight.
As the module moved towards the planned landing site and flew over a large cliff, the correct altimeter data seemed to be erroneous to the control system.
After that, it began to filter them, which ultimately led to the crash.
Sources:
---
---
Wanna relax, sleep or improve your focus?
Check this rain sound video: https://bit.ly/rainsfocus
---
---