By 2050, 840 million people will suffer back pain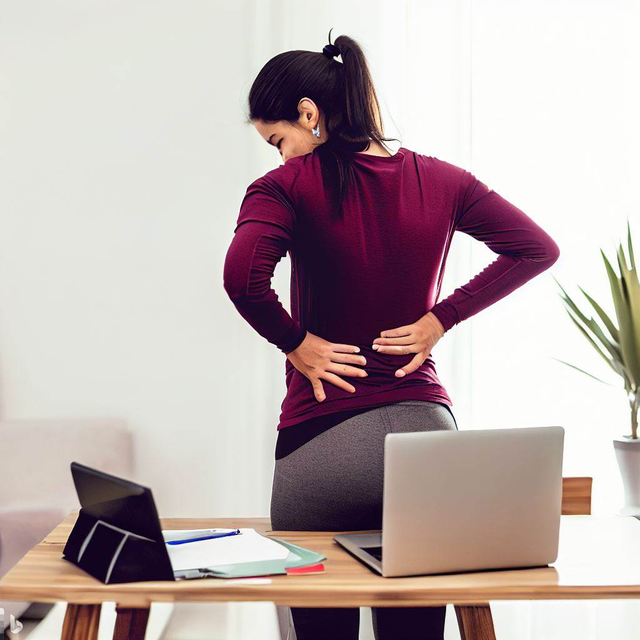 (Image created with Bing AI)
In 2020, more than half a billion cases of low back pain were reported by doctors worldwide.
This health disorder remains one of the leading causes of temporary and total disability worldwide.
More than 800 million people worldwide will suffer from low back pain by 205.
According to previous reports from the Global Burden of Disease, Injury and Risk Factors (GBD) Study, low back pain is one of the leading causes of temporary and permanent disability in most countries.
Despite their risks, treatments of questionable effectiveness continue to be used around the world: bed rest, opioids, or injections into the spine.
At the same time, the use of ineffective treatments can slow down recovery and increase the risk of disability in the long term.
---
---
THE STUDY
Now a team of the University of Sydney prepared a report on the global burden of low back pain and its change over 30 years from 1990 to 2020.
In this case, back pain was understood as pain in the back of the body from the lower edge of the 12th rib to the lower gluteal folds, which lasts at least one day, with or without irradiation to the legs.
In 2020, the number of cases of low back pain worldwide was estimated at 619 million; over 30 years, this figure has increased by an average of 60.4%.
The prevalence of back pain in 2020 was 7,460 cases per 100,000 people, a decrease of 10.4% since 1990.
The highest age-standardized prevalence of low back pain per 100,000 people was found in Central Europe (12,800), followed by Eastern Europe (11,200) and Australasia (11,100).
The lowest prevalence was noted in East Asia (5430).
The countries with the highest age-standardized prevalence rates per 100,000 people were Hungary (14,000), followed by the Czech Republic (13,100).
The countries with the lowest prevalence were the Maldives (5,050) and Myanmar (5,090).
The largest decrease in prevalence in 30 years was in China (19.4%), and the largest increase in prevalence occurred in Sweden.
Globally, women were more likely to suffer from back pain than men regardless of age, although differences were more marked in older age groups (over 75).
In 2020, 38.8% of the average number of years of working life lost due to back pain was mediated by 3 modifiable factors:
occupational ergonomic factors
smoking
high body mass index
Based on projected population changes, by 2050 the total number of cases will increase by 36.4% to 843 million.
This increase can be affected by both the identified risk factors and incorrect approaches to diagnosis and treatment.
However, according to the scientists, they had many difficulties in obtaining data from different countries, because of which the representativeness of some data may suffer.
In any case, this report should draw public attention to the burden of low back pain and its impact on economic processes, since this diagnosis leads to disability.
Sources:
---
---
Wanna relax, sleep or improve your focus?
Check this rain sound video: https://bit.ly/rainsfocus
---
---
#science #health #pain #opioids #backpain #steemexclusive #nftmc