A Steem essay discusses electricity, electric charges, and electric fields; An article tells us more about Moxie, a $1500 educational robot that will begin shipping in the fall to help kids with social and cognitive development; A discussion of technologies that are gearing up to protect privacy while providing an exit strategy from COVID lockdown; Researchers discuss the future of blockchain in industry; and Microsoft begins phasing out support for 32-bit Windows
---
Curating the Internet: Science and technology digest for
May 17, 2020
Administrivia
Experimental: Please leave a relevant and substantive reply to this post in order to be considered for a gratuity from @penny4thoughts after the post pays out.
---
Fresh and Informative Content Daily: Welcome to my little corner of the blockchain
| | |
| --- | --- |
| | Whatever gets my attention |
Links and micro-summaries from my 1000+ daily headlines. I filter them so you don't have to.
First posted on my Steem blog: SteemIt.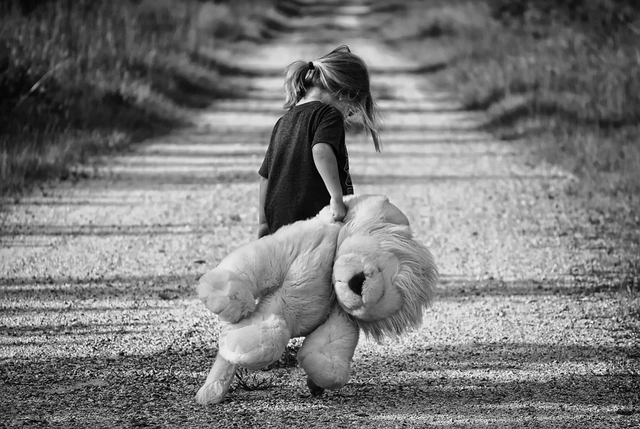 pixabay license: source.
Steem @tomlee:Let's Talk About Electric Charge, Electricity and Electric Field - This essay begins with a brief overview of the history of electricity, then moves on to describing electrostatics and defining an electric charge. Building on that, it discusses the structure of matter, where atoms consist of protons, electrons, and neutrons, and how the motion of particles can lead to an induced charge. Finally, it introduces Coulomb's Law and uses that to describe the nature of an electric field. (A 10% beneficiary setting has been applied to this post for @tomlee)


Moxie is a $1,500 robot from an Amazon-backed startup that can have conversations with kids to help them learn — take a look at how it works - A California startup called, Embodied has announced that their $1,500 Moxie robot is available for preorder with a deposit of $50. The robot is designed to teach social skills to children between 5 and 10 years of age, and it can listen, interact, and recognize people. In order to accomplish this, the robot is able to process and respond to normal conversation, and even maintain eye contact and display appropriate facial expressions. In order to help children develop emotionally and intellectually, the robot helps children to practice a different theme each week. Themes include ideas like friendship and empathy, and the practice is accomplished by issuing missions to the children. The missions could be reading, drawing, meditating, or holding conversations with parents and friends. In addition to recognizing people, the device can also recognize objects like drawings or books. In addition to the $1,500 purchase price, parents who purchase the 7 pound/15 inch robot also need to buy a $60 per month subscription to the "Moxie ecosystem". This subscription provides access to an app that can be used for tracking mission progress and overall development on the various themes. Moxie was previously covered in Curating the Internet: Science and technology digest for May 1, 2020

Here is a promo video from that post:





The first robots are scheduled to ship in the fall.



Looking to Big Data, AI for COVID-19 Shutdown Exit Strategies - As the COVID-19 pandemic circles the globe, certain aspects begin to follow a pattern. After the virus arrives, governments respond with surveillance techniques like temperature monitoring and contact tracing applications, but these responses raise privacy concerns. Against this backdrop, Oxford modelers assert that the virus spreads too fast to be constrained by traditional contact tracing techniques, but that it could be constrained if enough people (60% or more) opt-in to the use of automated contact tracing applications. To accomplish this without breaching anyone's privacy, the TCN Coalition was formed. The group has developed an open source protocol specification for anonymized contact tracing. The protocol makes use of Blue Tooth Low Energy (BLE) and has now been adopted by Coalition Network, Covid Watch, and Cotect. Meanwhile, MIT researchers are also working to develop "citizen-centric" contact tracing tools, and working to use Split Learning to train machine learning models without a need to share raw data.


Blockchain's next frontier: Shaping the business model - Subtitle: As adoption of distributed ledger technology increases, companies face a handful of new challenges, from too much emphasis on technology to professional services' guidance. - Here is the opening paragraph

The story of blockchain market adoption closely resembles the path taken by other disruptive technologies: an initial industry explores what is possible, others give form and substance to what is plausible, and the marketplace helps define what is practical. It's no longer a question of whether the technology will work—it does work. What's at play now is how each industry will tailor blockchain adoption to meet its needs.

The article notes that a maturing industry is now starting to face challenges as it proceeds with blockchain deployment in a more deliberate fashion. These challenges are categorized in five main groups. (i) Early tech-heavy focus; (ii) Multi-party operating models; (iii) Regulatory clarity; (iv) Geographic variability; and (v) Professional services guidance. Click through for more about each of the categories. In closing, the article notes that blockchain adoption is about more than just the technology, and that blockchain should not be approached in the fashion that it comes to represent a "solution in search of a problem."


Microsoft is beginning to phase out 32-bit support for Windows 10 - Starting with Windows 10 version 2004, Microsoft is going to stop offering a 32-bit version of the operating system to OEMs. As a result of this change, the vendors will not be able to produce new chips with new 32-bit CPUs. Almost all CPUs manufactured today are already 64-bit, though, and there is virtually no consumer demand for the 32-bit variety, so this is not expected to be a disruptive phase out. For now, end users will still be able to download 32-bit versions of the operating system if they purchase the 64-bit version.


---
In order to help bring Steem's content to a new audience, if you think this post was informative, please consider sharing it through your other social media accounts.
---
And to help make Steem the go-to place for timely information on diverse topics, I invite you to discuss any of these links in the comments and/or your own response post.
Beneficiaries
---
---
Sharing a link does not imply endorsement or agreement, and I receive no incentives for sharing from any of the content creators.
Follow on steem: remlaps-lite, remlaps
---