#CLUB5050: Arte y escritura/ Semana 14/ Por @solperez (15% apoyo para la comunidad)/#CLUB5050: Art and writing/ Week 14/ By @solperez (15% support for the community)
Saludos a todos los steemitas que aman el arte y la escritura. Para seguir con esta iniciativa en la que ambas se conjugan, hemos decidido traerles al pintor Iván Nikolayevich Kramskói.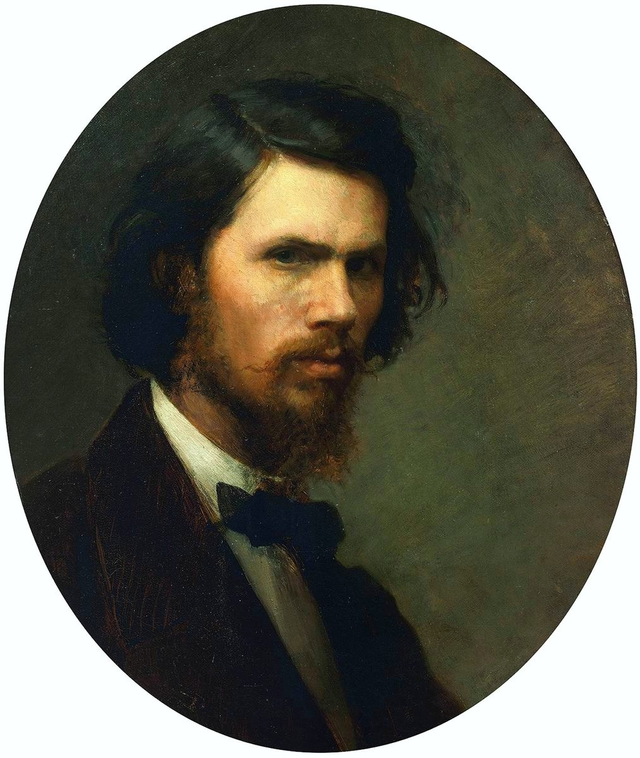 Fuente
Iván Nikoláyevich nació el 8 de junio de 1837 en Rusia. Perteneció a una familia de la burguesía local. Se formó en la Academia Imperial de la Artes de San Petesburgo, entre los años 1857 y 1863. Como estudiante cuestionó el enfoque de la Academia, lo cual motivó su expulsión de la misma, junto con otros compañeros de clases implicados.
Al poco tiempo los 14 jóvenes artistas fundaron la sociedad cooperativa de arte que se dio a conocer con el nombre de "Artel de pintores".
También fue organizador de la Sociedad de Exposiciones Artísticas Itinerantes.
Entre los años 1863 y 1868 se dedicó a enseñar a pintar.
Acogió como movimiento artístico el Realismo. Su género preferido fue el retrato. Falleció el 24 de marzo de 1887, a los 50 años de edad.
A continuación les presentaremos tres de sus obras para que usted escoja la que más los motive a escribir. La primera se llama: "Niño durmiendo", la segunda, "Herodias" y la última, "Aflicción inconsolable".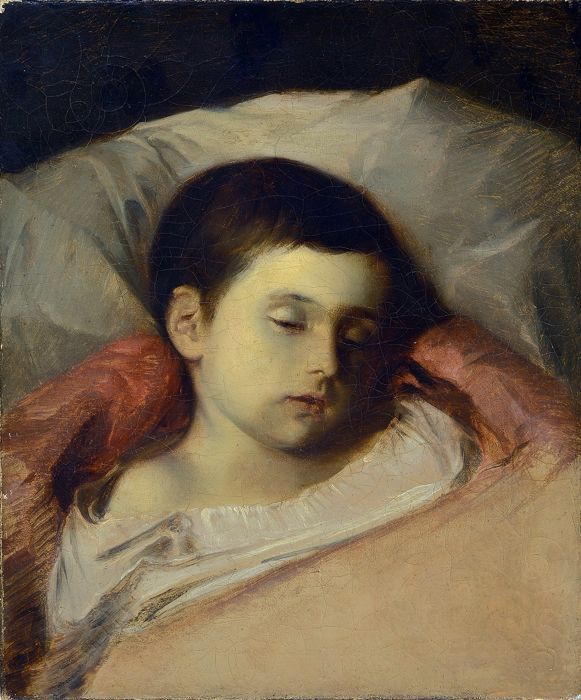 Fuente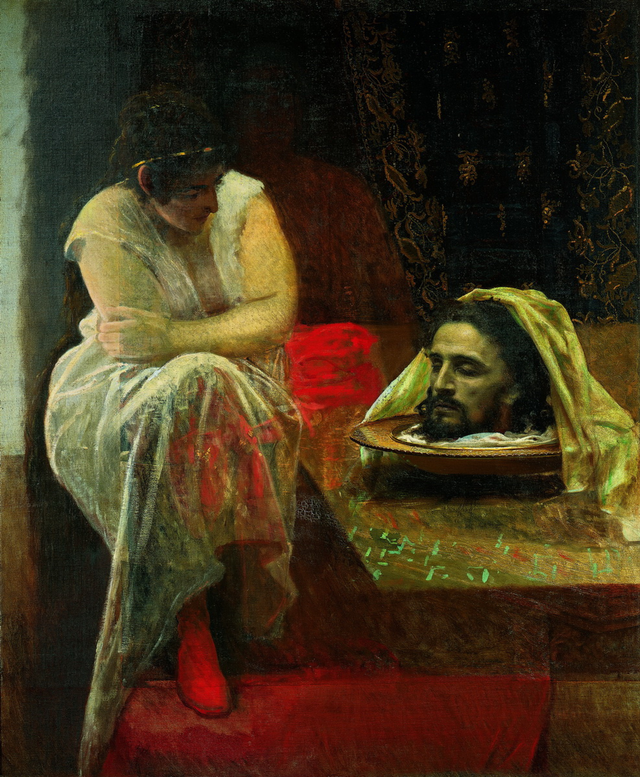 Fuente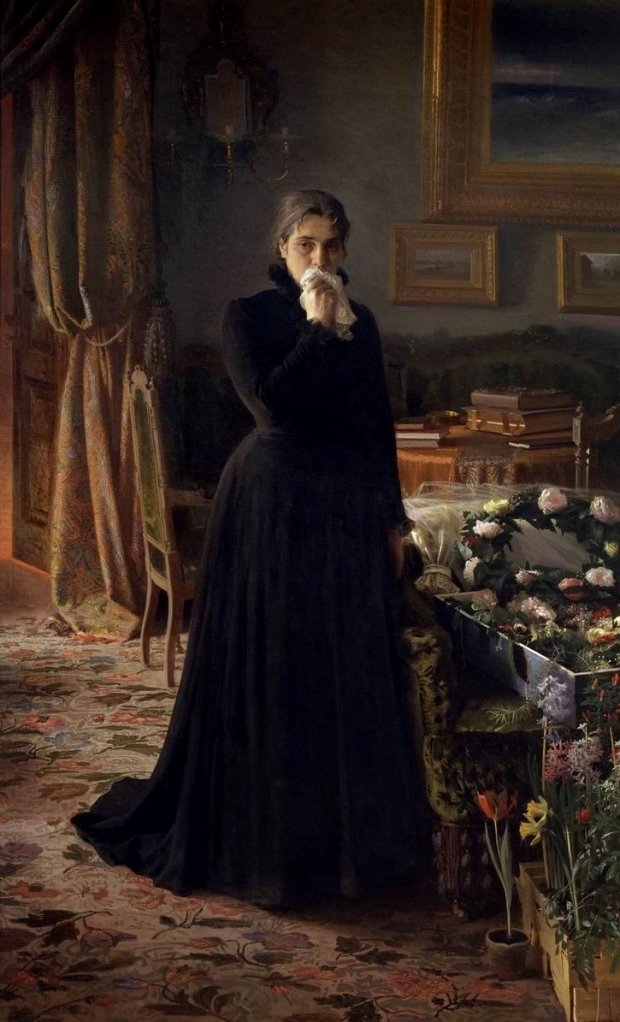 Fuente
¿Qué te proponemos que hagas?
1.- Realizar texto narrativo, un poema, un ensayo o una reflexión, a partir de esta obra. La extensión mínima 200 palabras. Trata de ser creativo.
2.- Invita a un amigo.
3.- Vota y da reesteem para que otras personas puedan ver esta publicación.
4.- Utiliza las etiquetas #steemexclusive, #writing, #poetry (si escribe poesía) y las de los clubes 5050, 75 y 100 si participas en algunos de ellos.
5.- Visita a otros participantes de la dinámica y déjales un comentario.
6.- Deja el link de tu post en la caja de comentarios.
7.- Configura con un 15% a favor de la comunidad.
Quiero agradecer a @cruzamilcar63, @evagavilan, @alexarelatos, @yrmaleza, @teretiti, @eve73, @luismasotillo, @marcybetancourt, @corinadiaz, @aplausos, @charjaim, @silher, @lanegra2804, @acostacazorla, @lecumberre, @doctorlibro, @audiarmig, @margoth, @styngrey, @santamorillo, @katianaluz, @mariami, @zormar21, @rosita1, @luciacastillo, @juliomarrufo, @casv, @tahispadron, @kathee11, @genomil, @inesk y @gemamedina, por haberme acompañado en dinámica de Arte y Escritura. De igual modo, espero contar con ustedes en esta nueva experiencia.
Nota: Publicación configurada para beneficiar con el 15% a la comunidad.

Greetings to all steemites who love art and writing. To continue with this initiative in which both arts come together, we have decided to bring you the painter and art critic Iván Nikolayevich Kramskói.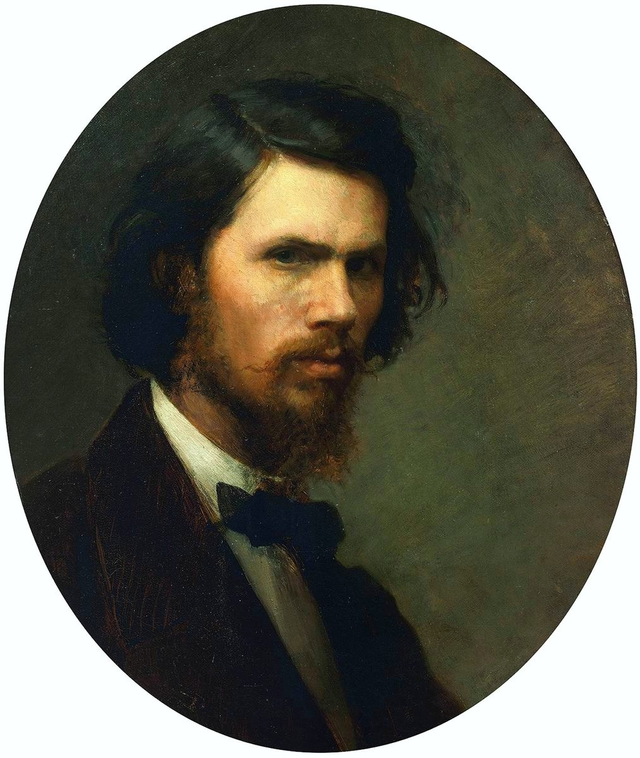 Fuente
Ivan Nikolayevich was born on June 8, 1837 in Russia. He belonged to a family of the local bourgeoisie. He trained at the Imperial Academy of Arts in Saint Petersburg, between 1857 and 1863. As a student, he questioned the approach of the Academy, which led to his expulsion from it, along with other classmates involved.
Shortly after, the 14 young artists founded the art cooperative society that became known as "Artel de painters".
He was also an organizer of the Society of Traveling Artistic Exhibitions.
Between the years 1863 and 1868 he devoted himself to teaching painting.
He welcomed Realism as an artistic movement. His preferred genre was the portrait. He died on March 24, 1887, at the age of 50.
Below we will present three of his works so that you can choose the one that most motivates you to write. The first is called: "Sleeping Child", the second, "Herodias", and the last, "Inconsolable Sorrow".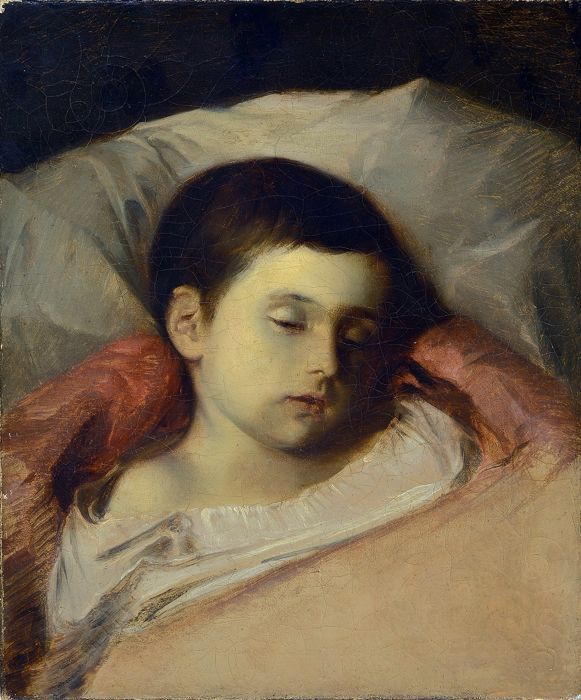 Fuente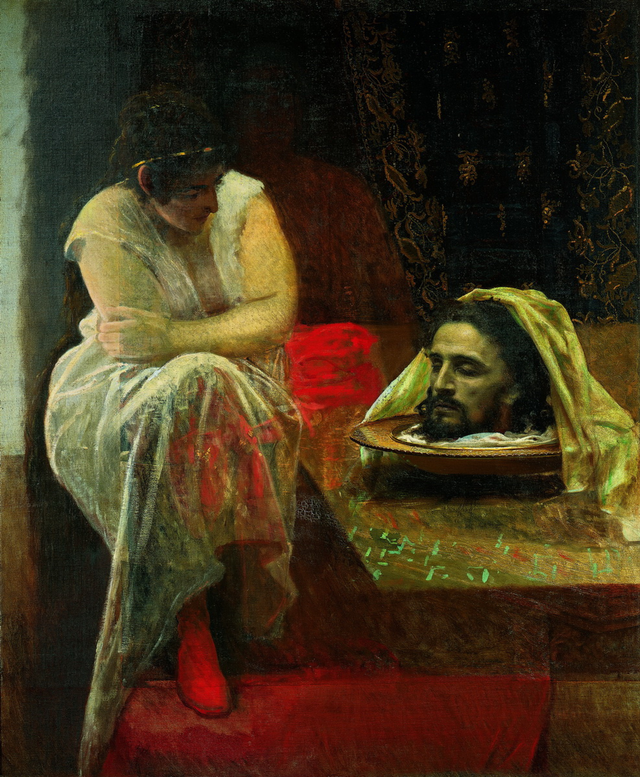 Fuente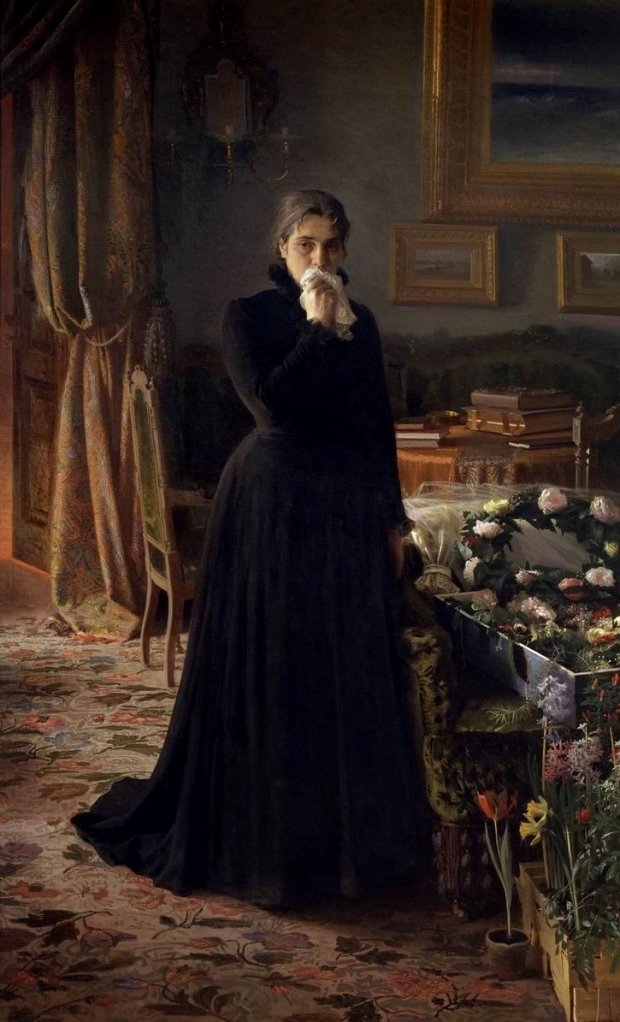 Fuente
What do we suggest you do?
1.- Make a narrative text, a poem, an essay or a reflection, based on this work. The minimum length 200 words. Try to be creative.
2.- Invite a friend.
3.- Vote and give reesteem so that other people can see this publication.
4.- Use the tags #steemexclusive, #writing, #poetry ((if you write poetry) and if, those of the 5050, 75 and 100 clubs if you participate in some of them.
5.- Visit other participants of the dynamic and leave them a comment.
6.- Leave the link of your post in the comment box.
7.- Configure with 15% in favor of the community.