La Renovación de Nuestra Fuerza /The renewal of our strength
SPANISH


En la biblia podremos encontrar varias citas que nos hablan acerca de cómo Dios renueva nuestras fuerzas siempre a través de su Espíritu Santo, la biblia si nos da esperanza de que aunque nuestro cuerpo vaya desgastándose, nuestro espíritu va en crecimiento renovándose cada día, la aflicción dura un momento, sin embargo Dios sigue obrando a nuestro favor, llenándonos de frescura y haciéndonos libres.
Por tanto aunque pasemos un momento de aflicción, si esperamos en Dios, soportaremos la prueba pues nuestras fuerzas serán renovadas cada día, mientras otros confían en sus propias fuerzas o en alguien que puede fallar, nosotros confiarnos en Dios, El que nunca falla, el todopoderoso, quien nos creo y tiene pensamientos de bien para nosotros.
Dios nos ayuda , nos llena de fortaleza para soportar la prueba, y también nos da estrategias para combatir lo que se nos presenta, nuestras fuerzas se terminan, se desvanecen, pero las que Dios nos ofrece siempre estará disponible cundo le invoquemos.
Nuestra fe hará que Dios se Manifieste en nuestras vidas, para El no existen los límites, y esa fuerza está en nuestro interior, cuando te sientas desanimado piensa que Dios está de tu lado, la biblia dice que El da fuerza al cansado y aumenta las del que no tiene ninguna, depender de Dios es todo lo que debemos hacer cuando nuestras fuerzas ya han sucumbido.
Siempre que presentemos algún tipo de dificultad será la mejor decisión buscar renovar nuestras fuerzas en aquel cual yugo es ligero y fácil, toma aliento en El y permite que tú vida cambie y seas exaltado a un grandioso nivel de fe. Dios es el lugar al que todos debemos acudir para renovarnos, el saciará nuestro ser, correr hacia Dios siempre será nuestro lugar seguro porque El es torre fuerte y nuestro refugio, la biblia lo proclama de esta forma.
Renovar tus fuerzas en Dios siempre dependerá de ti, tú eres quien decide cuando y como entregarse a El para recibir todas sus promesas y gozar los beneficios de ser un hijo de Dios.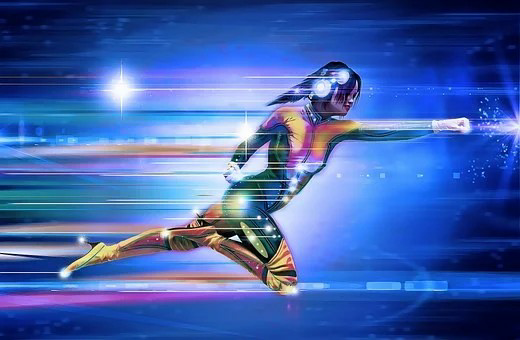 Pixabay
ENGLISH
In the bible we can find several quotes that tell us about how God always renews our strength through his Holy Spirit, the bible gives us hope that although our body is wearing out, our spirit is growing and renewing itself every day, the affliction lasts a moment, however God continues to work in our favor, filling us with freshness and setting us free.
Therefore, even if we go through a moment of affliction, if we hope in God, we will endure the trial because our strength will be renewed every day, while others trust in their own strength or in someone who may fail, we trust in God, the one who never fails, the almighty, who created us and has good thoughts for us.
God helps us, fills us with strength to withstand the test, and also gives us strategies to combat what comes our way, our strengths are finished, they fade, but those that God offers us will always be available when we call upon Him.
Our faith will make God manifest in our lives, for Him there are no limits, and that strength is within us, when you feel discouraged think that God is on your side, the Bible says that He gives strength to the weary and increases those who have none, depend on God is all we must do when our strength has already succumbed.
Whenever we present any kind of difficulty it will be the best decision to seek to renew our strength in the one whose yoke is light and easy, take breath in Him and allow your life to change and be exalted to a great level of faith.
God is the place where we all must go to renew ourselves, he will satisfy our being, running to God will always be our safe place because he is our strong tower and our refuge, the bible proclaims it this way.
Renewing your strength in God will always depend on you, you are the one who decides when and how to surrender to Him to receive all His promises and enjoy the benefits of being a child of God.
---

---
---