JESÚS ES EL QUE TE INSPIRA A SEGUIR HACIA ADELANTE//JESUS ​​IS THE ONE WHO INSPIRES YOU TO FOLLOW FORWARD
Idioma Español
Primero que nada Saludarle y desearles que tenga un Feliz día a todas las personas que hacen vida en esta comunidad.
¿Quién no querría que Dios le diera a su Espíritu ese aliento, esa fuerza, ese deseo de seguir adelante, esa fuerza que tan desesperadamente necesitamos para seguir adelante en esos tiempos difíciles?
Qué hermoso y asombroso es el Señor, porque puso un cántico nuevo en mi corazón, porque aún cuando estemos en medio de los problemas, Él estará con nosotros, Él coloca el color en nuestras vidas, Él es el que pone esa sonrisa en nuestro rostro, Él es quien nos llena de aliento, porque Él es nuestro motivador número uno y nadie puede hacerlo mejor que Él. Desde cuando estás molesto e insatisfecho, Él es capaz de quitarte esa tristeza, como si nunca hubiera sido, porque desea verte feliz y sabe cómo lograrlo. Él te ama tan profundamente y eres tan especial para Él, que todo lo que quiere es que seas feliz.
Dios te dice que Él está y estará contigo, que Él te hará descansar en lugares de delicados pastos, que Él es quien te sostiene, que Él es quien te dará nuevas fuerzas como el águila, porque tú Volarás y no te cansarás, caminarás y no te cansarás porque Él es quien te anima y apoya, Porque incluso si no ve una salida o una respuesta en este momento, sin duda Él le dará una solución o una respuesta cuando menos lo espere. porque es un Dios increíble que actúa de formas inconcebibles.
PORQUE ERES SU AMADO HIJO, NUNCA TE DEJARÁ, LE DARÁ A TU VIDA FUERZA Y ÁNIMO, TE APOYARÁ, Y SIEMPRE SERÁ FIEL E INCONDICIONAL CONTIGO.
Isaías 41:10 No temas, por que yo estoy contigo; no desmayes, por que yo soy tu Dios que te esfuerzo; siempre te ayudare.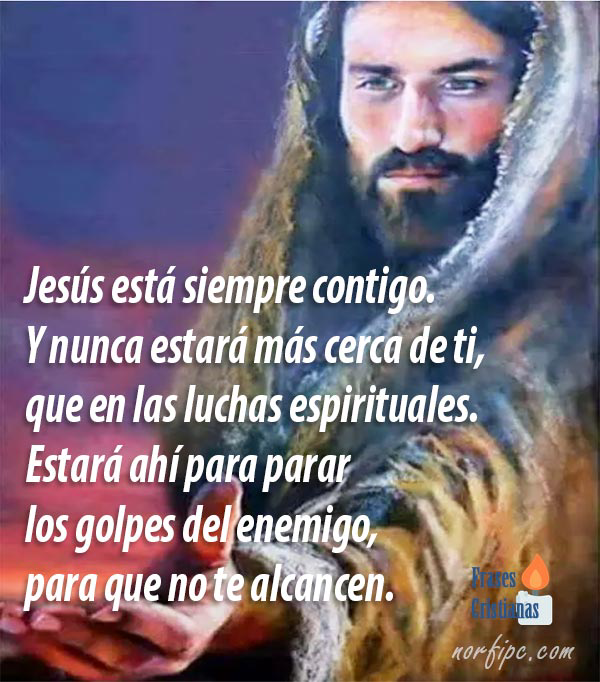 Imagen De Dominio Publico Fuente
English Language
First of all, I greet you and wish all the people who make life in this community a Happy Day.
Who wouldn't want God to give his Spirit that encouragement, that strength, that desire to move on, that strength that we so desperately need to move forward in those difficult times?
How beautiful and amazing the Lord is, because he put a new song in my heart, because even when we are in the midst of problems, He will be with us, He places the color in our lives, He is the one who puts that smile on our face , He is the one who fills us with encouragement, because He is our number one motivator and no one can do it better than Him. Since when you are upset and dissatisfied, He is able to take away that sadness, as if it had never been, because He wants to see you happy and knows how to do it. He loves you so deeply and you are so special to Him that all He wants is for you to be happy.
God tells you that He is and will be with you, that He will make you rest in places of delicate pastures, that He is the one who sustains you, that He is the one who will give you new strength like the eagle, because you will fly and not get tired, you will walk and You will not get tired because He is the one who encourages and supports you, Because even if you do not see a way out or an answer at this moment, without a doubt He will give you a solution or an answer when you least expect it. because he is an incredible God who acts in inconceivable ways.
BECAUSE YOU ARE HIS BELOVED SON, HE WILL NEVER LEAVE YOU, HE WILL GIVE YOUR LIFE STRENGTH AND ENCOURAGEMENT, HE WILL SUPPORT YOU, AND HE WILL ALWAYS BE FAITHFUL AND UNCONDITIONAL TO YOU.
Isaiah 41:10 Do not fear, because I am with you; do not be dismayed, because I am your God who strives you; I will always help you.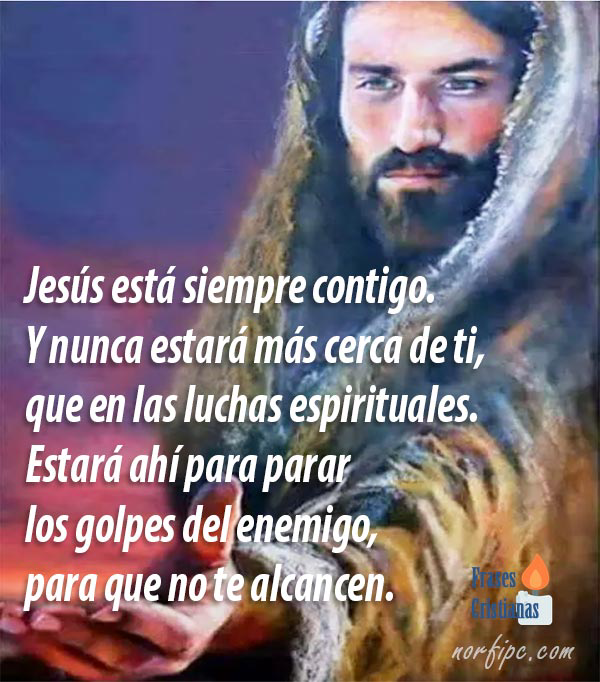 Public Domain Image Source