GOD LOVES US, YES I KNOW. DO YOU KNOW?
JOHN 3:16
For God so loved the world, that he gave his only Son, that whoever believes in him should not perish but have eternal life.

Image Source
Who says God does not love us, let me ask them how God who does not love will send his only begotten son to come and die not for His sins but for our sins so that we may be redeemed.
No matter what we are facing that may make us feel God does not love us are all the devil's trick to bring us down. In as much as we may not feel loved, that does not mean God does not love us. God always and will continue to love us despite our wrongdoings.
EPHESIANS 2:4-7
But God, being rich in mercy, because of the great love with which he loved us, even when we were dead in our trespasses, made us alive together with Christ—by grace you have been saved— and raised us up with him and seated us with him in the heavenly places in Christ Jesus so that in the coming ages he might show the immeasurable riches of his grace in kindness toward us in Christ Jesus.
Being alive to see today is an evidence of God's love. God's love for us is unconditional and unending. His love for us can not be measured.
Not even our parents can love us as much as God loves us. Men's love for us may fade or fail, but God's love for us cannot fail neither can it fade.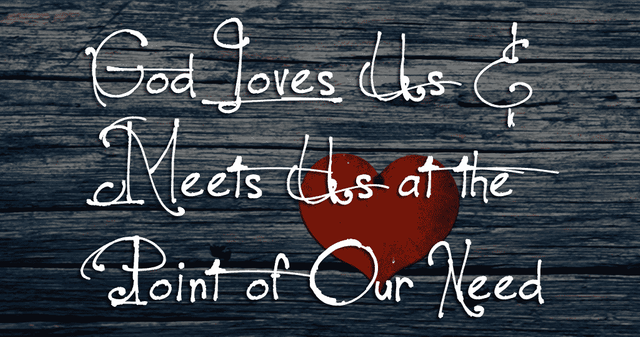 Image Source
Yes, He loves me, He loves you, He loves us and wants a happy end for each and every one of us. He loves us and doesn't want us to be in hell that was why He sent His only begotten Son for the salvation of our soul.
What manner of love is this? He loves you and He is always with you even to the ends of the earth. God loves us.