Lesson 111: Why is praising God a sacrifice?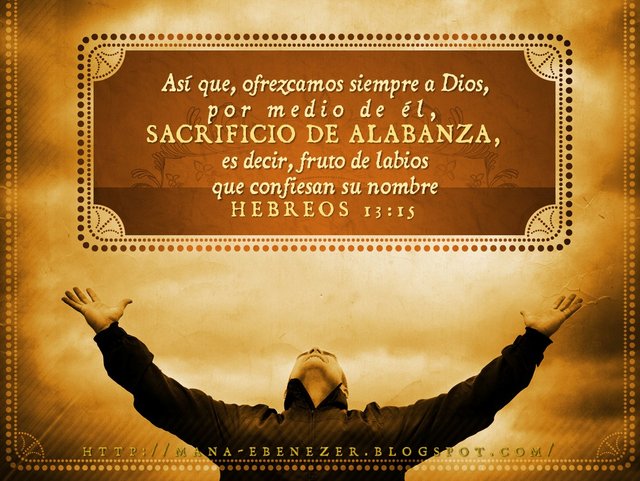 Source
Hebrews 13: 10-15 New King James Version (RVR1960)
10 We have an altar, from which those who serve the tabernacle have no right to eat. 11 For the bodies of those animals whose blood for sin is brought into the sanctuary by the high priest are burned outside the camp. 12 Therefore, Jesus also, to sanctify the people with his own blood, suffered outside the door. 13 Let us go forth therefore to him outside the camp, bearing his reproach; 14 because we don't have a permanent city here, but we are looking for the one to come. 15 Let us always offer God a sacrifice of praise through him, that is, the fruit of the lips that confess his name.
Why is praising God a sacrifice?
If we search for the meaning of "sacrifice", we find that its translation is "to kill with a purpose." Which implies that praise often requires that we "kill" our pride, fear, neglect, or anything that threatens to diminish or interfere with our worship of the Lord. We also discover here the foundation of all our praise: the sacrifice of our Lord Jesus Christ. It is through Him, in Him, with Him, Him and Him that we offer our sacrifice of praise to God. Praise will never be hindered successfully, as long as we address it to Him, the Author and Finisher of our salvation. His cross, his blood, his love, which has given us the gift of life and the forgiveness of our sins, praise that we give him a living sacrifice!