LIVING ABOVE SIN (PART 3)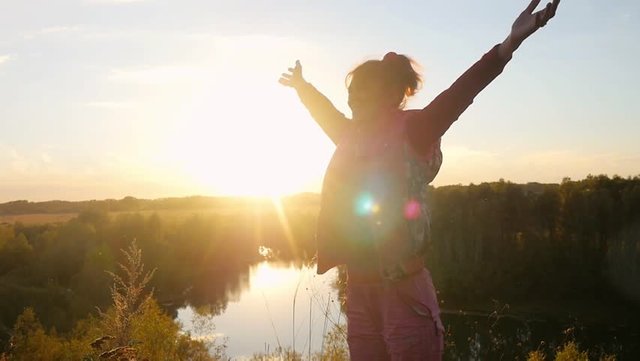 image source
"Whosoever abideth in him sinneth not: whosoever sinneth hath not seen him, neither known him".
(1 John 3:6 KJV).
Abiding in God is the secret to a sinless life. Your righteous living is greatly enhanced as you learn and practice how to abide in God. The more you abide in God the more like Him you become. Nearness will bring about sameness, so nearness to God will ultimately make you become like Him.
There are a few ways of abiding in God and by so doing live a life above sin:
Abide in the Word:
God and His Word are one and the same. So, the more you dwell and abide in His word, the more like Him you will become. He said "if you abide in me and my words abide in you, you shall ask and it shall be given" John 15:7.
The more of His word you take in, the more you experience cleansing in your character, nature and entire life, (Psalm 119:9). David confessed that each time he hid God's word in his heart he does not sin against Him, Psalm 119:11. The word of God is an anti-sin agent, it is a disinfectant and cleansing agent from satanic infection.
Seeping yourself in the word daily can be likened to the deepening of Naaman into River Jordan seven times. After seven deeps his skin became so cleansed like that of a child.
Abide in Prayer:
"He that dwells in the secret place of the most high shall abide under the shadow of the almighty" Psalm 91:1.
The secret place is the place of prayer as Jesus said in Matthew 6:6 – "when you pray, get into your closet and shut the door. And pray to your father that sees in secret and your father who sees in secret will reward you openly" – (paraphrased). Dwelling, is staying as long as you can be in the secret place of prayer.
When you pray, you become united with God to become one with Him. (1 Corinthians 6:17). Jesus prayed until certain things were altered in His countenance in Luke 9:29.
In the place of prayer, your life will receive some major positive alterations for the better. One of such alterations is the nature or tendency to sin that will be further damaged in tour life.
Abide in Fellowship:
"Forsaking not the assembling of yourselves together as the manner of some is". Hebrews 10:25
To forsake fellowship is a habit and there can be no sufficient enough excuse for such error. According to Psalm 133:1-3, when we fellowship, the life of God is transmitted to us; "for there He commands the blessing even LIFE forever".
Being born again is not the end to the question of sin, it so only the first step in the right direction. Abiding in God is your next best step amongst other that God will reveal to you.